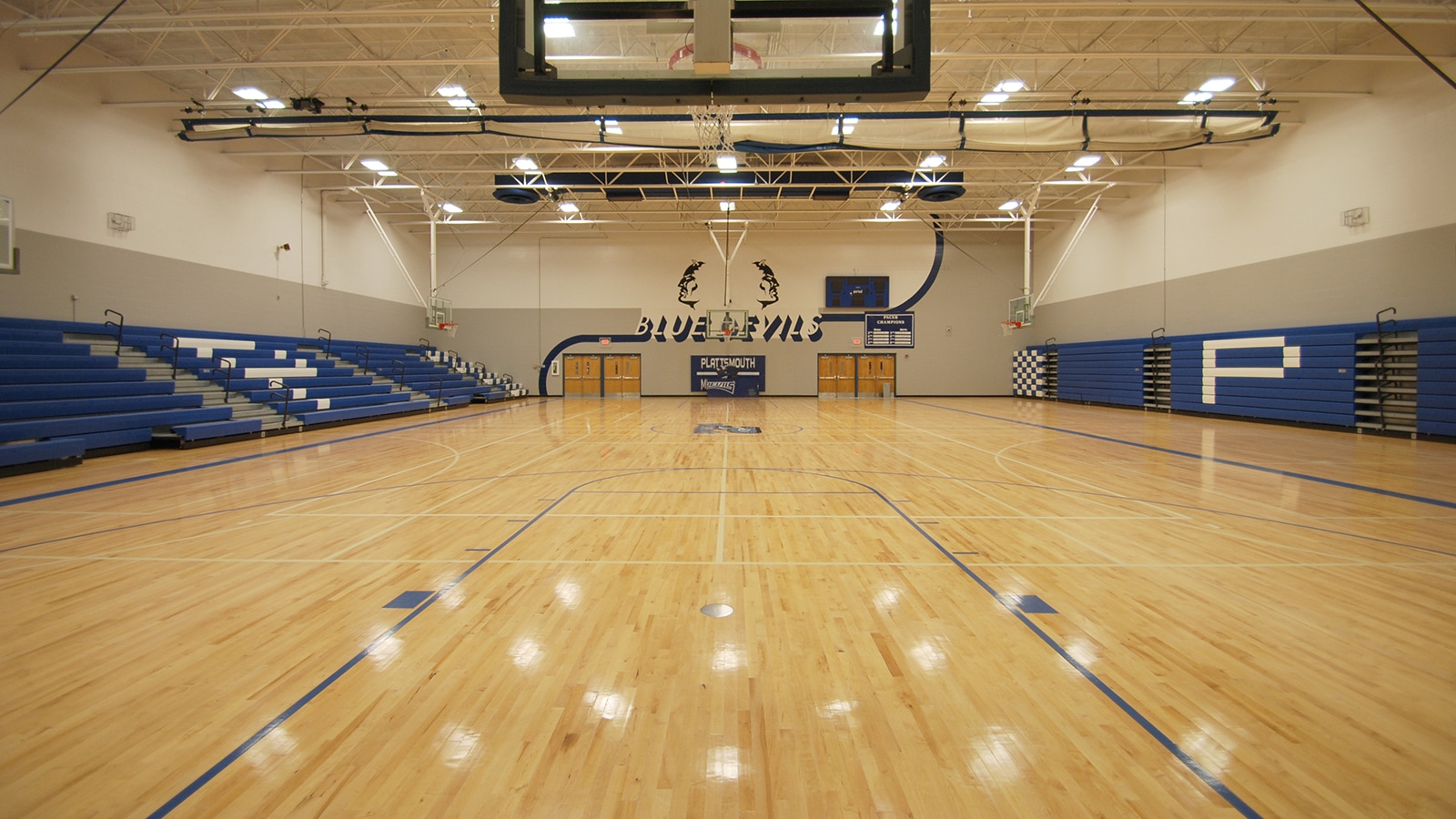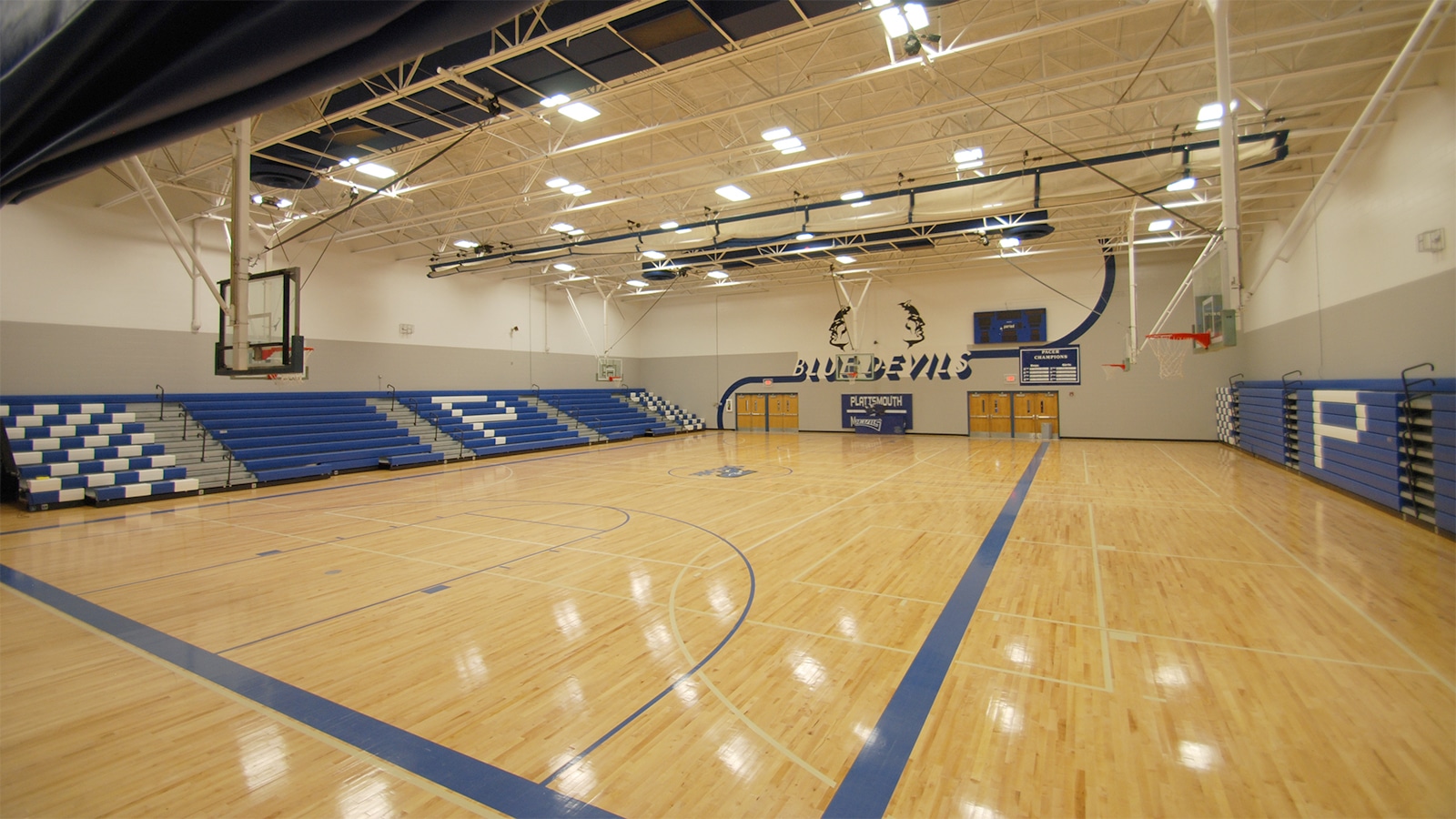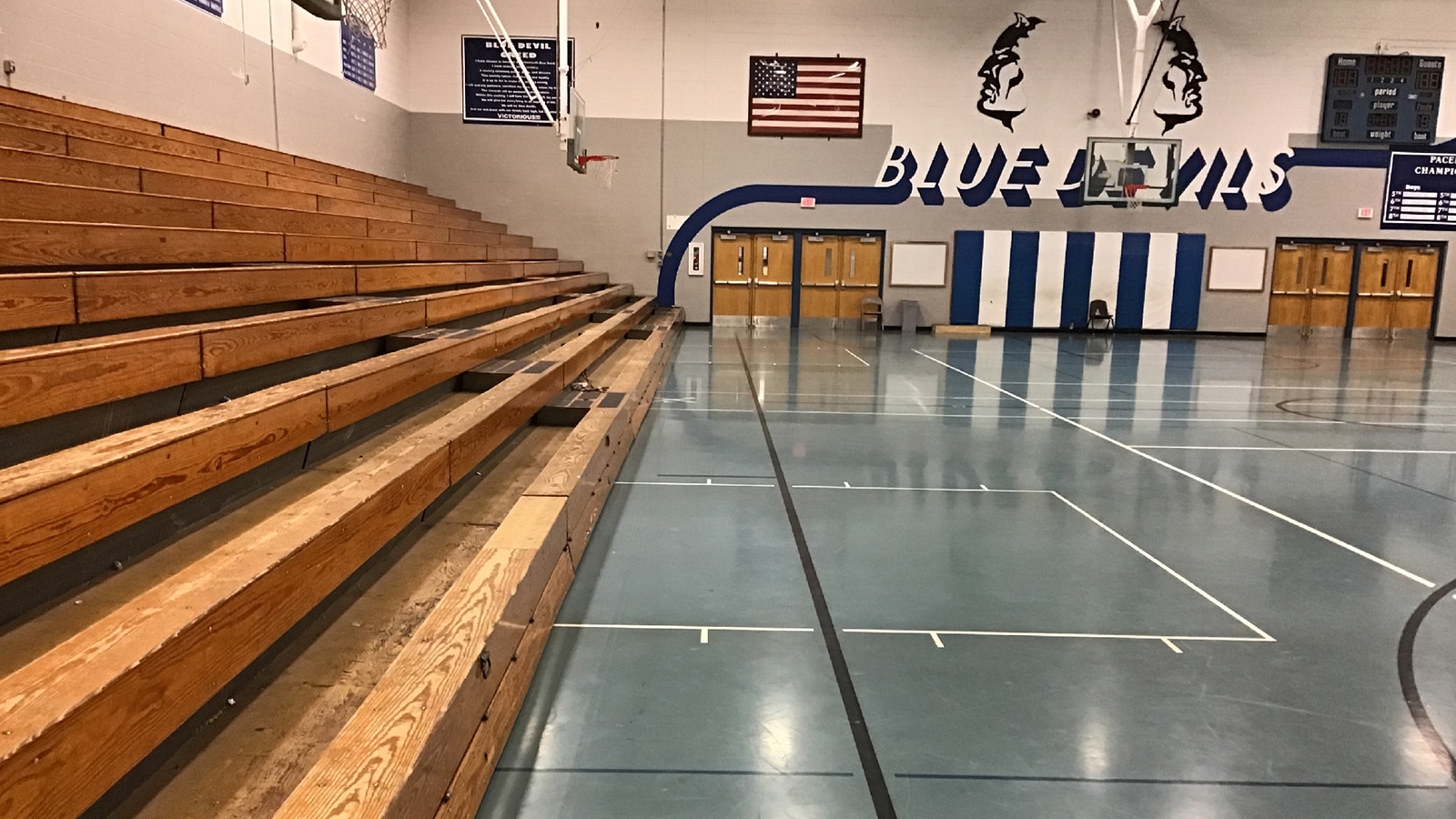 Plattsmouth Middle School Gymnasium Renovation
Upon selection, AOI got right to work with Plattsmouth Middle School and their project team for a complete renovation of their main school gymnasium. The project was executed within the working school environment, requiring close coordination with school staff and constant vigilance to assure safety of the student body and school employees.
The 10,000 SF project consisted of the full demolition and removal of the schools original wood bleachers and hardwood gymnasium floor. Scope included the removal of a 50 year old rubber subfloor down to concrete, build back of new plywood subfloor with the addition of a vapor barrier and sleepers, and the installation of new white oak gym flooring. New electrical was brought in to facilitate the sourced and installed powered, custom, space­saving bleachers – themed to the school's colors. A high gloss gym floor finish, professional court lines and school graphics completed the project and readied the gym for competition.