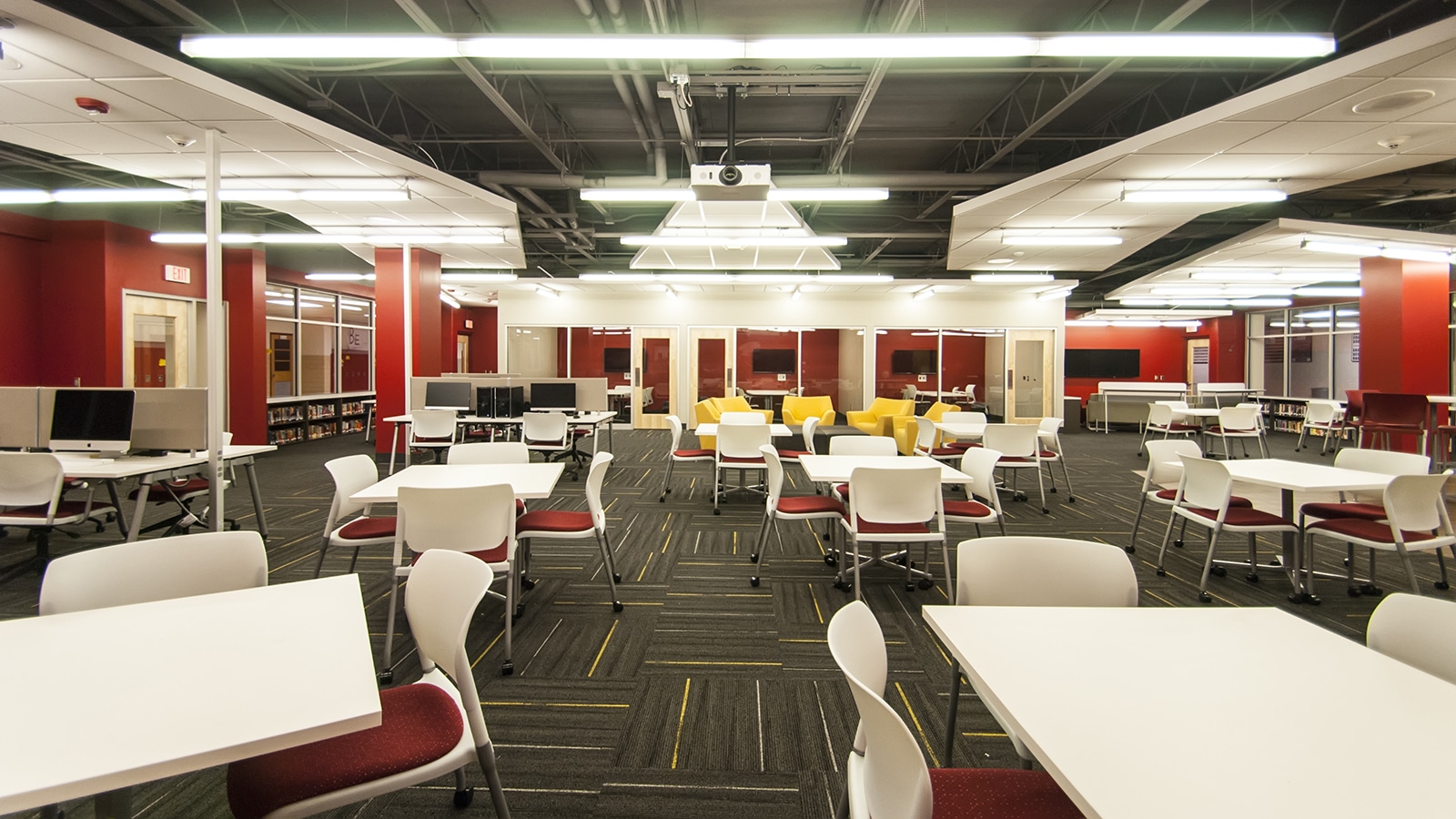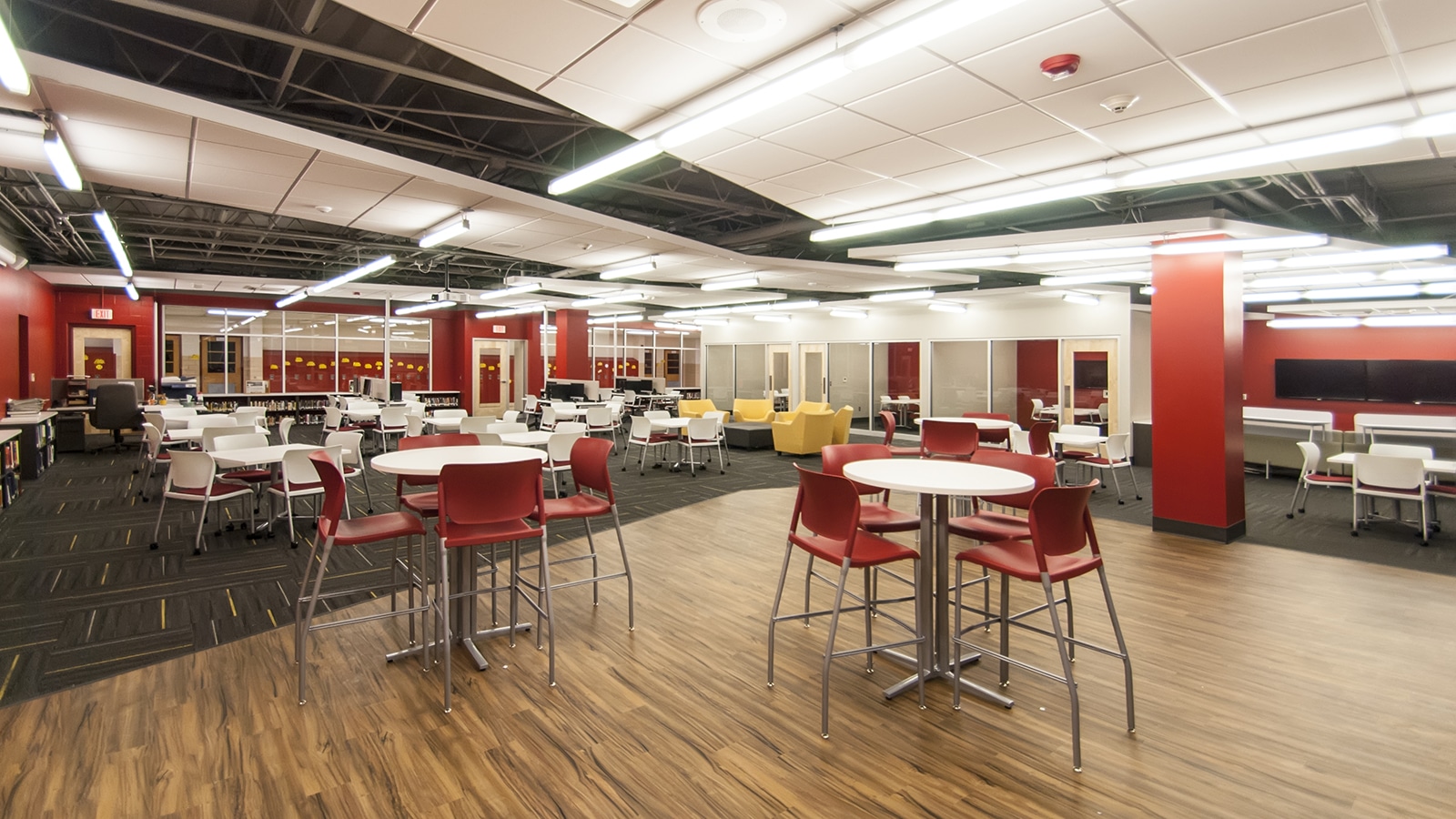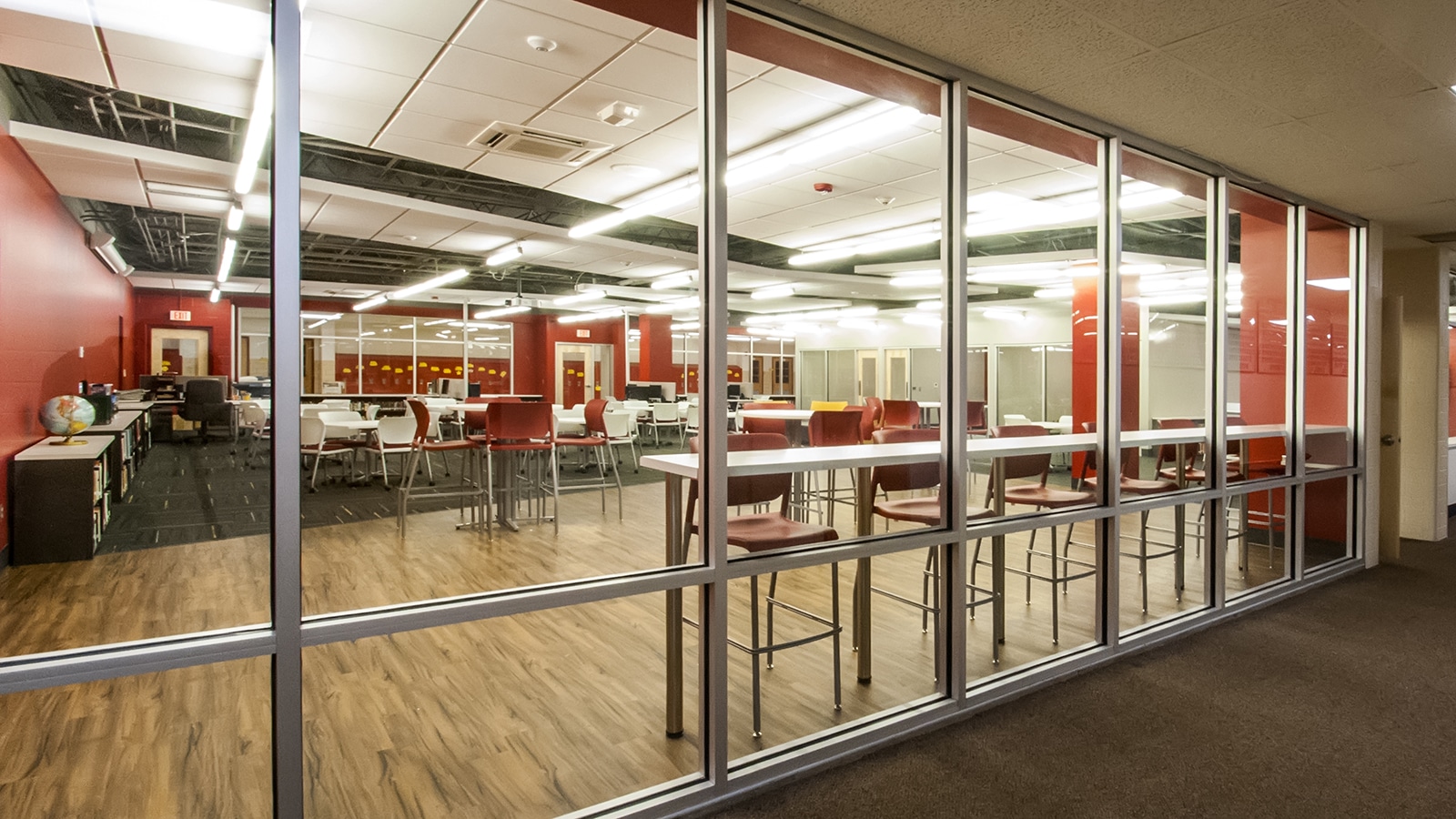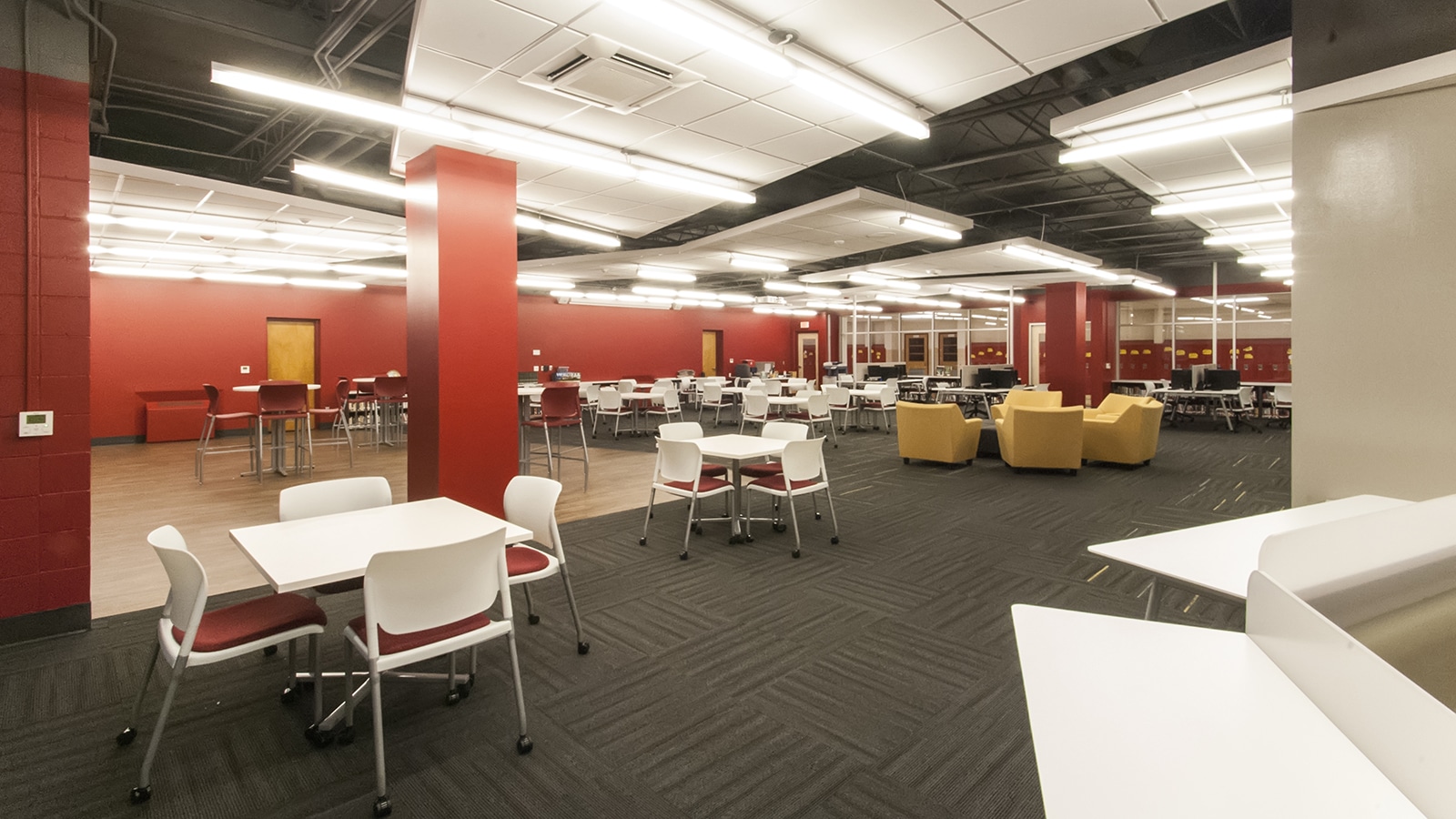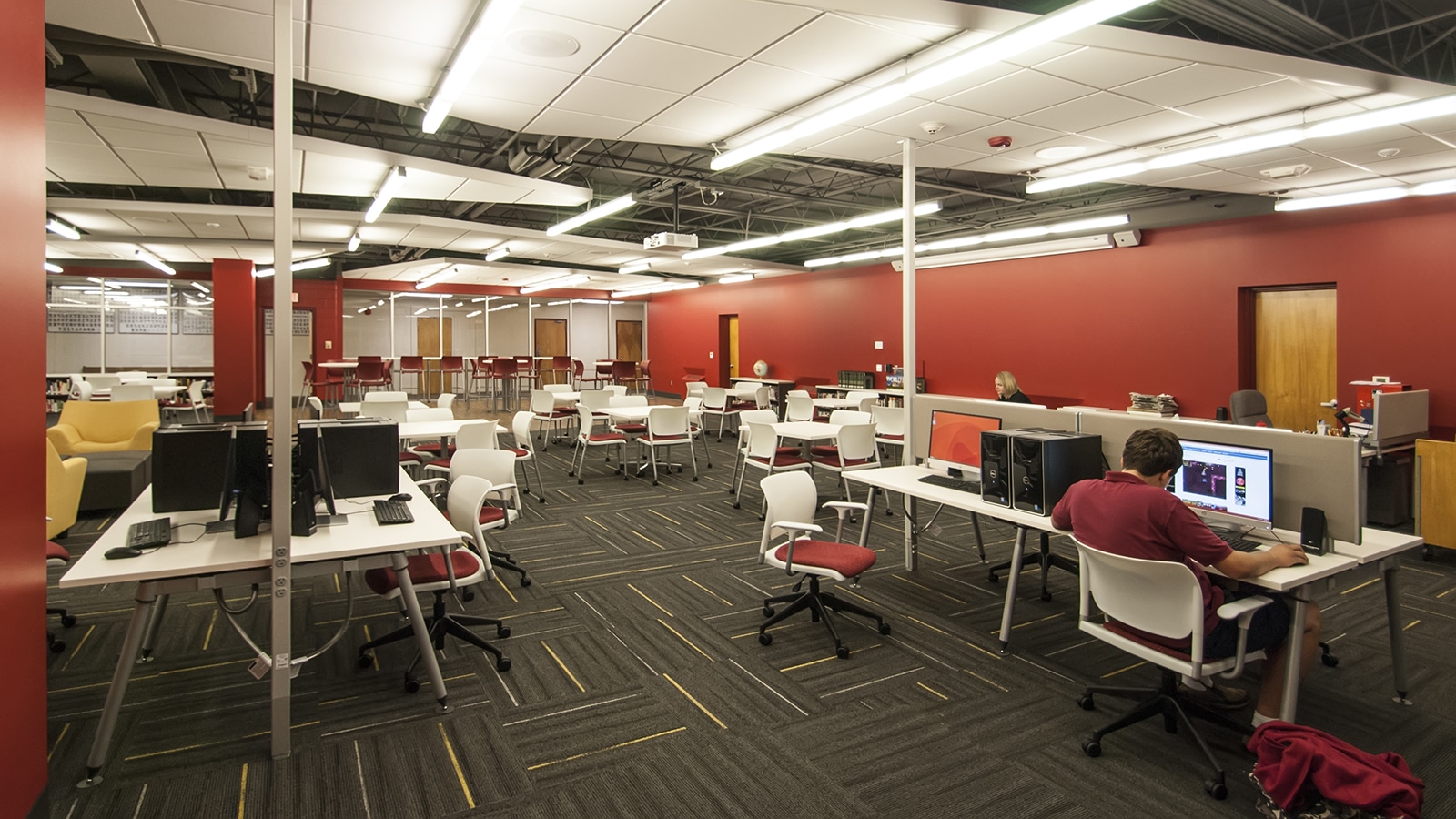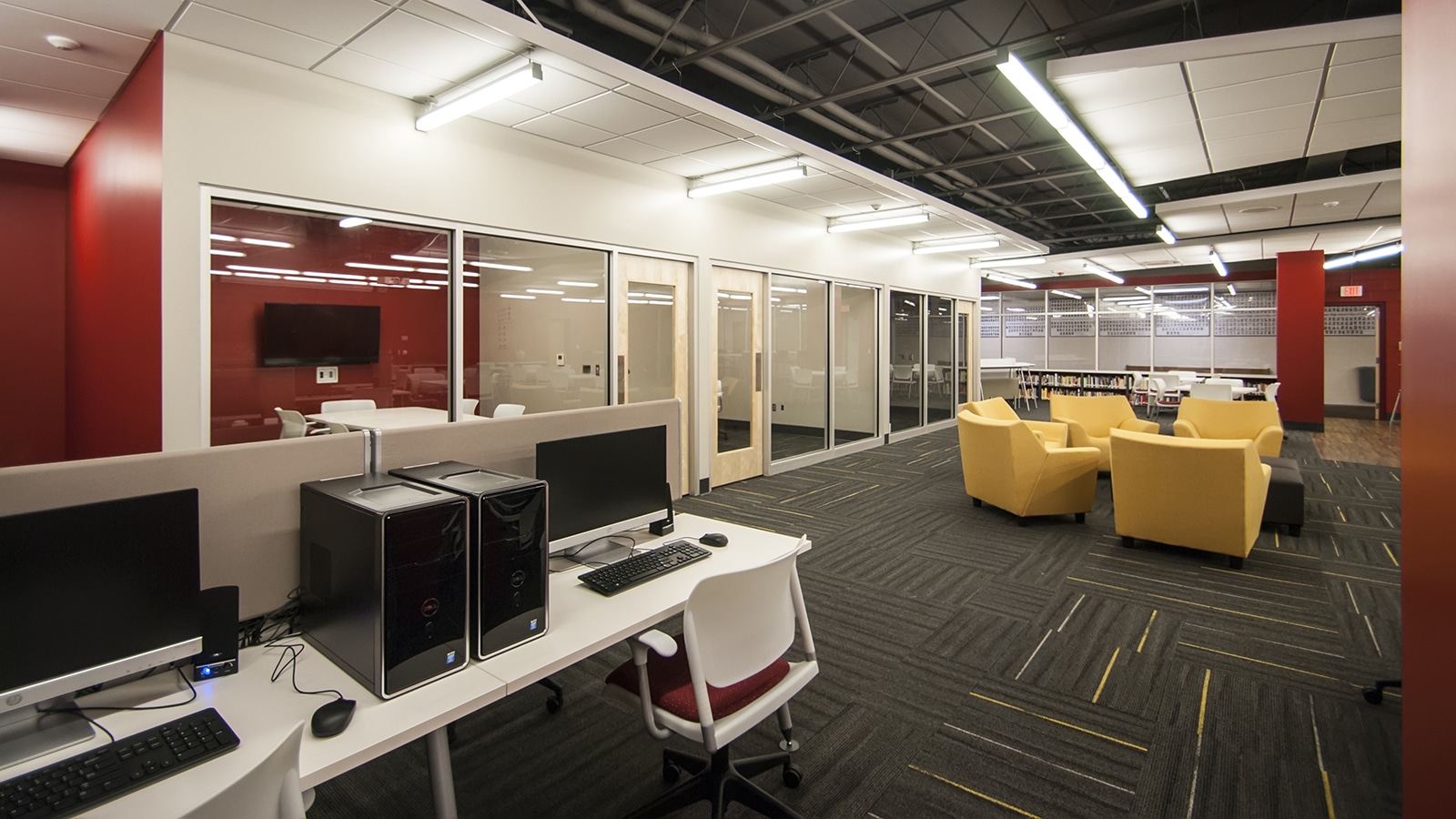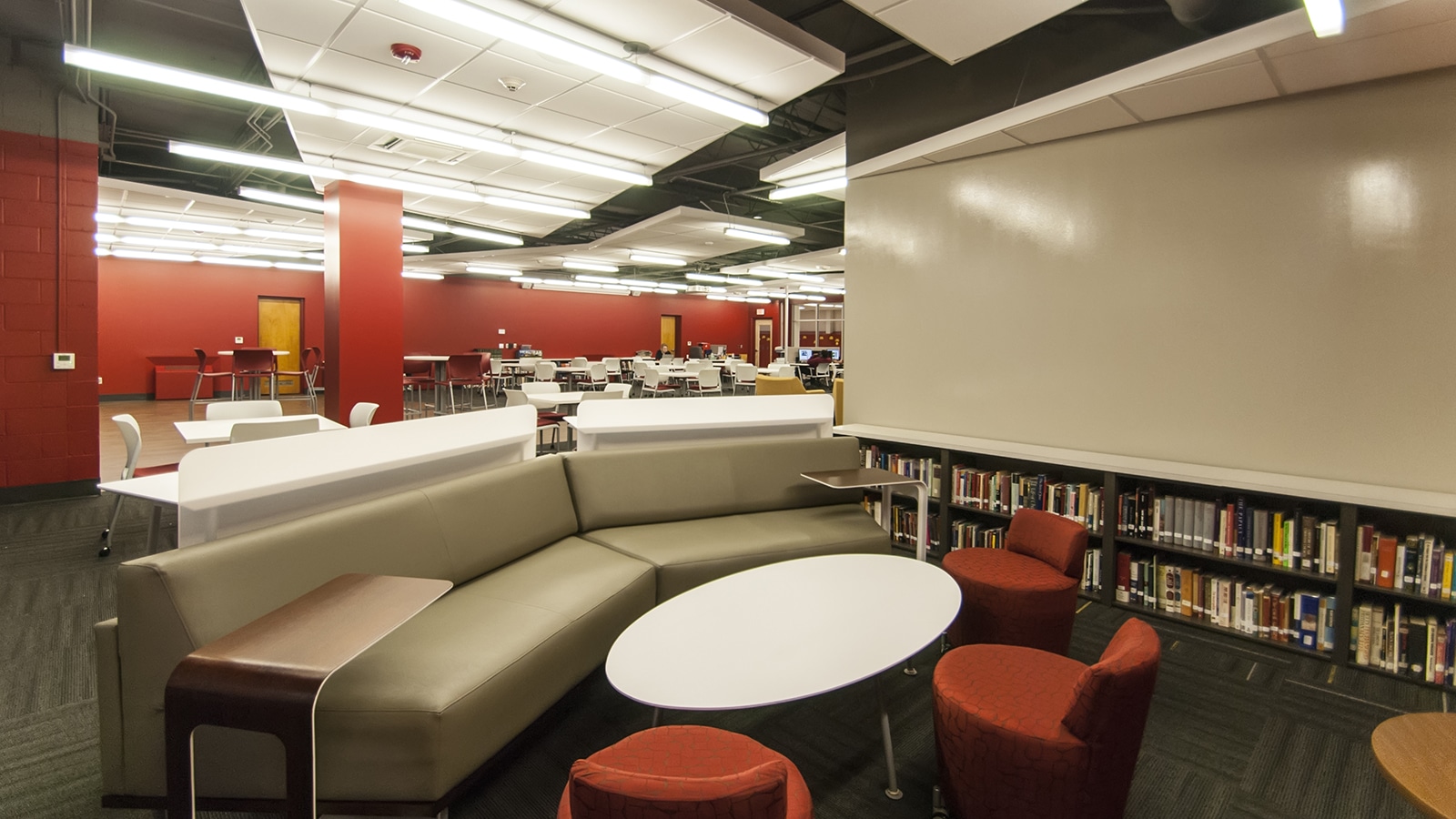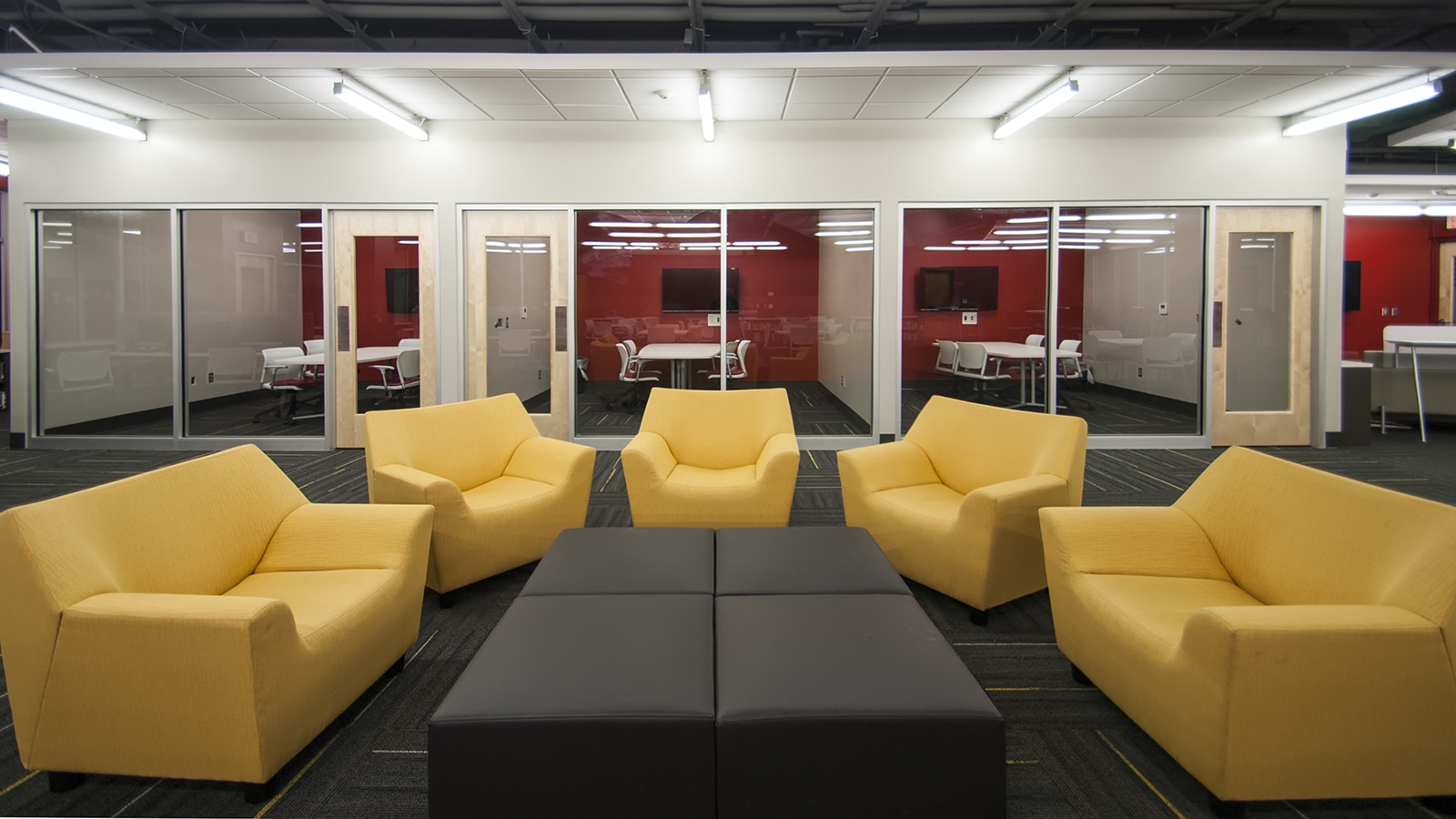 AOI's construction and furniture groups worked together with Roncalli to create a space conducive to 21st-century learning. This 1,250 SF fast-paced project transformed an existing empty space into a multipurpose IDEAS (Innovation, Design, Experiences, Activities, Synergy) room. It features three breakout rooms, a computer lab, and an entrepreneurial area with a café.
Built for versatility and adaptability, this project was critical for integrating the latest technology into the everyday classroom. Educators are able to use this innovative space and its tools to connect with students' varied and changing learning styles.
The Roncalli Gustafson Center renovation project exemplifies AOI's unique ability to offer both construction and furniture solutions to transform the built environment. For maximum versatility, the furniture chosen for the space incorporated soft lounge-type furniture as well as task-oriented seating. To ensure the furniture maintained its appearance while withstanding the heavy traffic of students, teachers, and staff, AOI's design team chose stain-resistant fabrics. They utilized pieces from Herman Miller, Sit-On-It, Bretford, Jofco, and Rockford Enterprises.