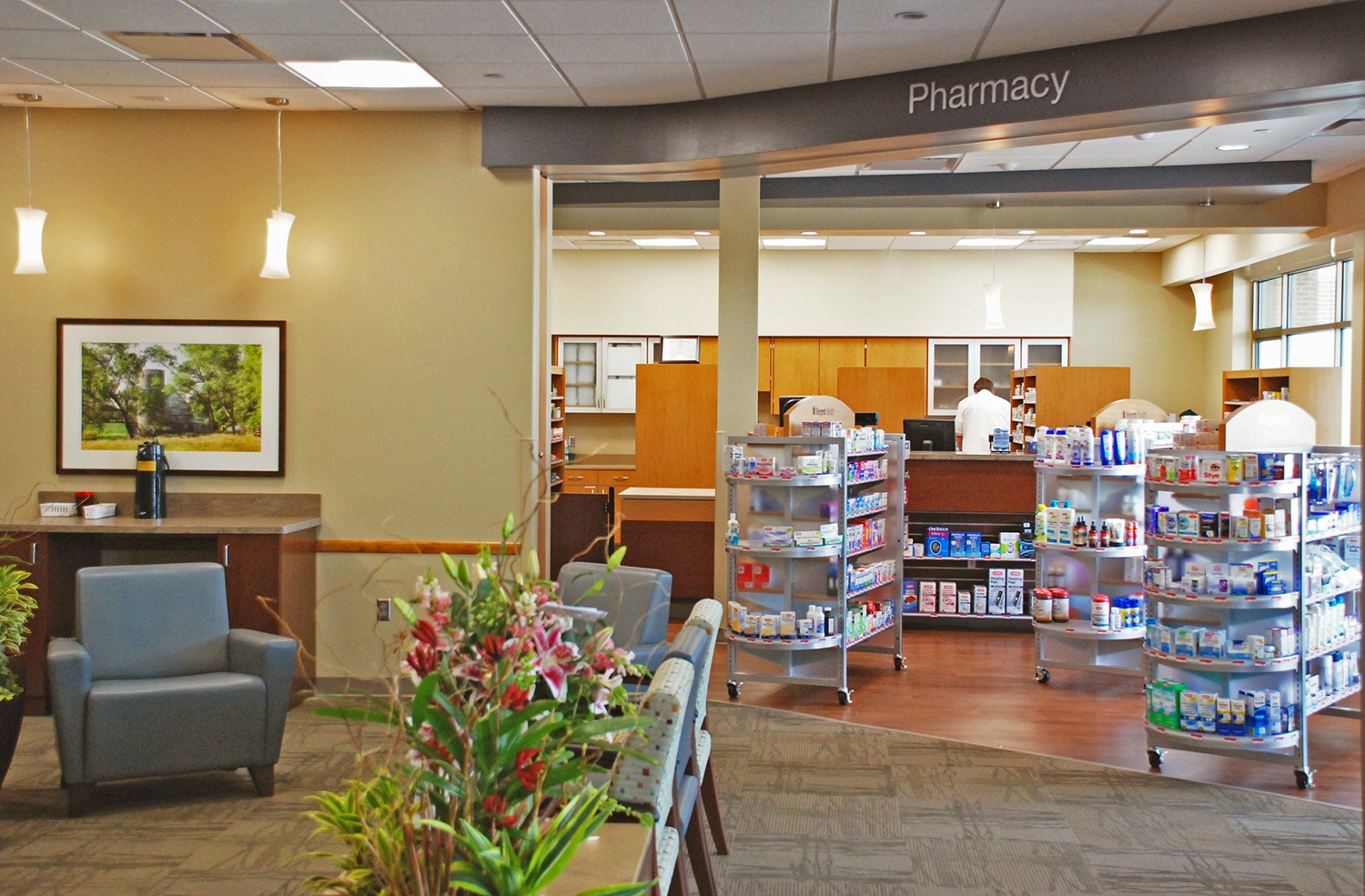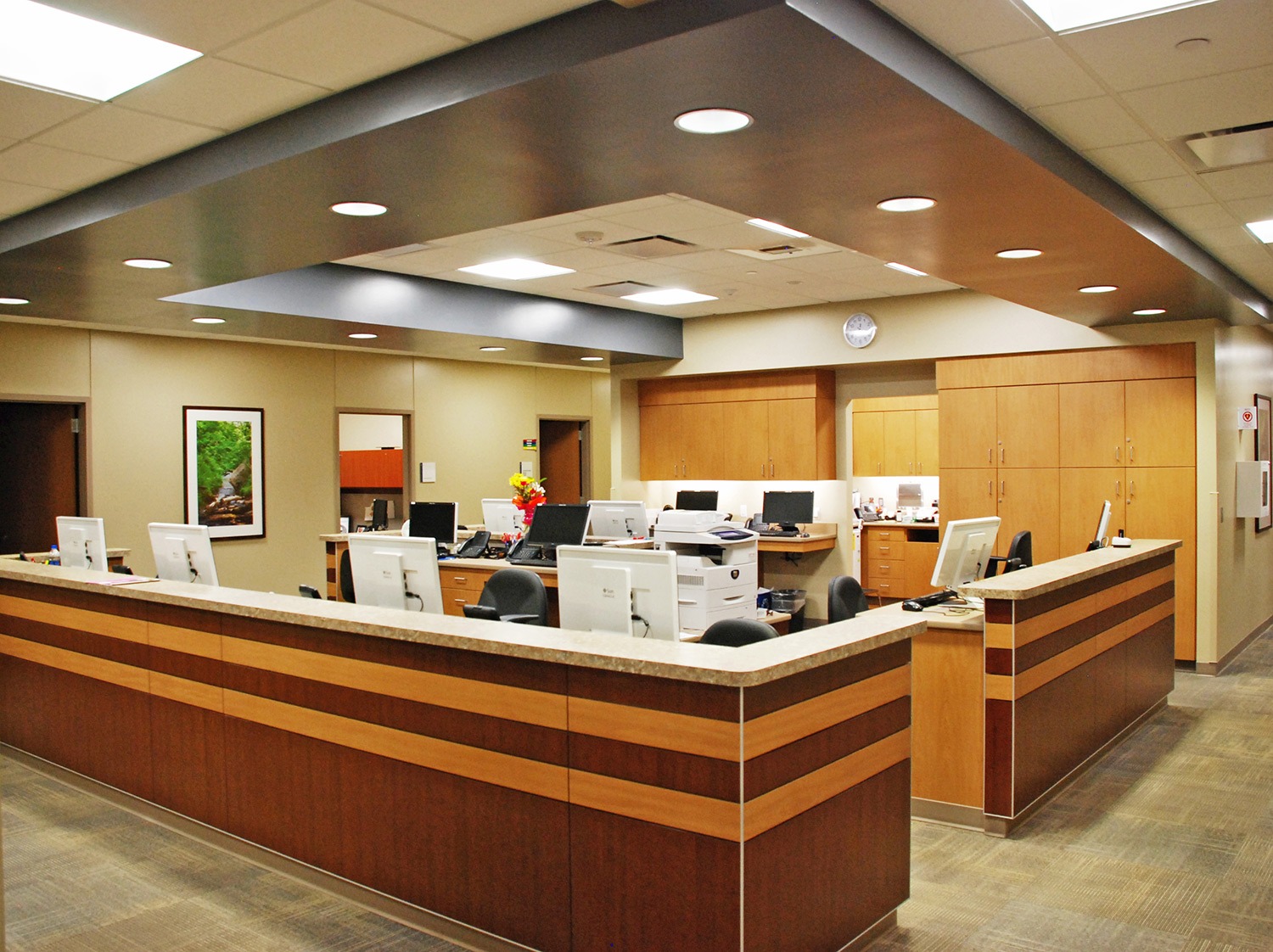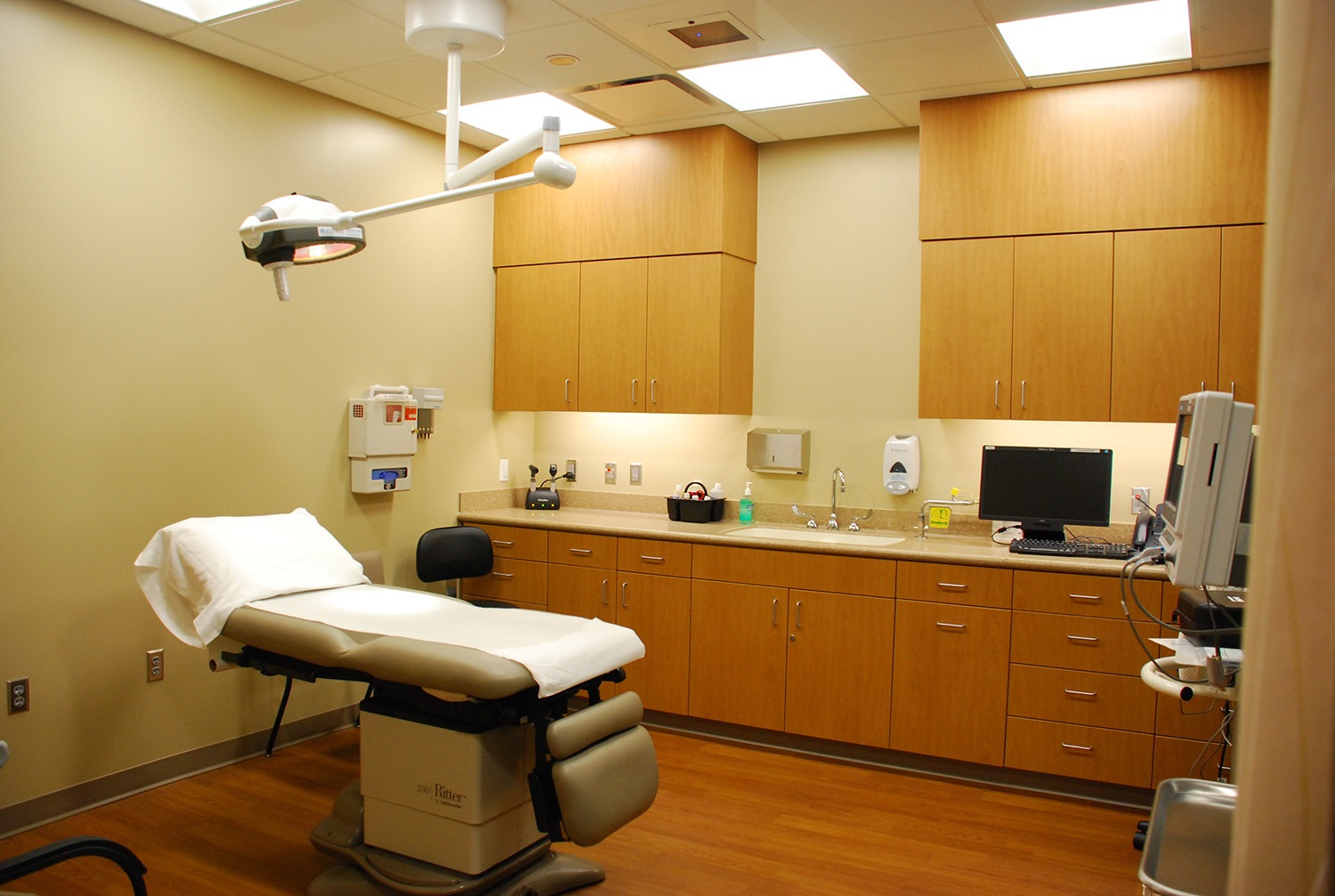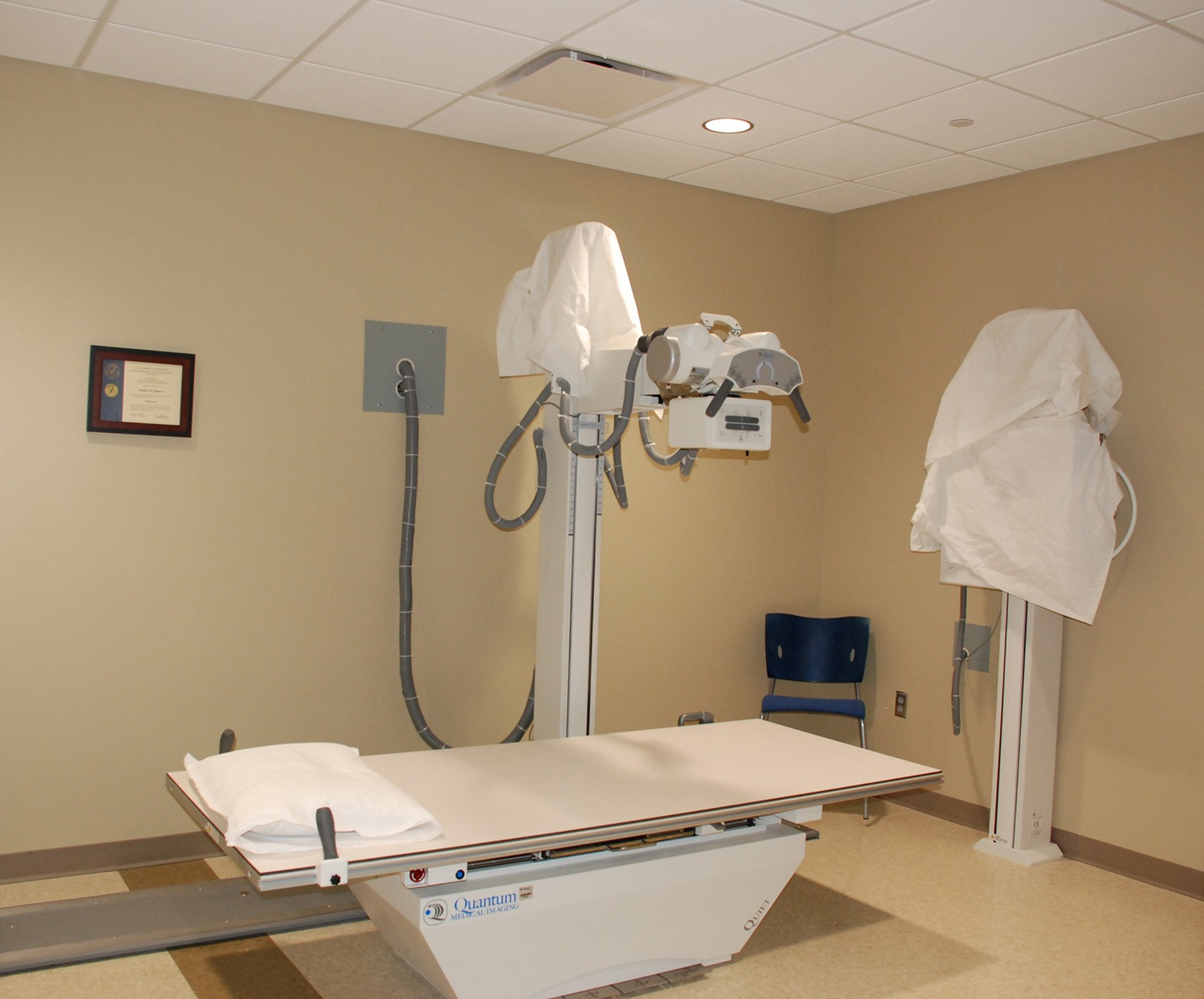 Located in a heavily trafficked strip center, this 90-day, fast-track conversion required tight communication and a high level of awareness. Protecting the public and adjacent tenants from the heavy construction was paramount throughout the duration of the project.
To further exacerbate the already tight timeline, extensive floor trenching and concrete removal was required to facilitate new plumbing for every exam room. With roofing and exterior work provided by the landlord, coordination and scheduling of their subcontractors was critical to avoid potential weather damages to the interior finishes.
The scope of work for the new clinic included 29 exam rooms, extensive casework, two full nurse stations, reception and waiting area, high-end tile restrooms, X-ray, nine private offices, and a pharmacy. Concrete flatwork  and re-striping in the parking lot was also completed.