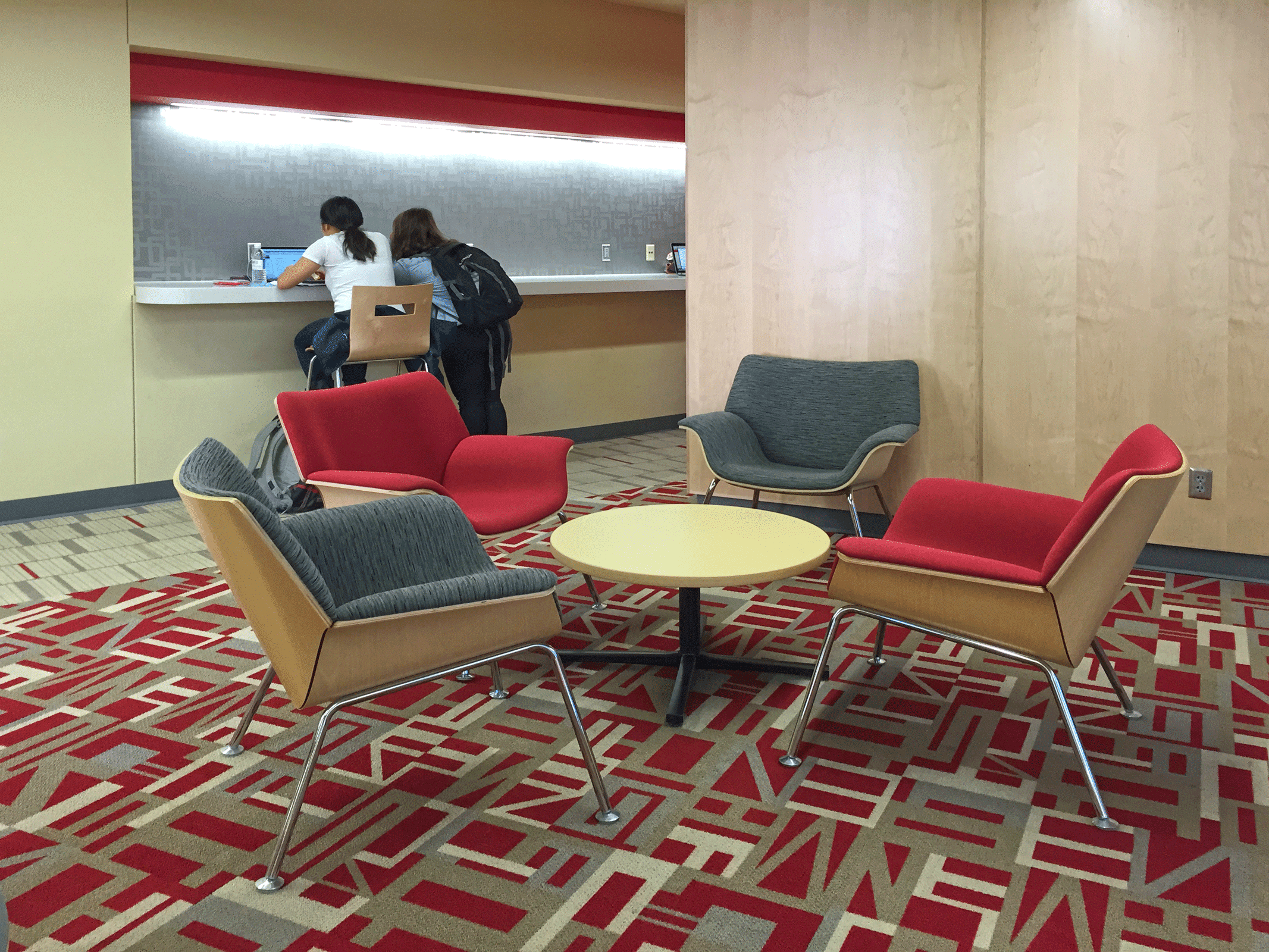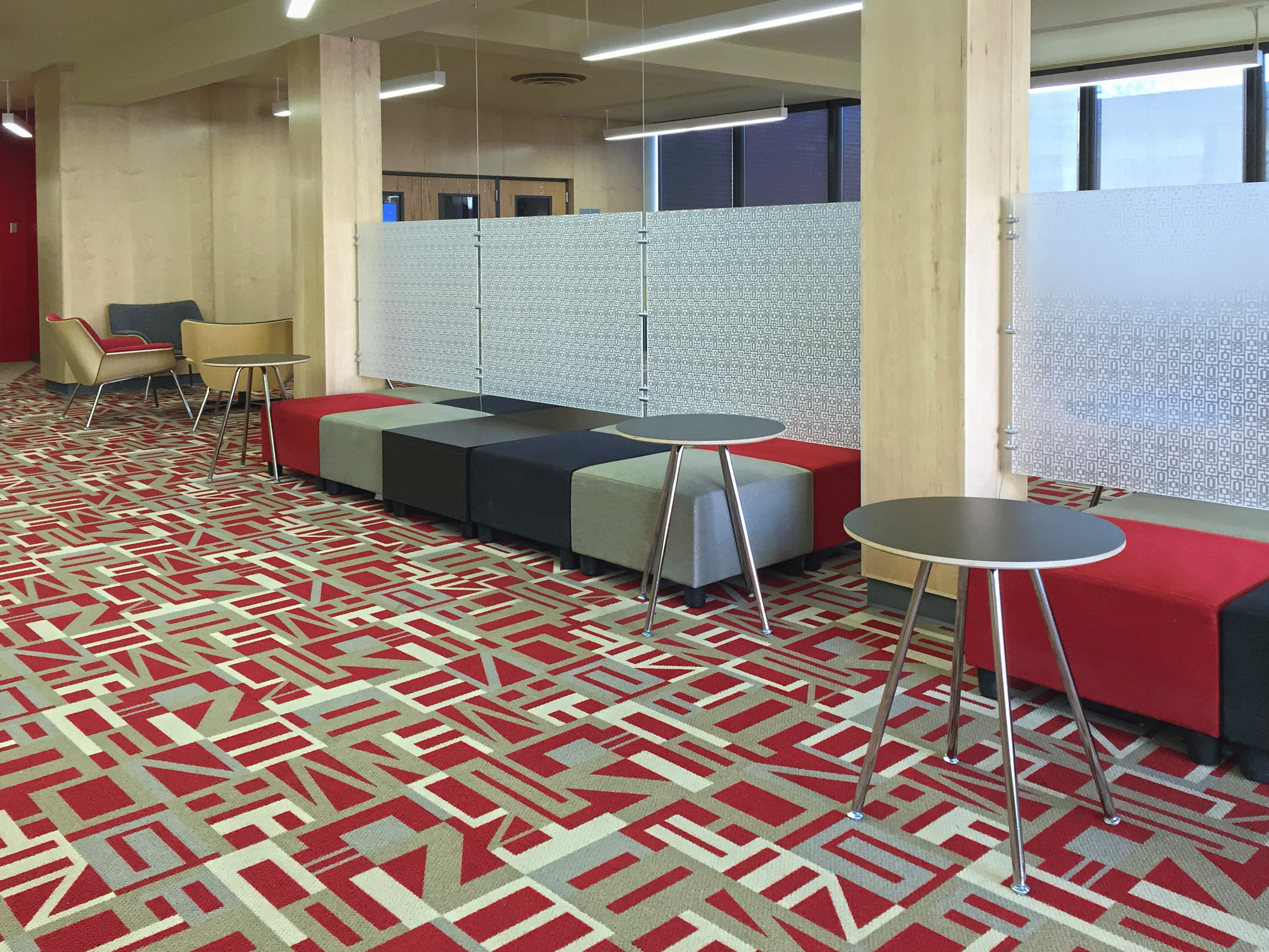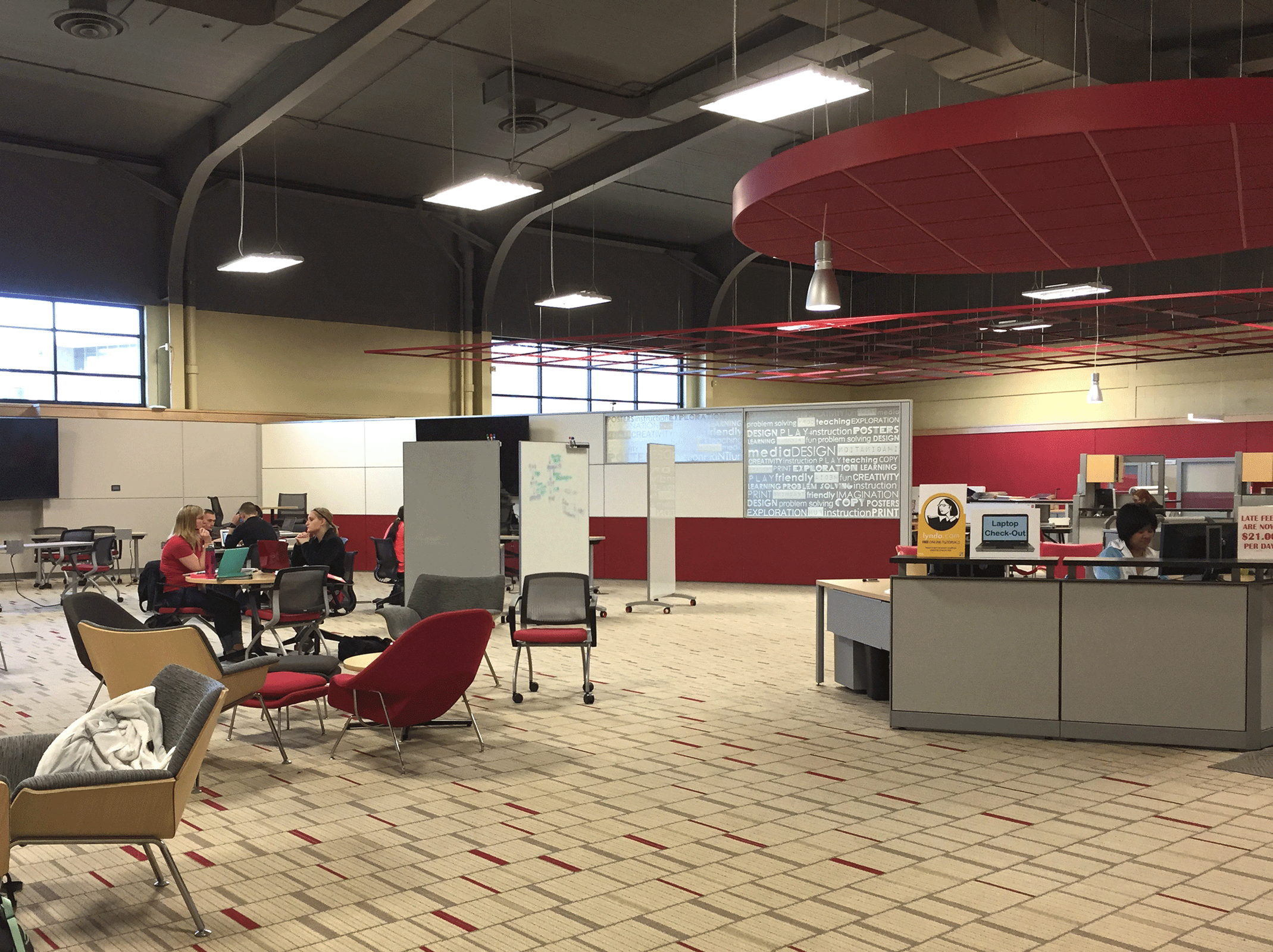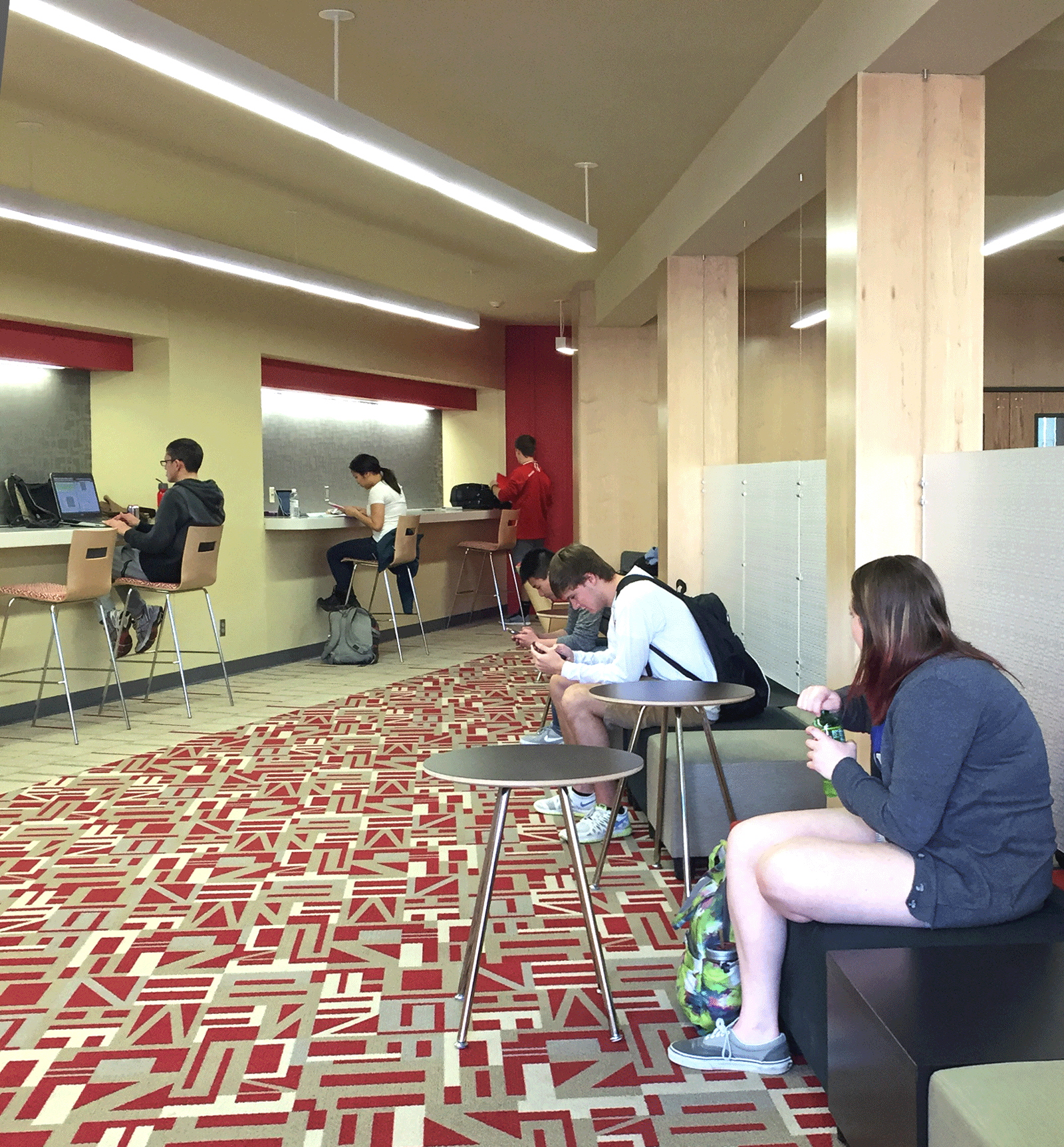 This higher education project incorporates student learning and student lounging, along with faculty and staff offices. It is designed to be versatile and foster collaboration. The space is heavily used by students; groups frequently use it to present to each other, work on team projects or to work individually.
The wall that separates the print production and staff area from the student group spaces is DIRTT. This solution was used in a way that incorporated graphics and division of space without the need for dust and drywall of conventional construction.
The open area includes moveable furniture and white boards that can be reconfigured for individual or group use, two 90-inch flat screen TV monitors used for presentations; a computer check-out station, an information technology assistance room, and computers that offer free software tutorials and access to creative applications.