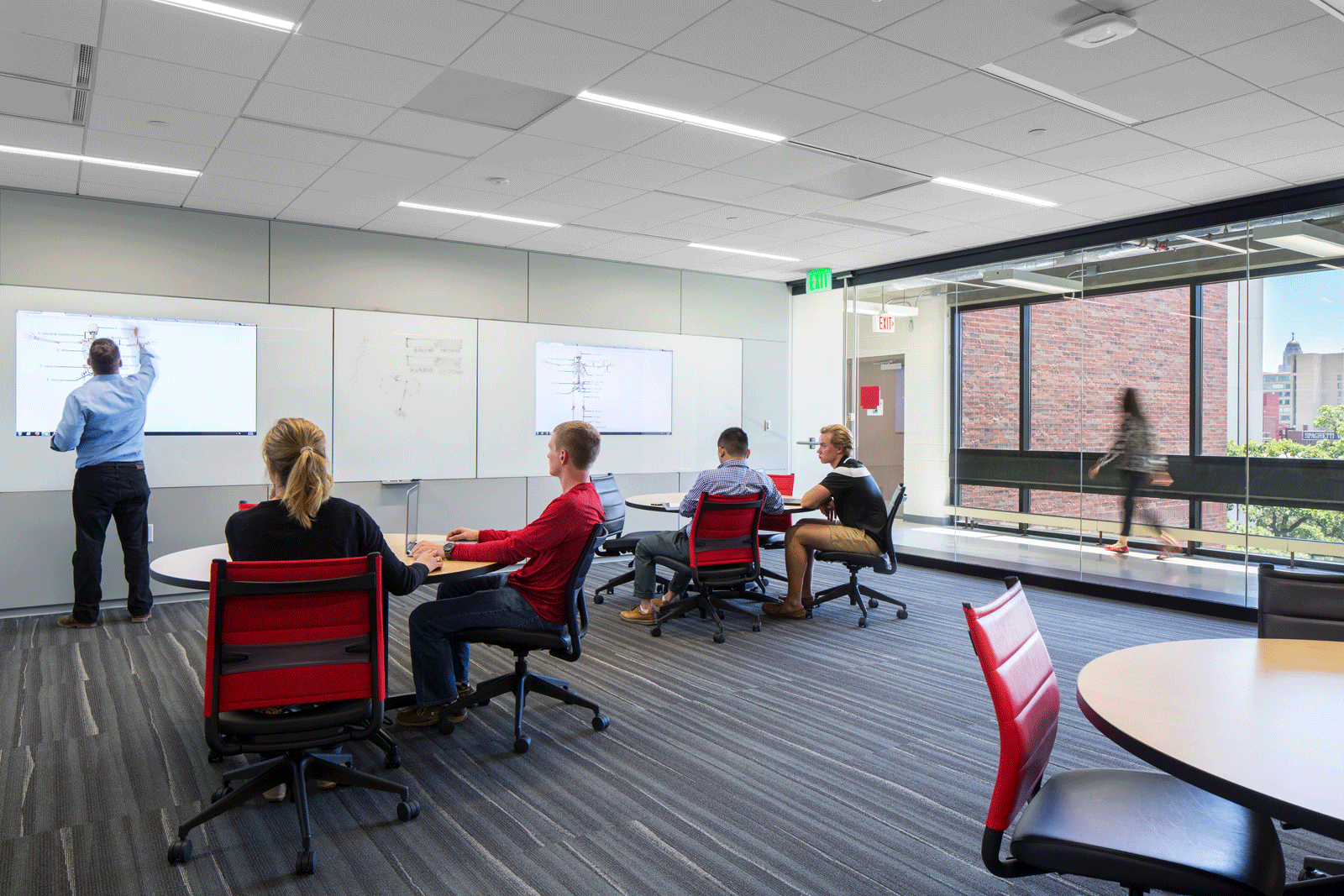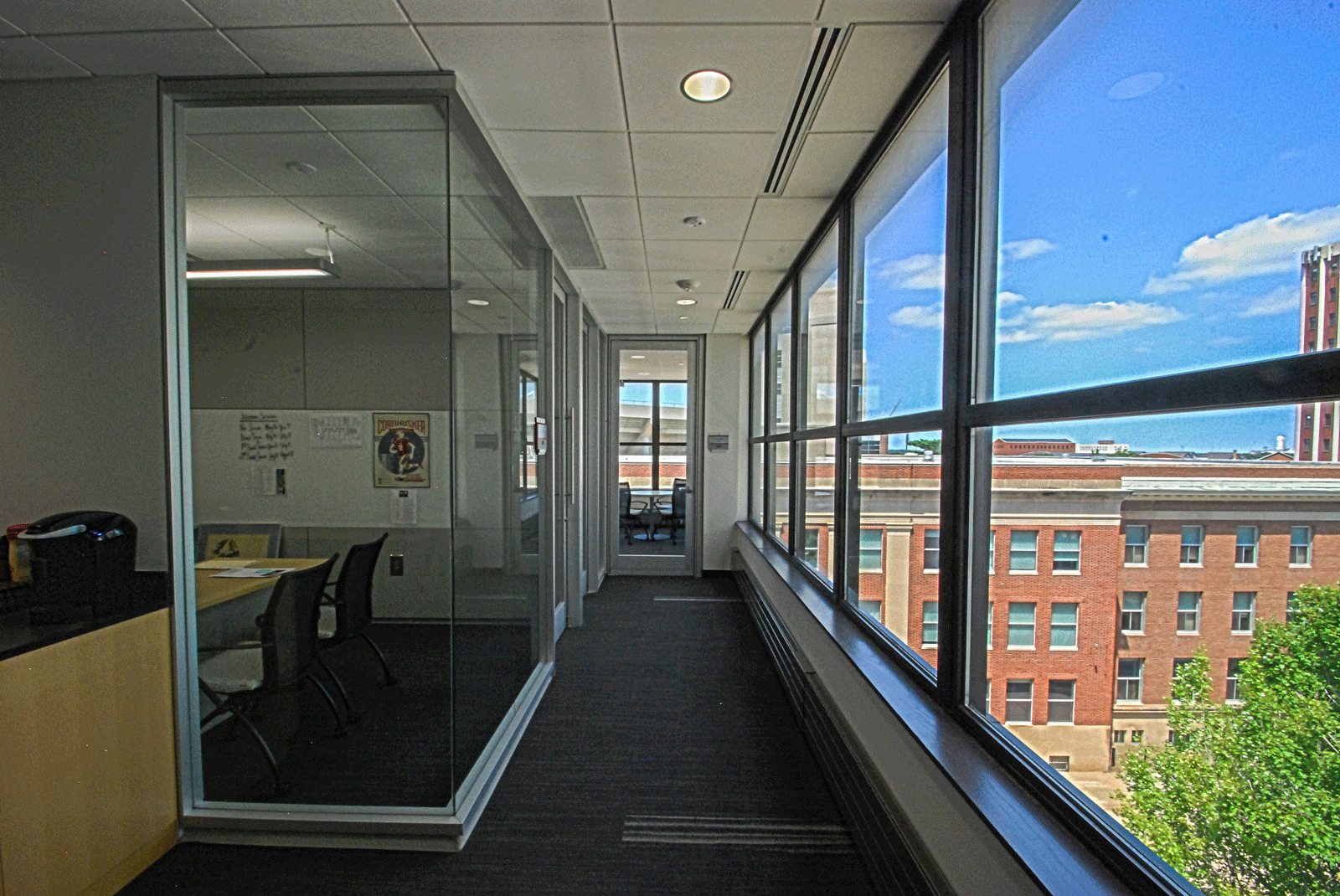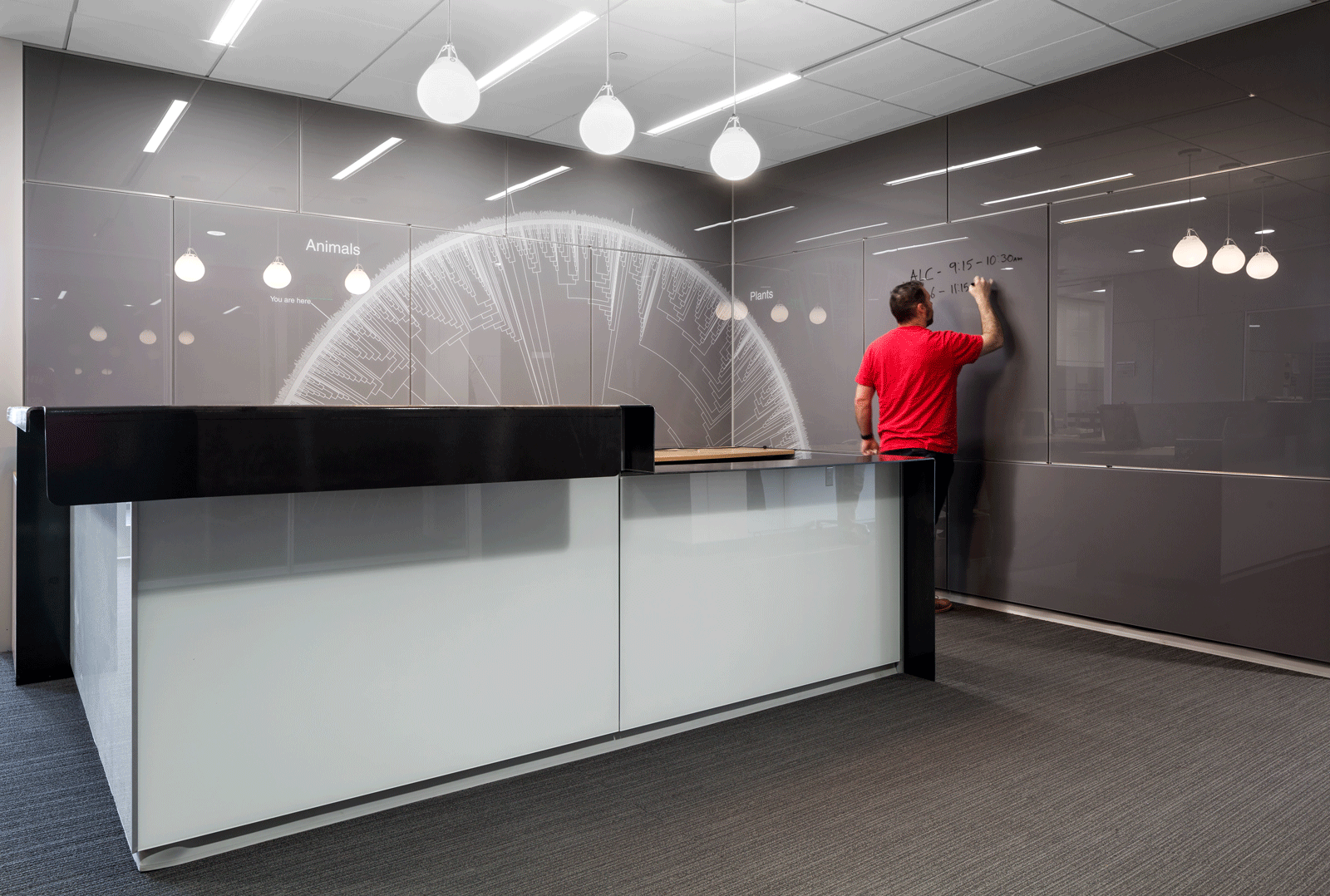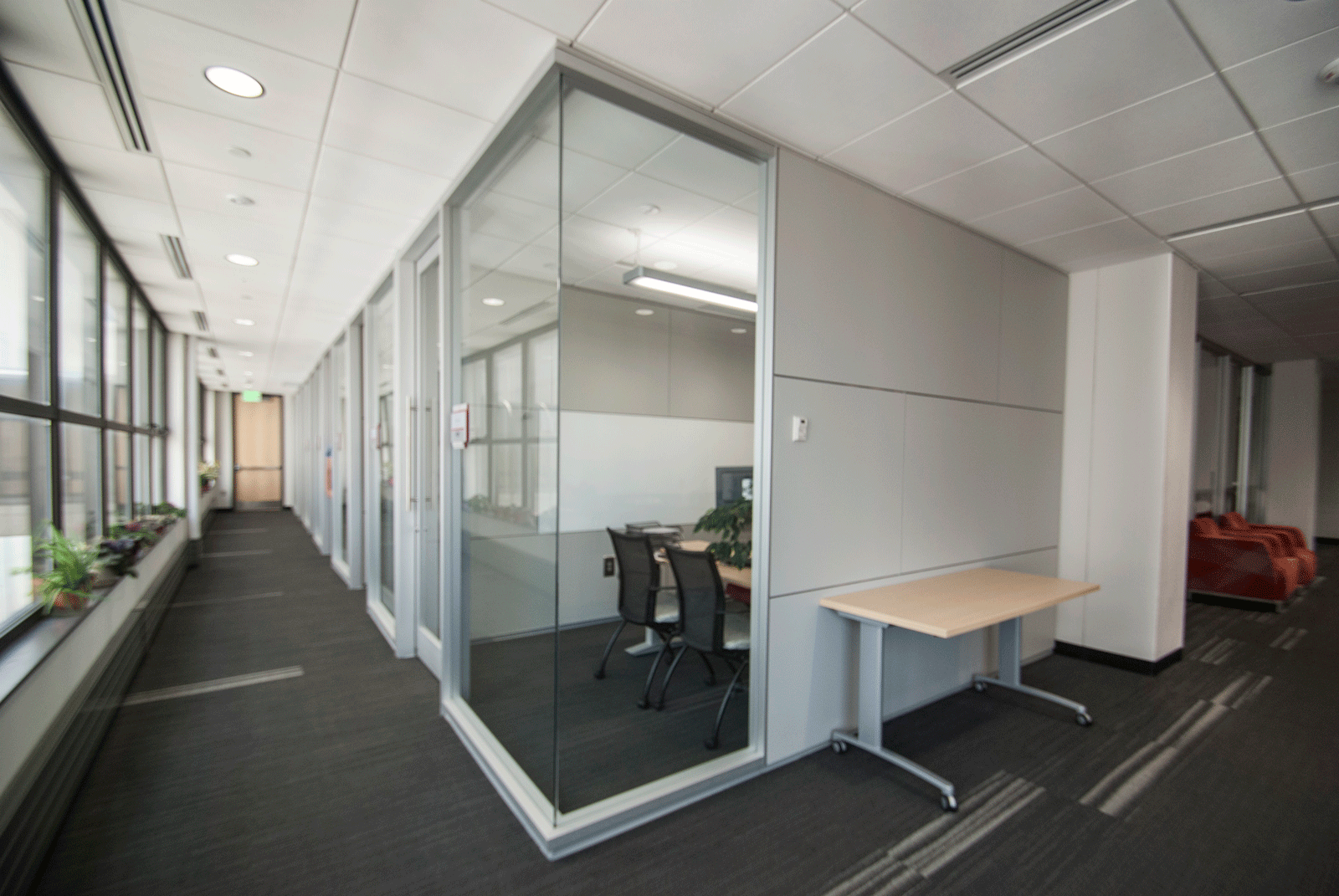 In planning for a renovation of the School of Biological Sciences, AOI's DIRTT team assisted HDR in the design process, modeling solutions for new offices and classrooms that worked with the base building conditions. The DIRTT solution integrated new technology throughout, while keeping the space flexible. The result was an award-winning project for the International Interior Design Association's Design Excellence Competition.
Unique features for the project include the DIRTT reception desk with a hot-rolled steel top and a custom digitally printed graphic on the back-painted glass wall, displaying the abstracted concept of the biology tree of life.
The project was a multi-phased, fast-paced project that benefited from DIRTT's quick install and quality of construction. The new space fosters interdisciplinary collaboration and enhances learning outcomes. The students and faculty now have modern active learning spaces that will positively transform the way they learn and teach.