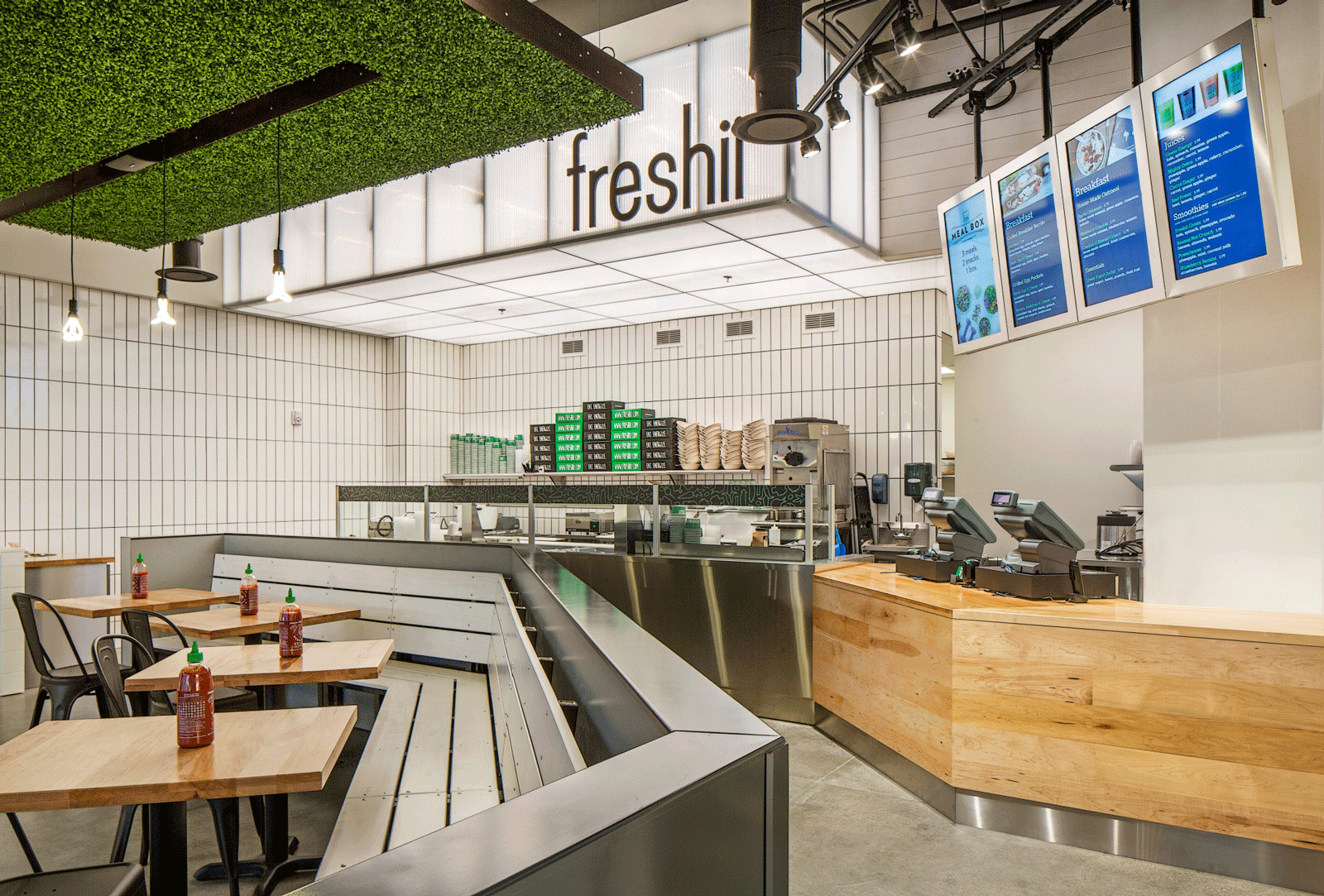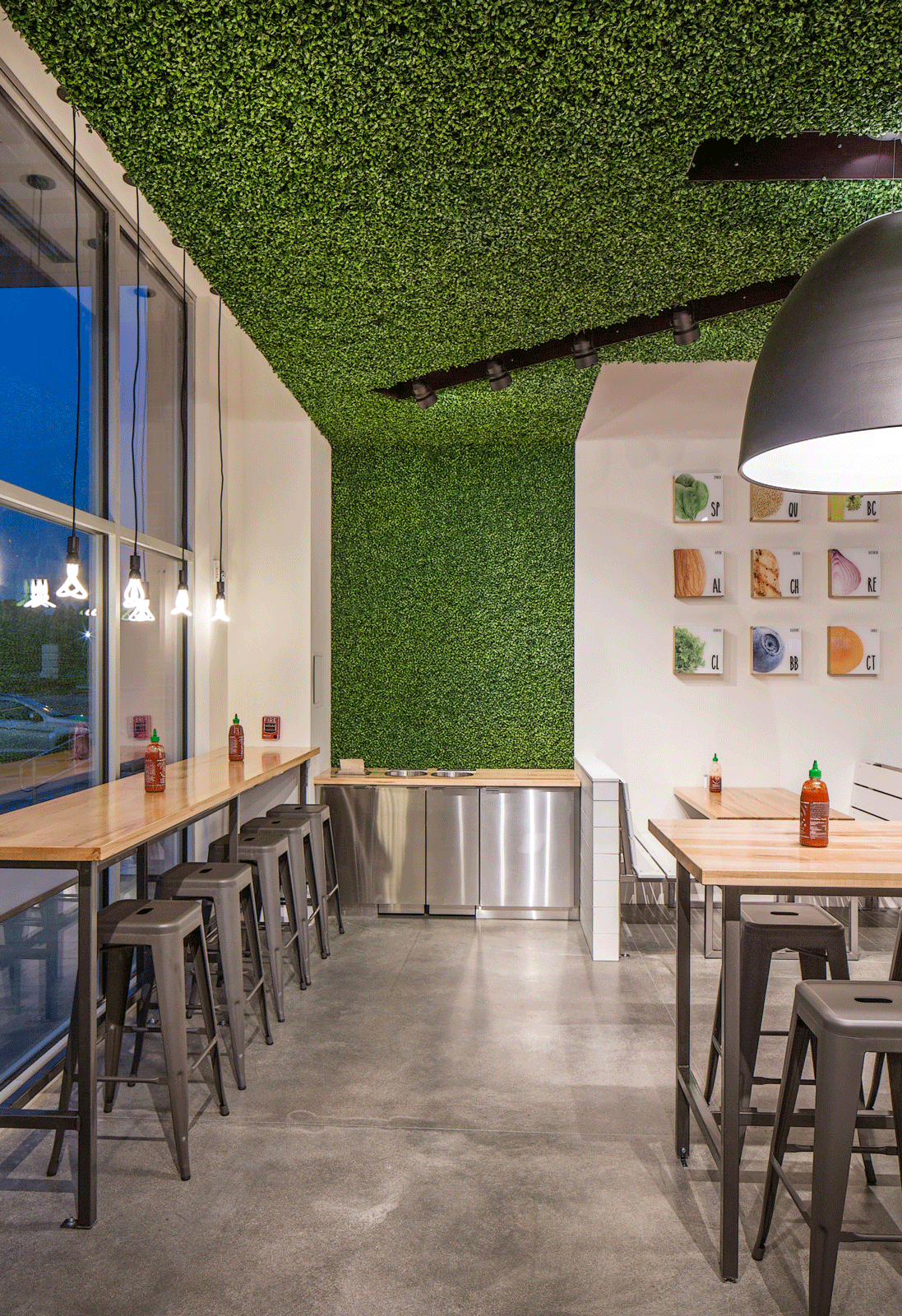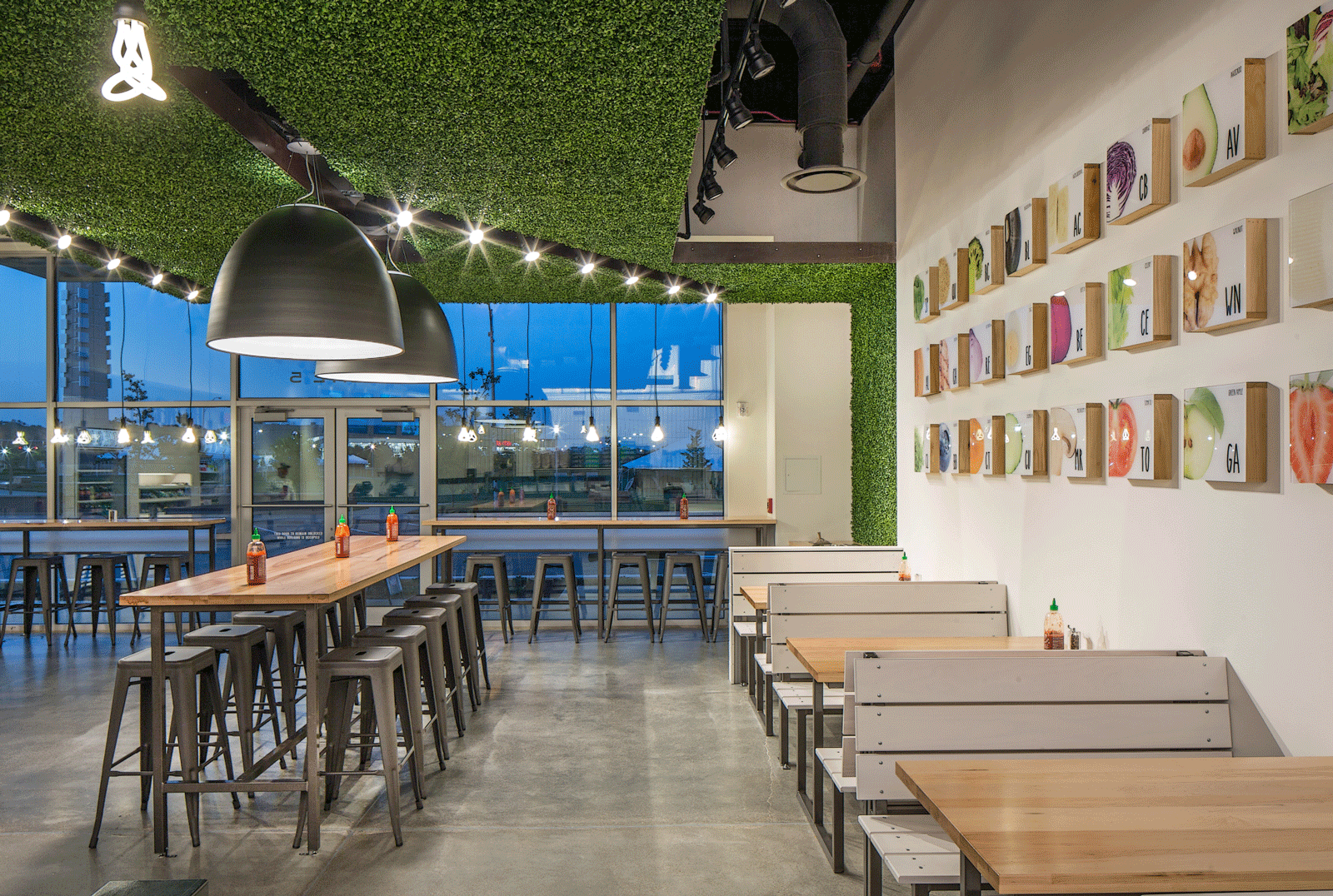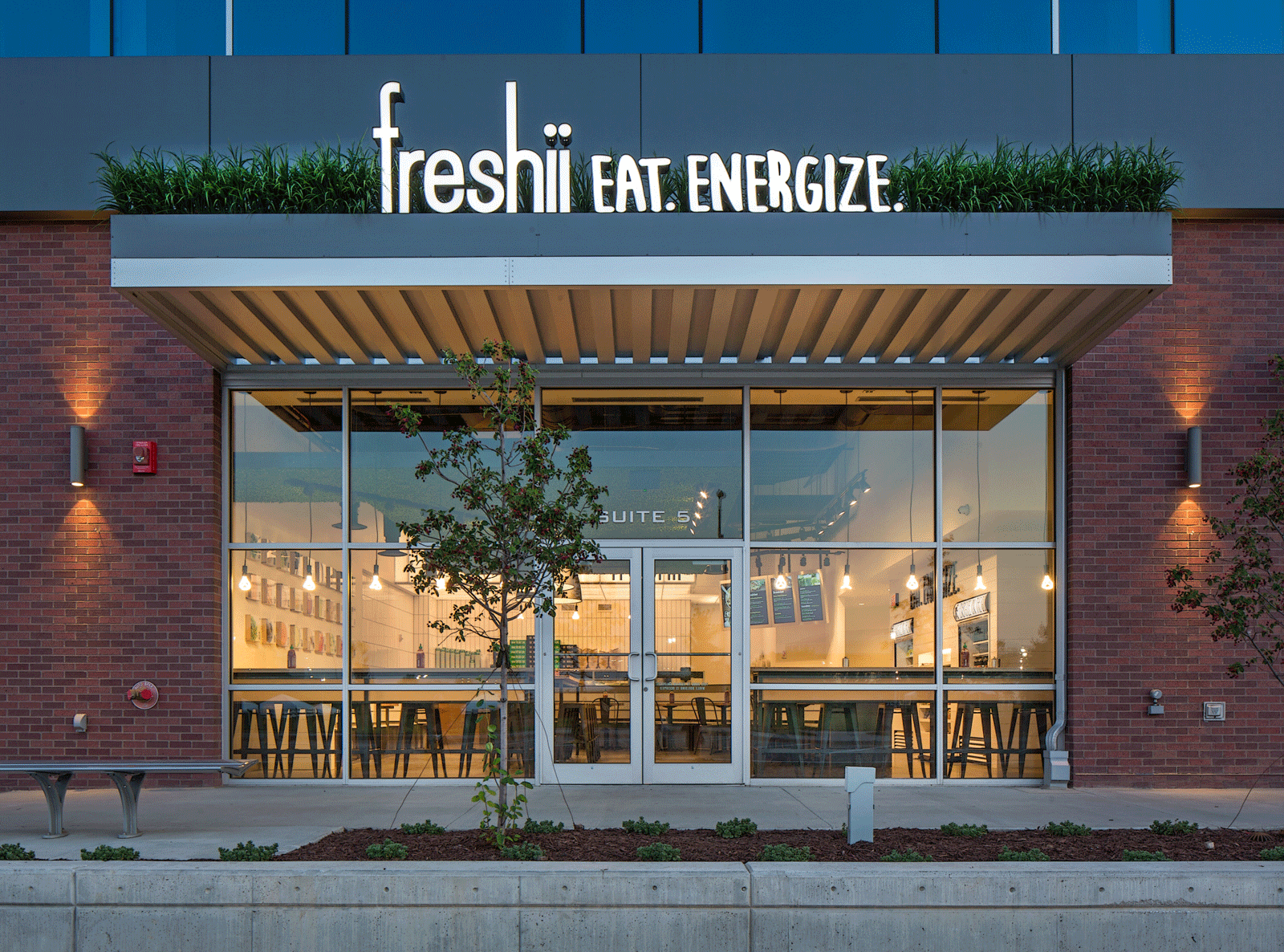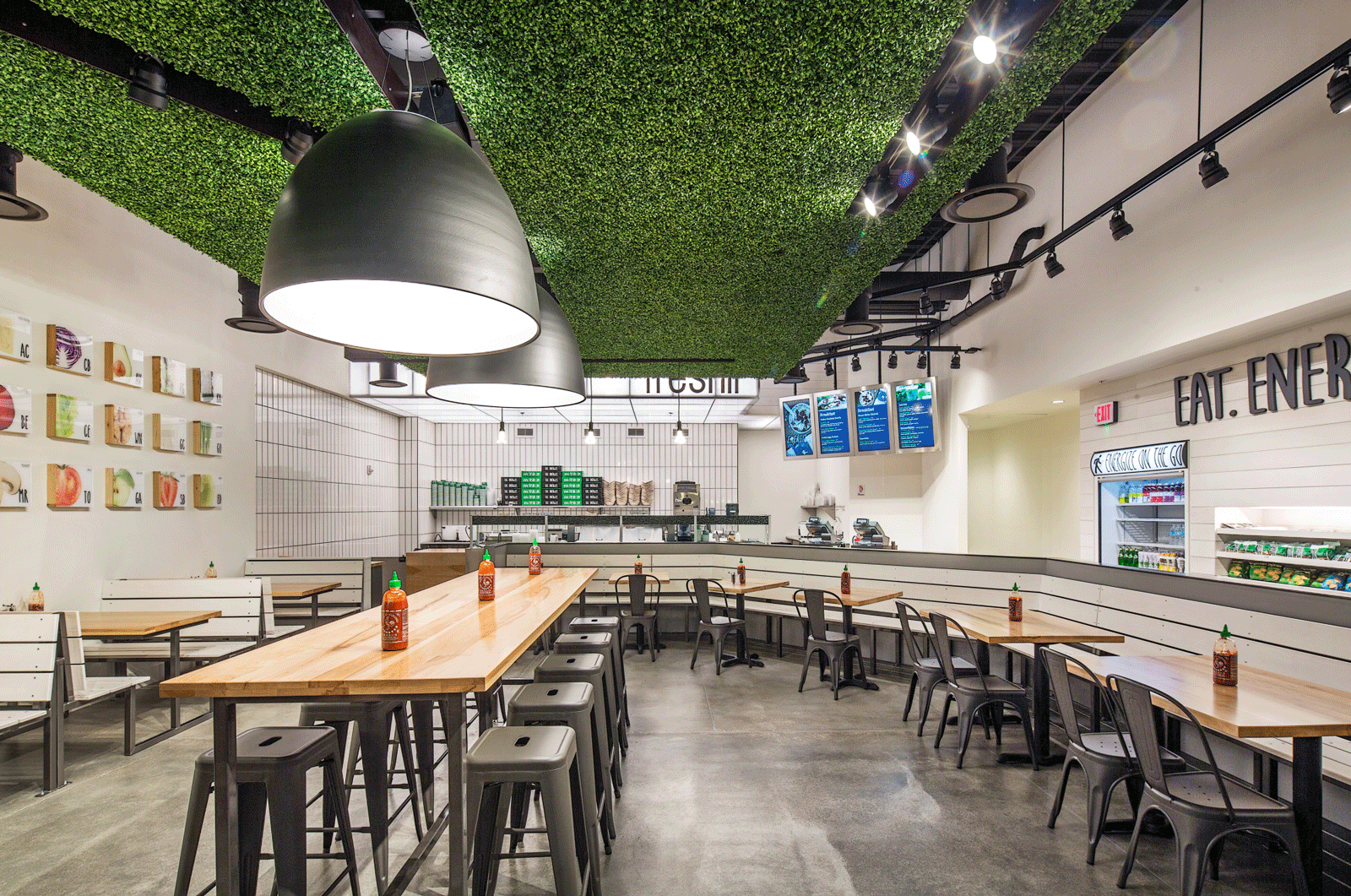 Freshii, a national chain whose aim is to provide fresh and nutritious meal choices that energize people on the go, was looking to bring their concept to Omaha.
There were many players engaged — the Freshii corporate design team, a local architect, out-of-town franchisee vendors, a developer, and a first-time restaurateur. The unique features of the project included a specialty suspended armature to hang green foliage on the ceiling and a metal benching system that was custom fabricated for the seating. The prep and production area is defined by an overhead, backlit Polygal feature with branding.
AOI constructed a quality space within a quick timeline, all while coordinating the multiple parties involved.
Designed by TACKarchitects, Freshii's Aksarben Village restaurant was named a 2018 IDEA Awards Winner (Hospitality Category) by the IIDA Great Plains Chapter.