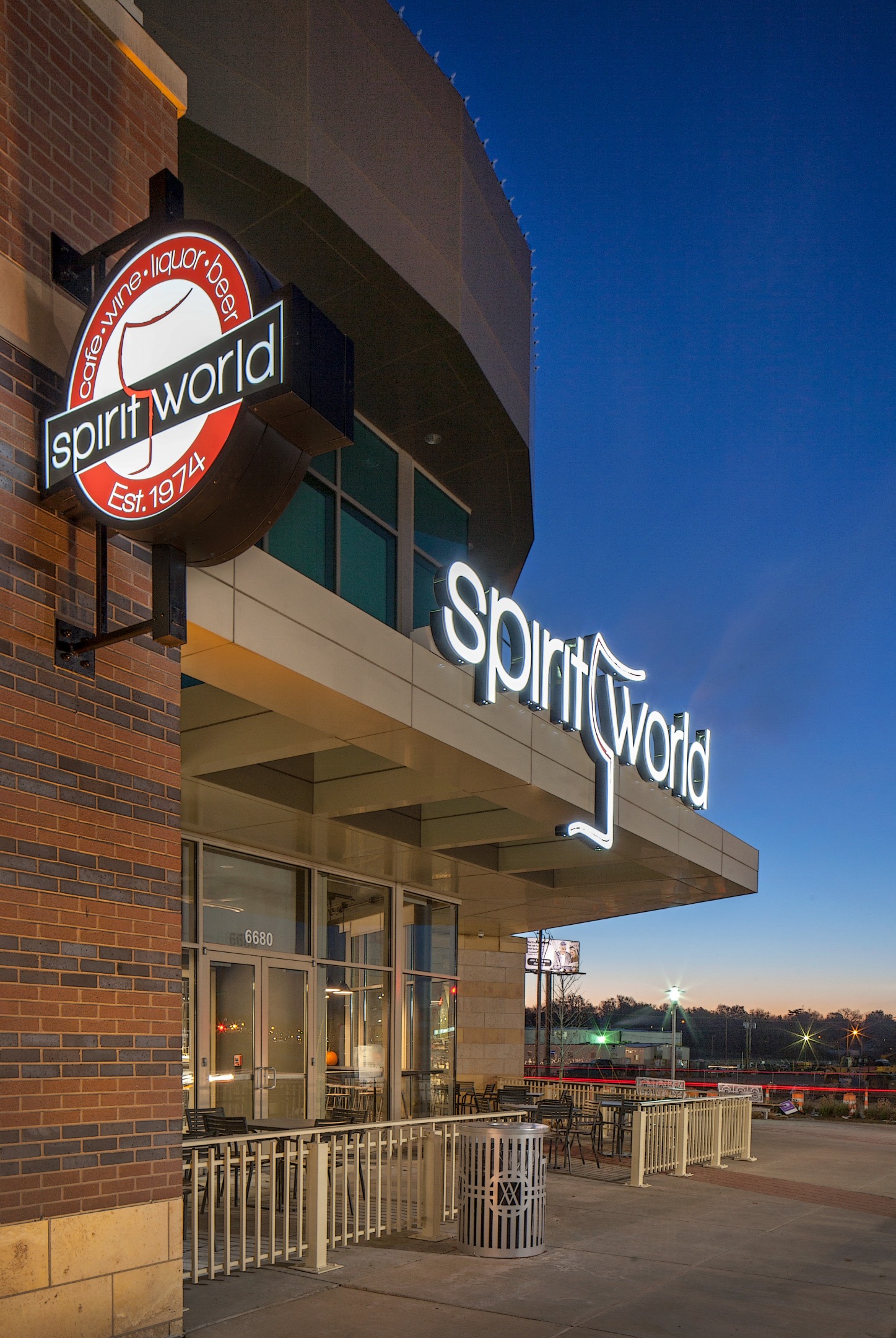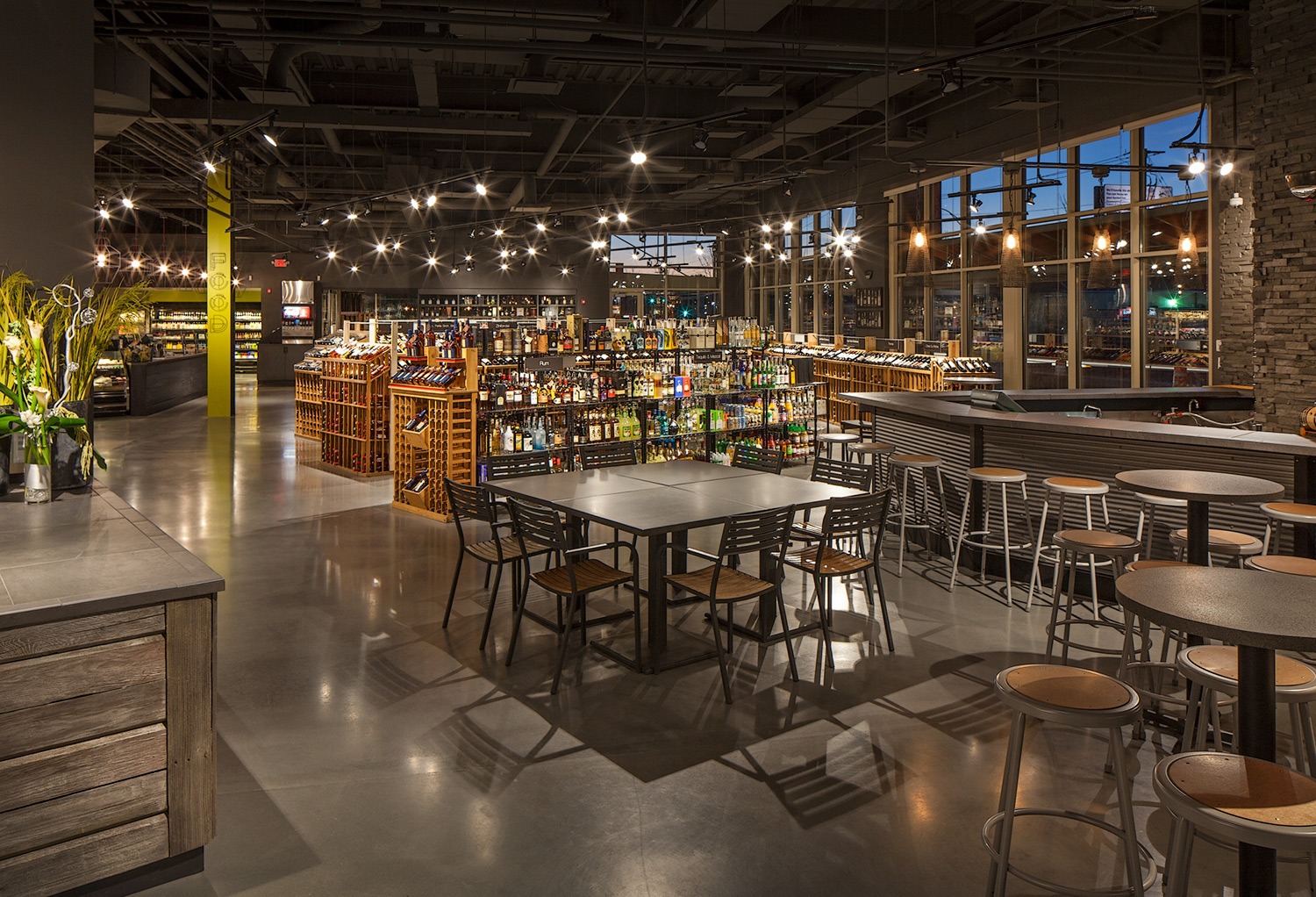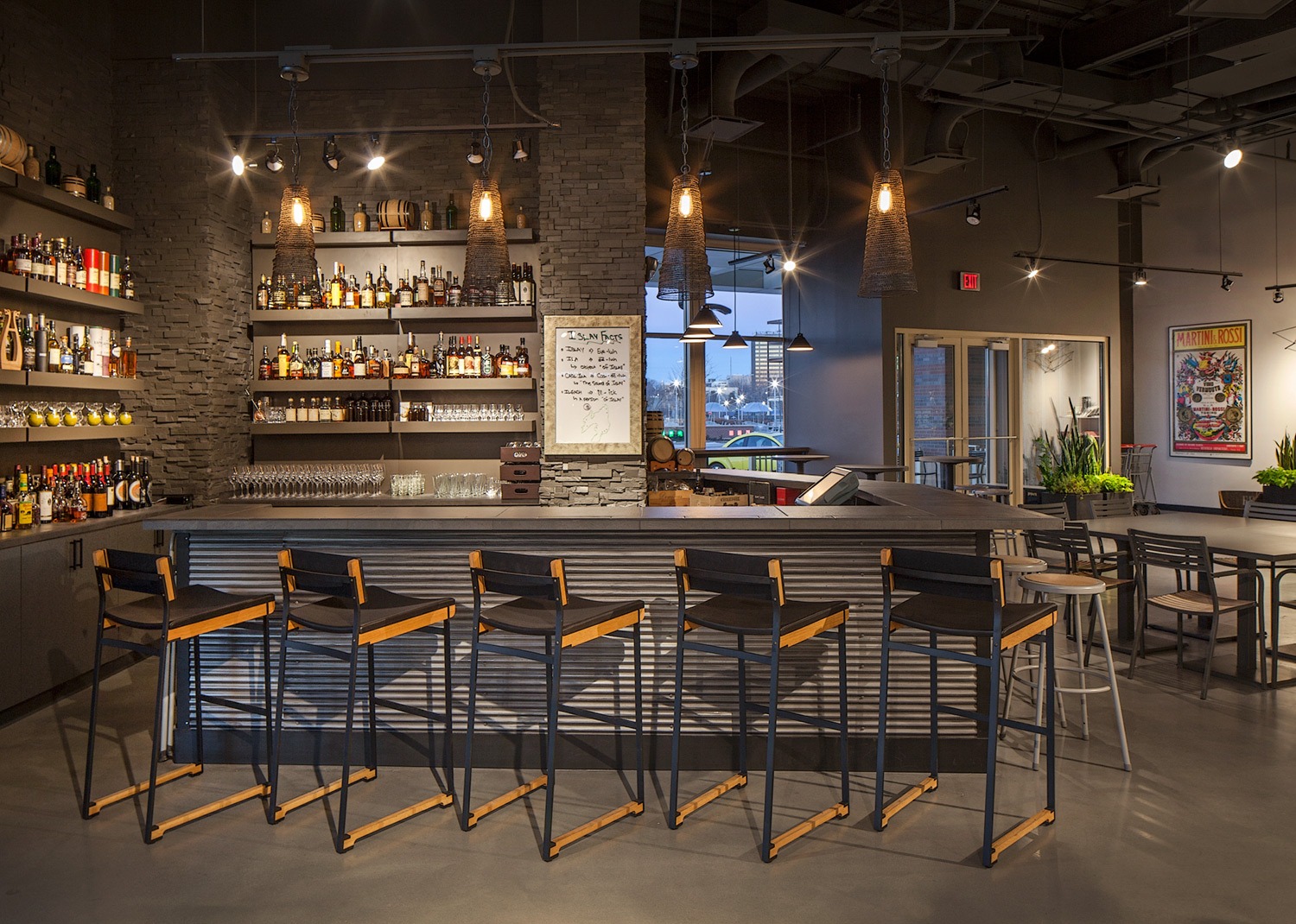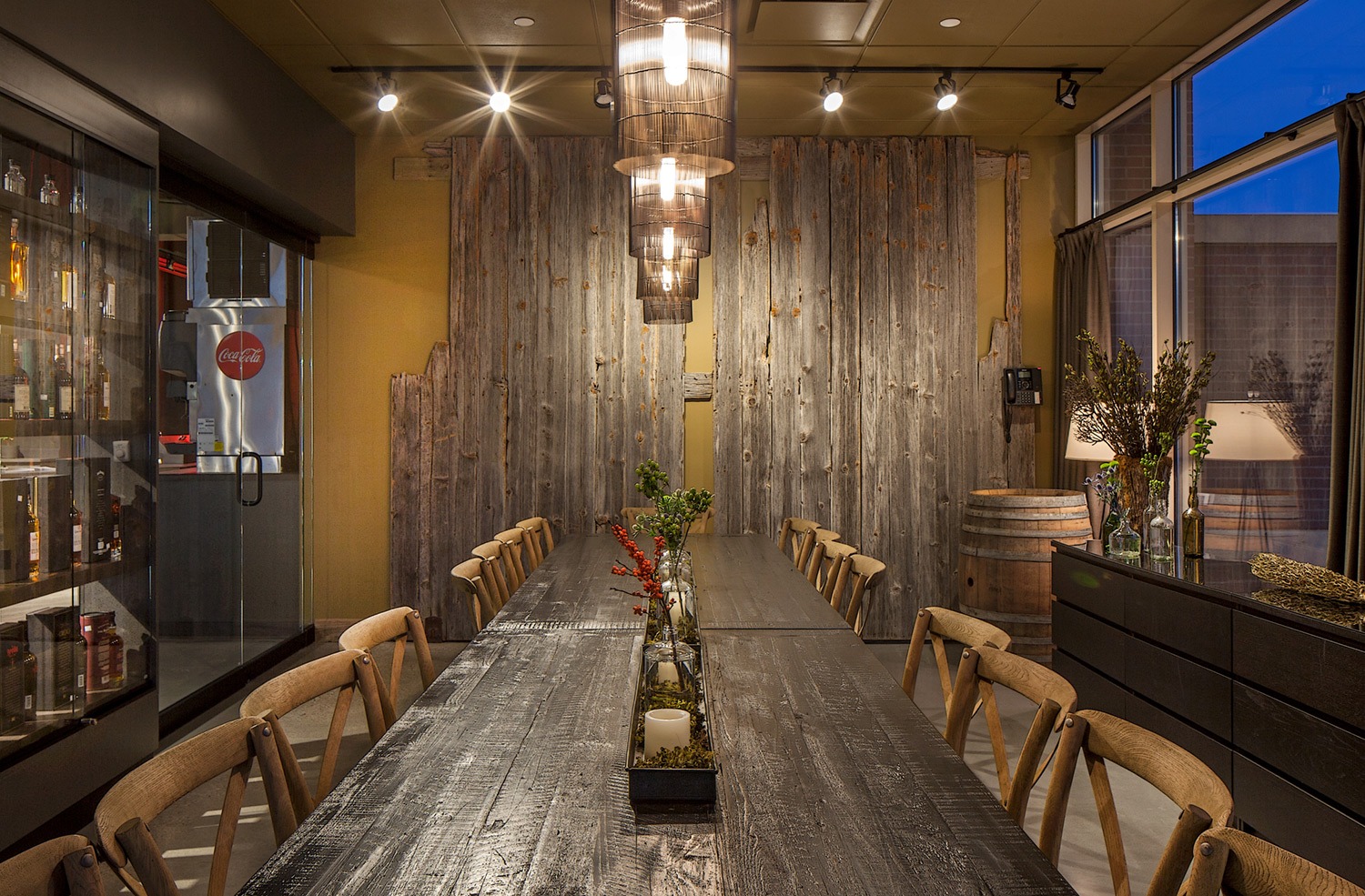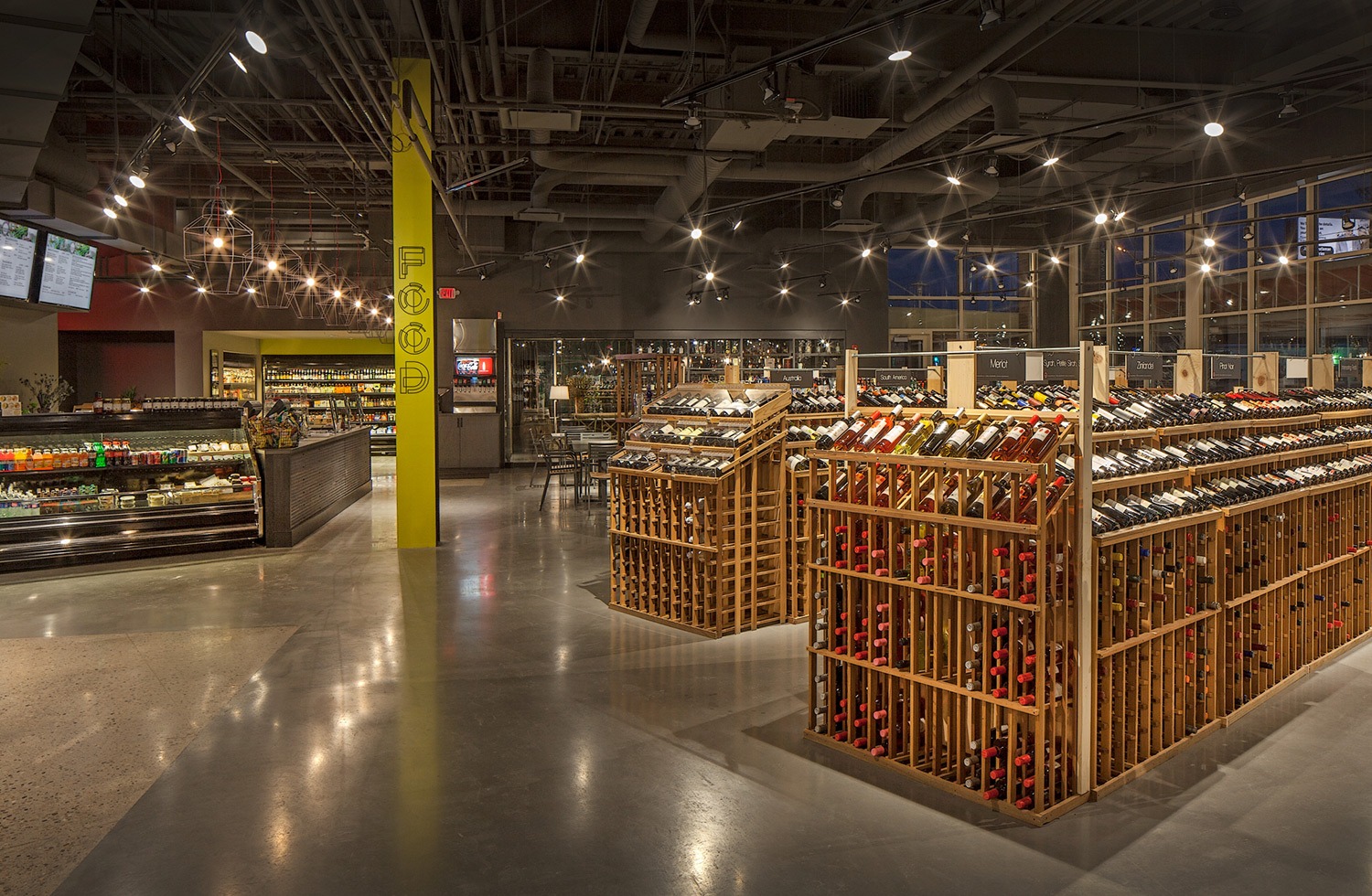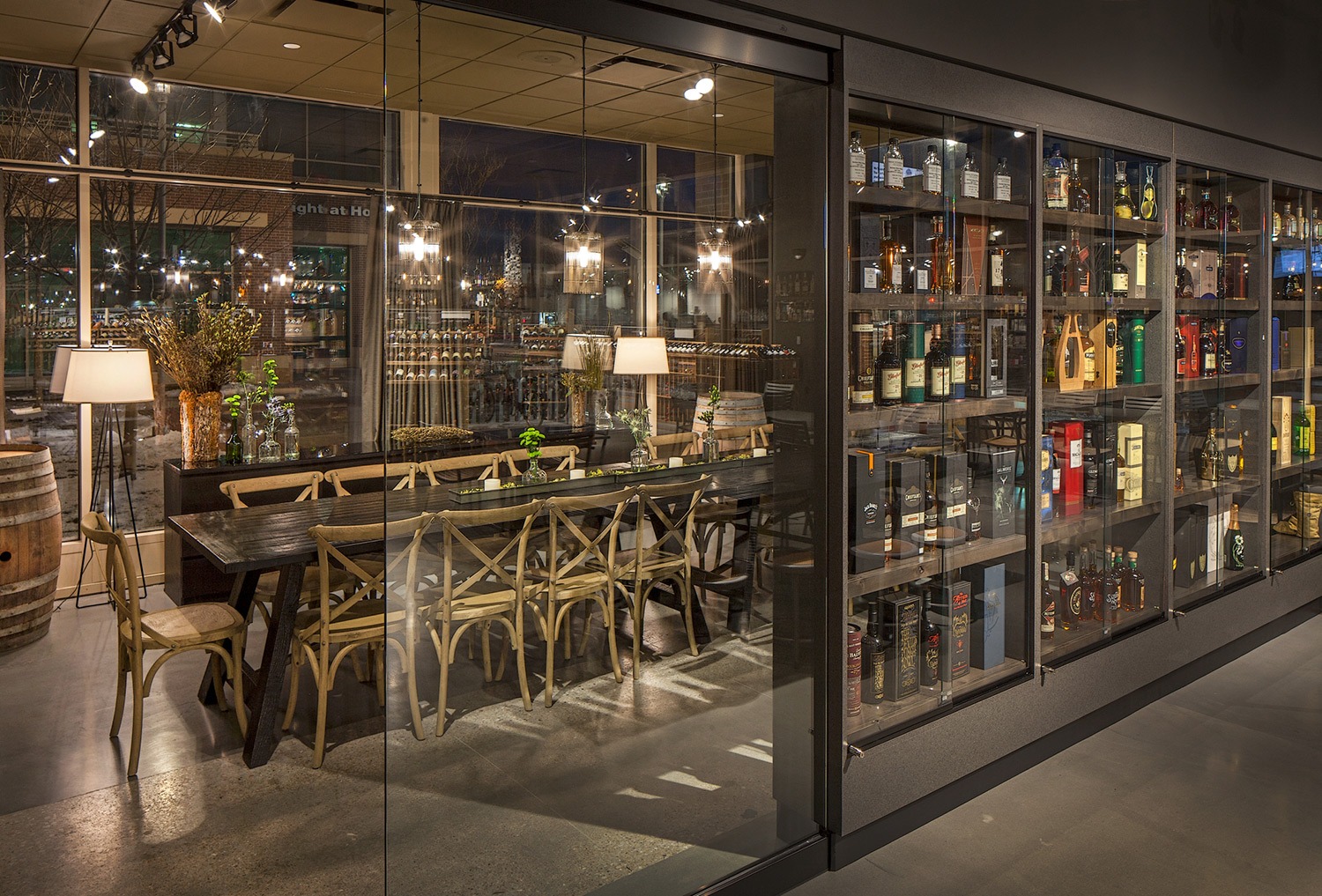 This fast-paced, complex, tenant improvement project was executed within a high-traffic area on the prime corner of a popular shopping and entertainment district. To minimize disruption to adjacent tenants, the AOI team communicated throughout the duration of the project openly and diligently with all those who could potentially be affected.
The project entailed complete demolition of an existing grocery store and build back of an 8,700 SF deli, bar and high-end spirits store. Full scope included new kitchen, hoods, walk-in coolers, tasting room, bar, deli counter, bathrooms and extensive underground plumbing. Additionally, AOI worked with the owner to value-engineer several aspects of the project, ultimately saving the client hundreds of thousands of dollars.
Toward the end of the project, the owner had an unexpected opportunity to incorporate an element of personal history into the space. AOI's superintendent volunteered to travel to her family's farm in Brock, Nebraska, and salvage distressed wood from a dilapidated barn that had been scheduled for demolition. The wood, piece by piece, was re-purposed as decorative and architectural elements in the new space.