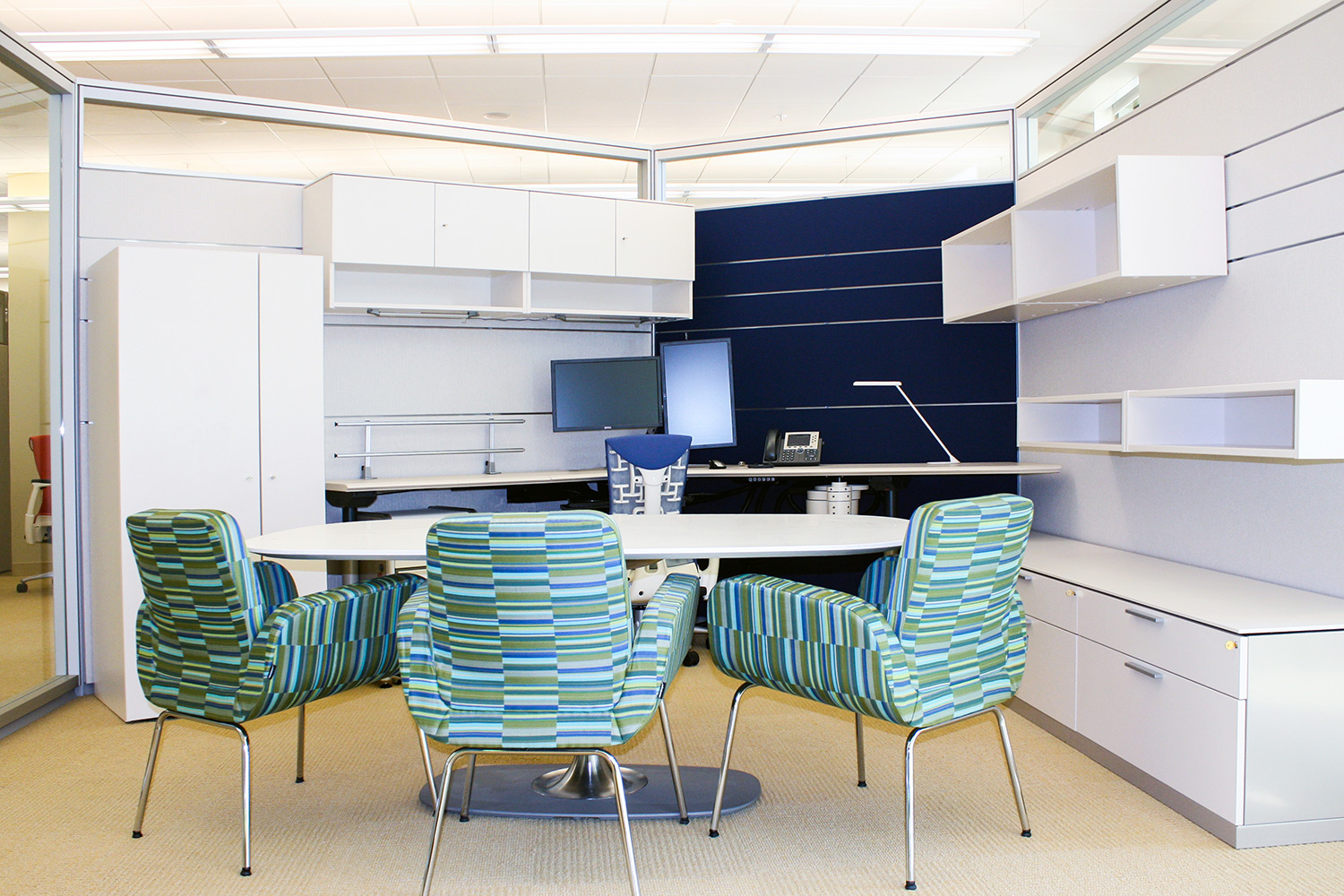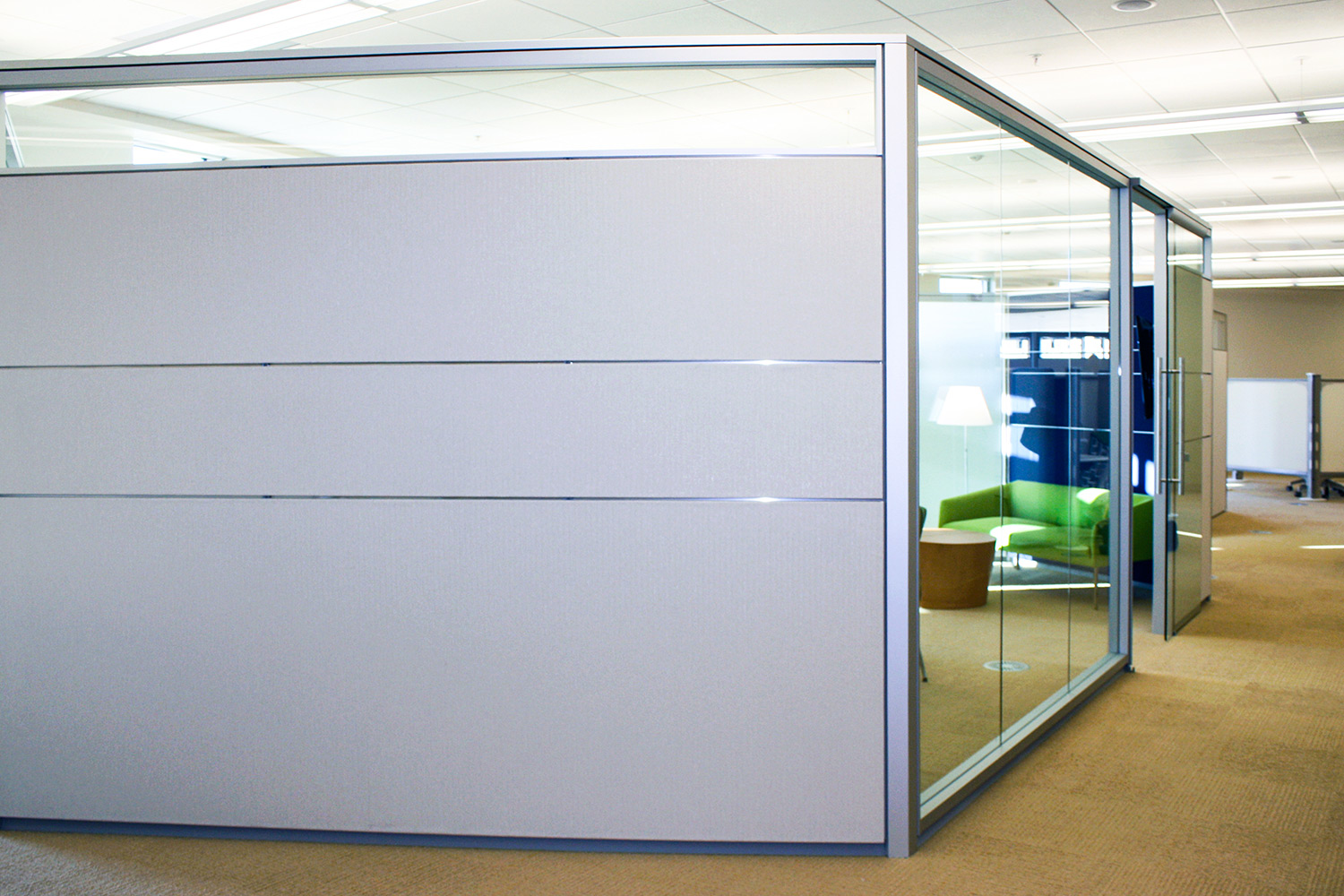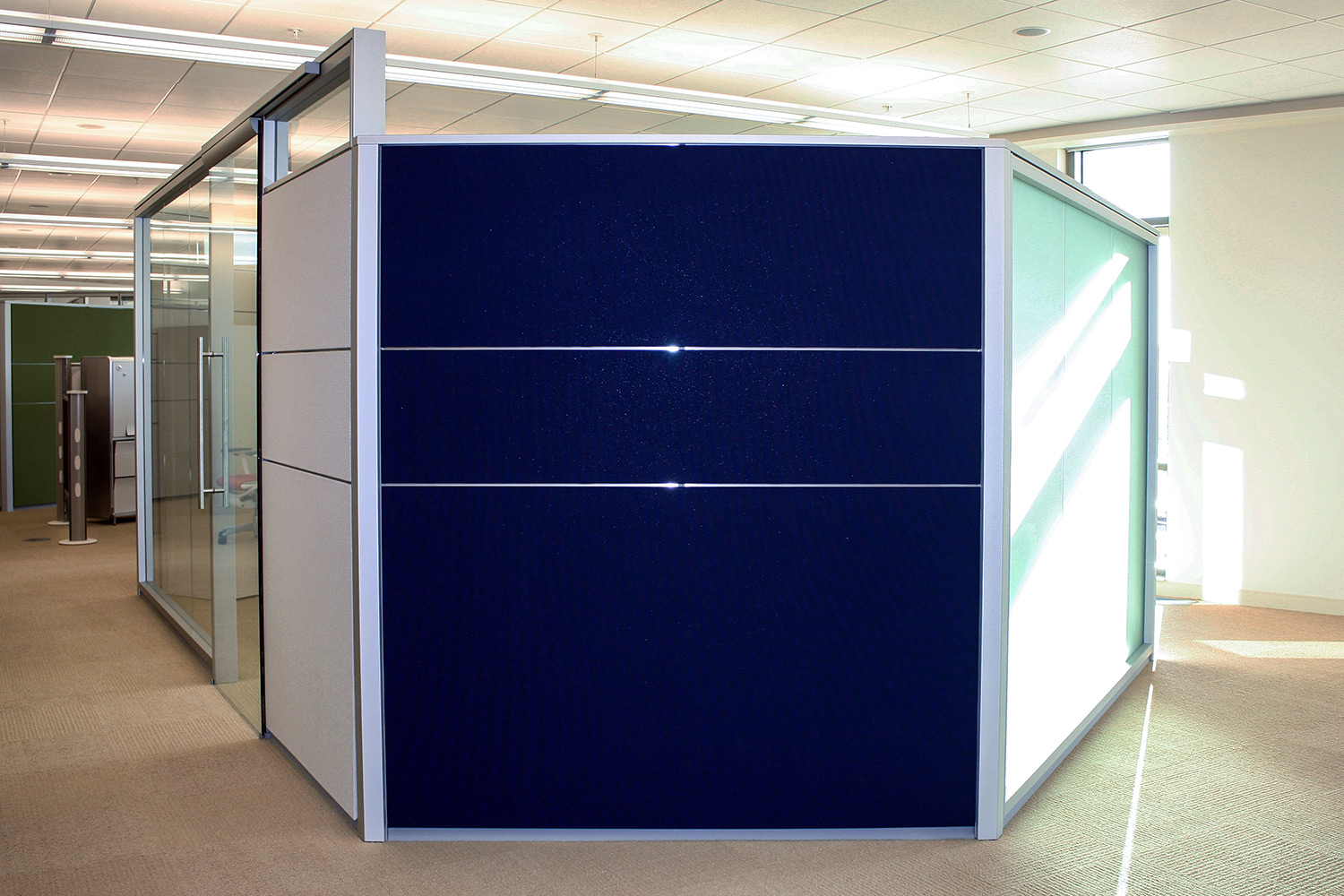 Assurity Life Insurance Company's origins are rooted in a 125-year legacy of providing long-term security to policyholders, earning generations of customers' confidence and trust.
The Assurity Center is a state-of-the-art office building anchoring Lincoln's east downtown area. The building incorporates world-class design, environmental sensitivity, modern technologies, and expansive views of Union Plaza Park and the University of Nebraska-Lincoln.
When the company's forward-thinking executives decided on an "open office" concept in lieu of typical drywall offices for themselves, they asked their architect, The Clark Enersen Partners, to find the perfect fit. They knew DIRTT would be the answer.
This resulted in an elegantly designed DIRTT installation that naturally integrated into the executive work areas. Complementing the total environment are Herman Miller systems furniture and seating from AOI, and matching finishes throughout. The offices are open, with no ceilings and plenty of glass and sliding doors. The CEO's area also incorporates switch glass for visual privacy. The space is beautiful, and the employees are thrilled with their environment.