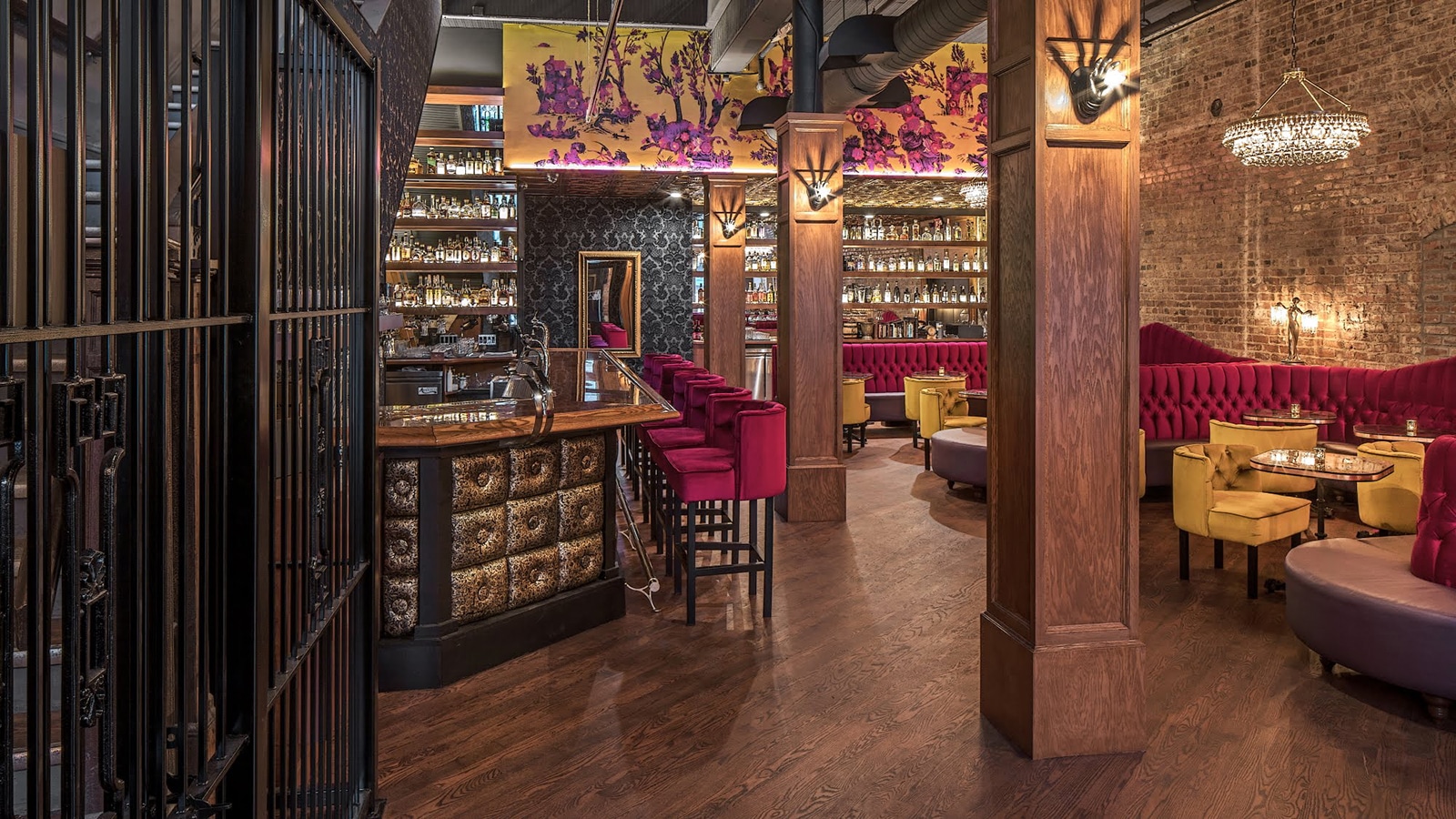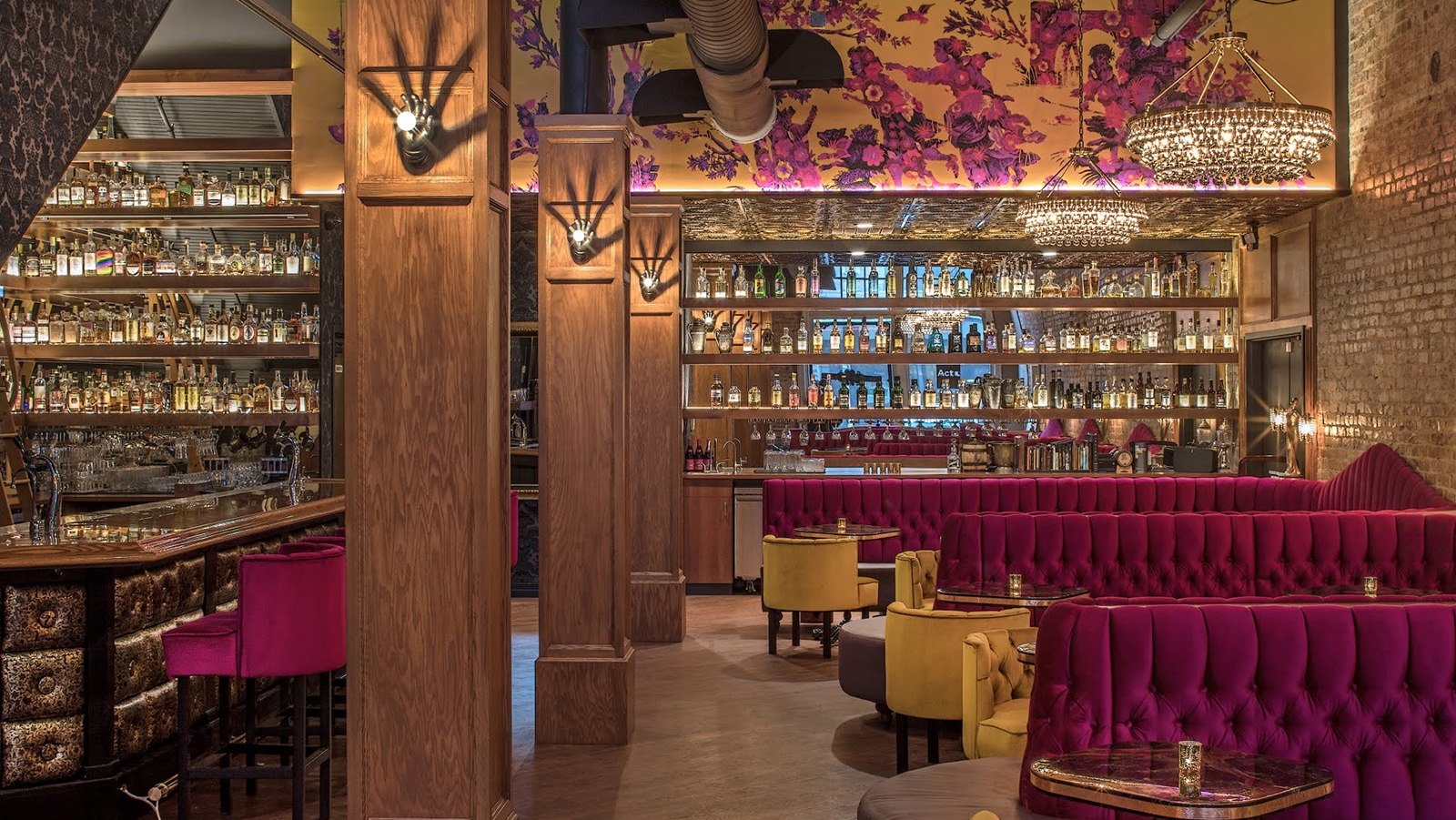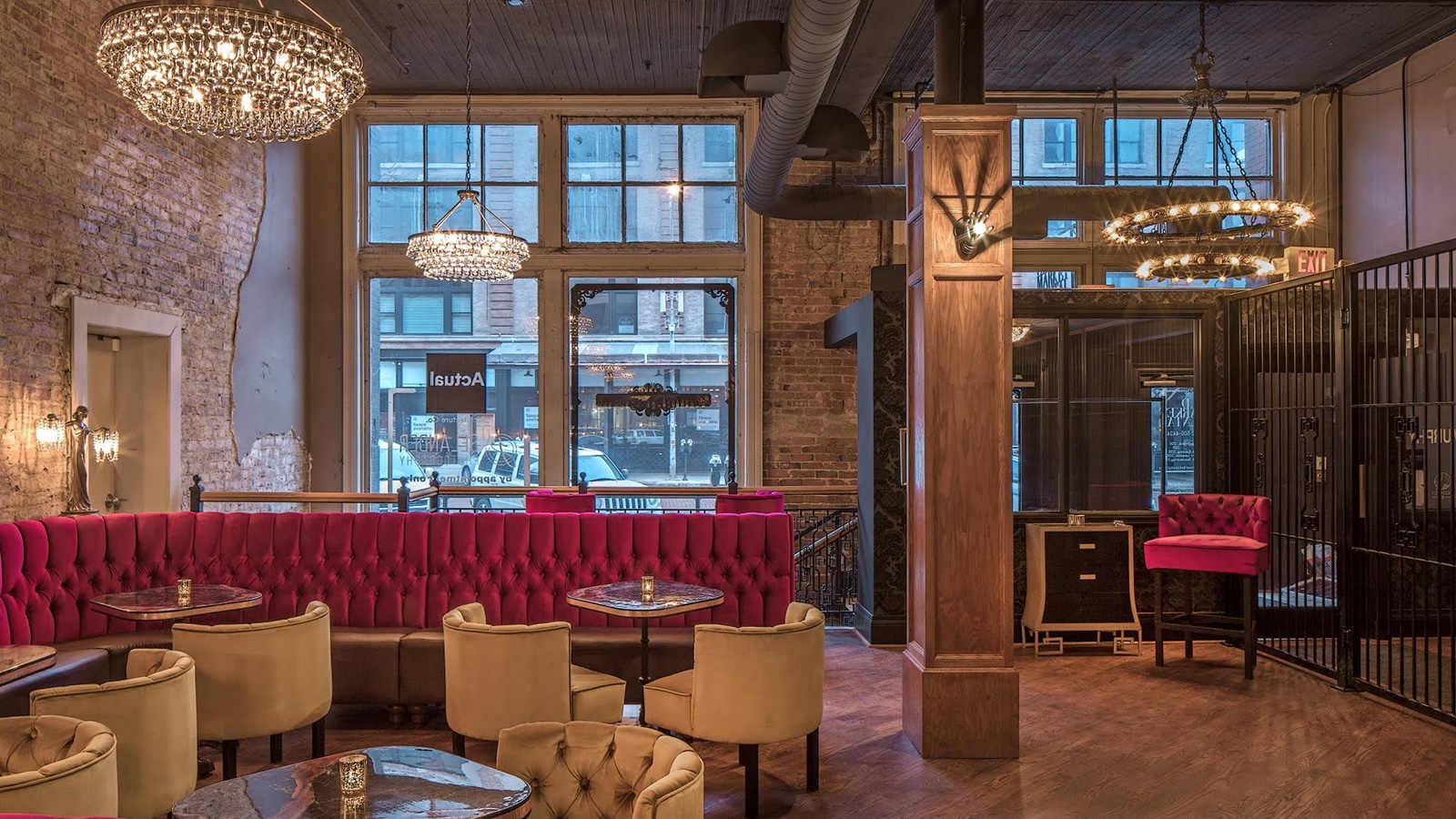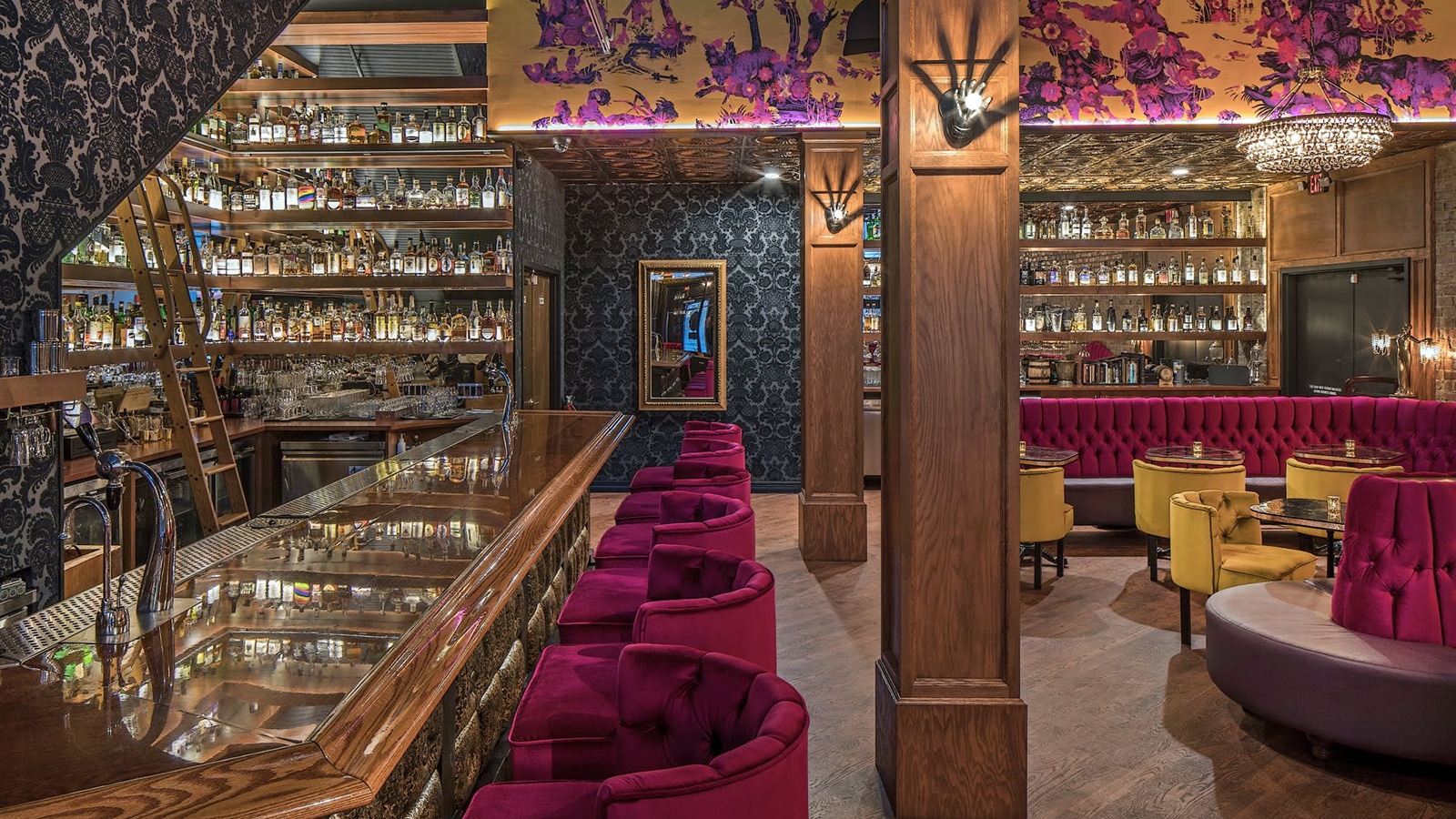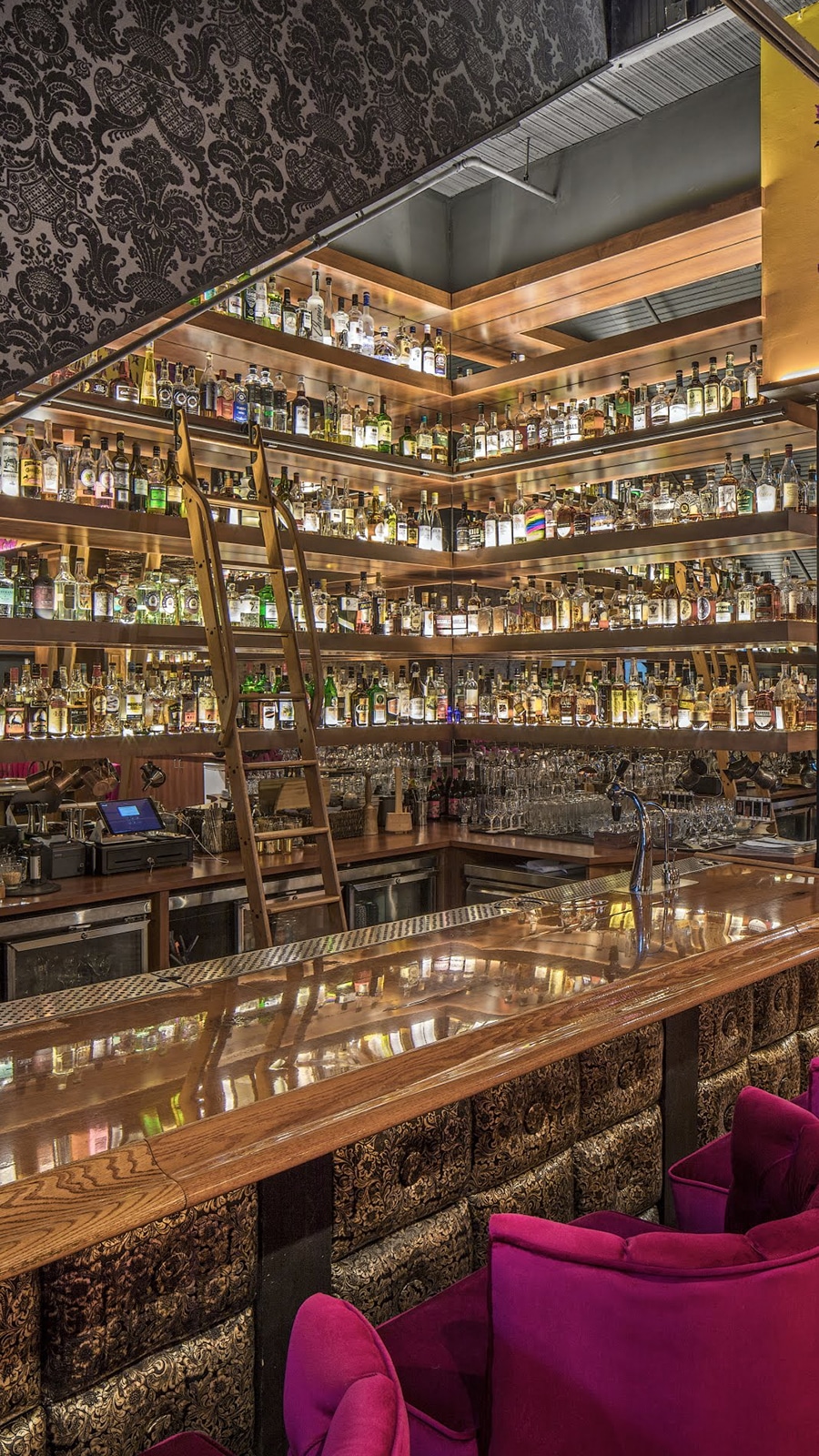 The Berry & Rye Cocktail Lounge finds inspiration in Pre-Prohibition era drinks, yet approaches cocktails from an experimental, contemporary and culinary perspective. When they needed help expanding and updating their swank interior, they turned to AOI to help execute the vision.
The first task at hand was for AOI's construction team to jack hammer and remove the 2-foot-thick, turn of the century bank vault. Work was performed on a tightly coordinated timeline to mitigate disruption to the adjacent and surrounding businesses. The team worked closely with the building owners and tenants to keep the entry to the building – part of the construction zone – open at all times to both workers and the general public.
The lounge, located on the first floor of the fully occupied historic building, featured a massive open atrium and staircase. In order to keep the Dentist Office, Hair Salon and Spa above and Architectural Firm and Photography Studio below open and fully functional during renovations,  constant vigilance was required to mitigate construction dust and excessive noise.
AOI worked closely with the Architect and The Berry & Rye Cocktail Lounge Owner to help create the pre-prohibition era ambiance and troubleshoot design. Full scope included cutting, moving and reworking the existing bar, new floor sinks, metal fabrication of supports to facilitate new equipment, electrical and plumbing reconfiguration, addition of large mirrored walls behind all shelving, custom woodwork and finishes, new bulkhead with the mural, high-end flocked wallpaper, addition of a full back bar, custom shelving with integrated LED lighting to showcase the extensive liquor collection, rolling ladders and designer lighting. The new wrought-iron gated entrance was installed both for functionality and as a reference to space's history as a former bank.