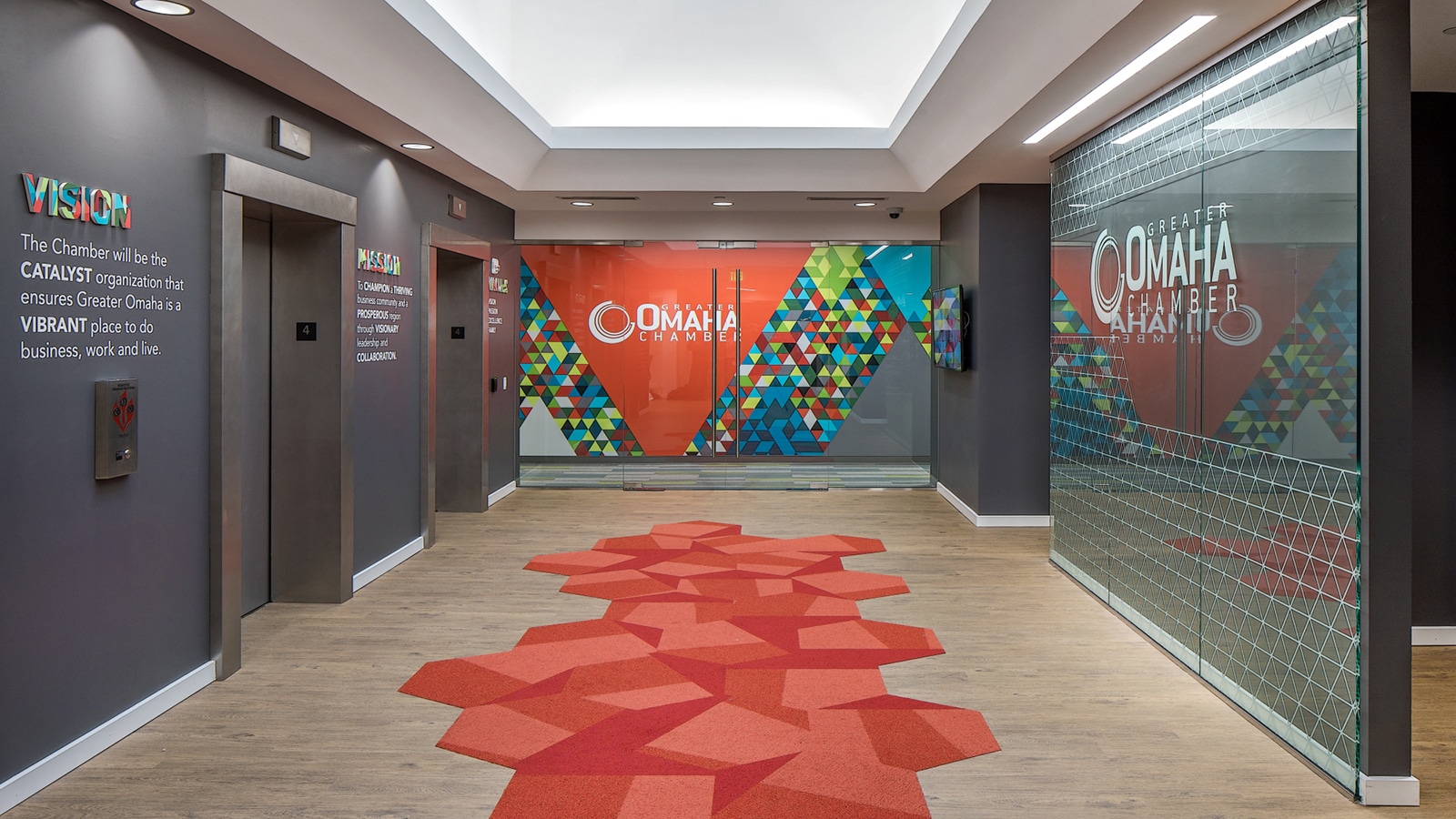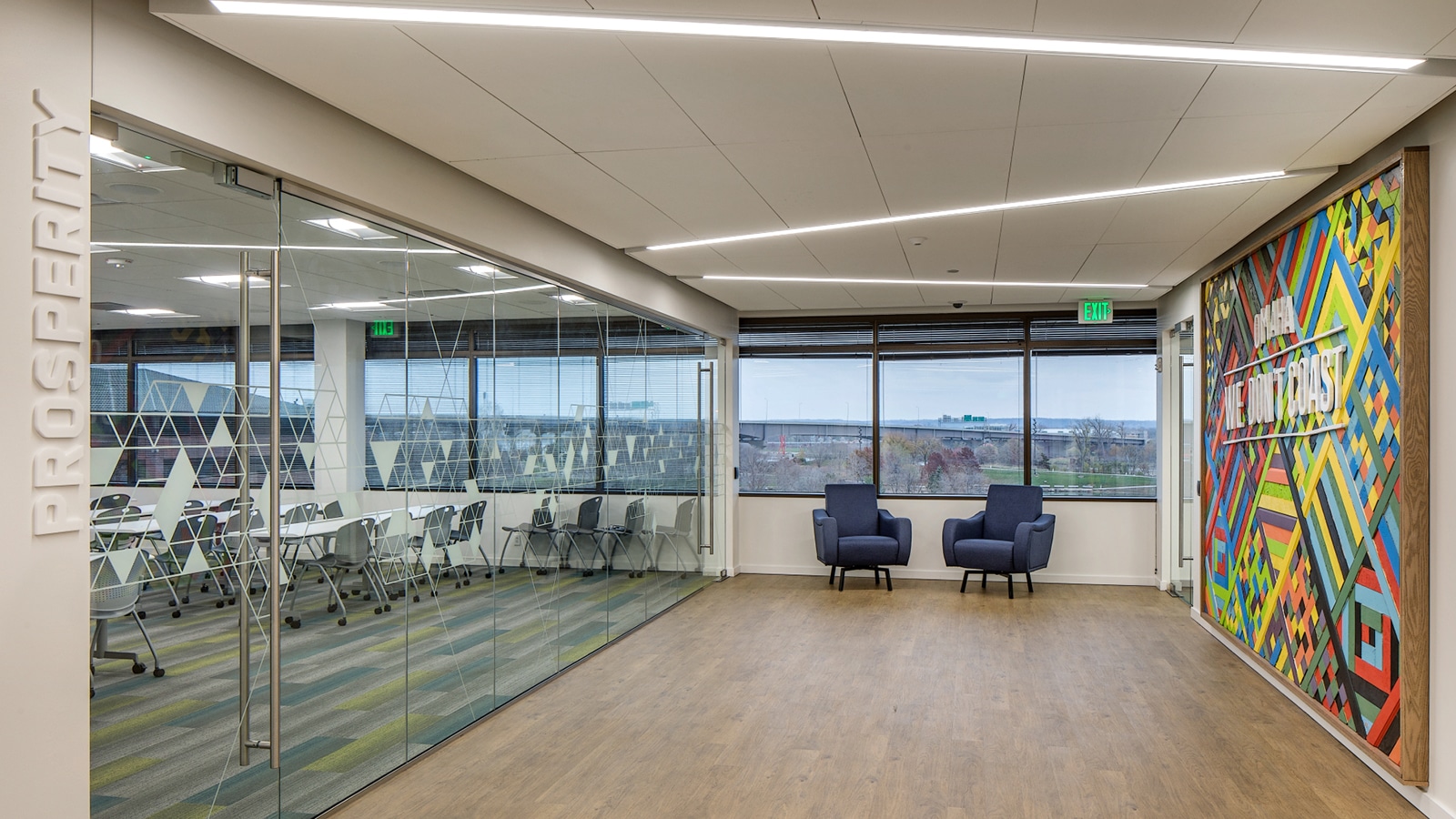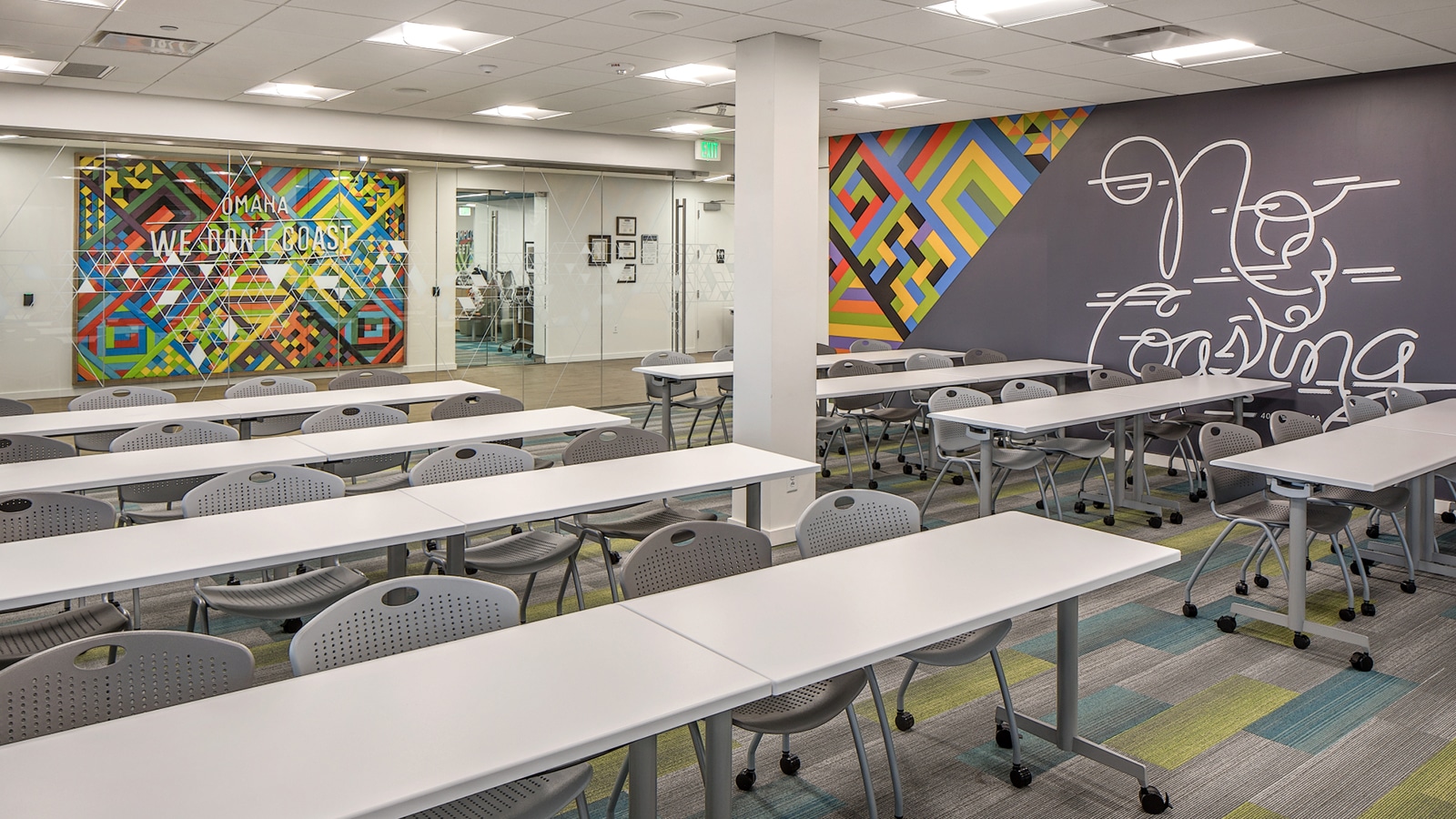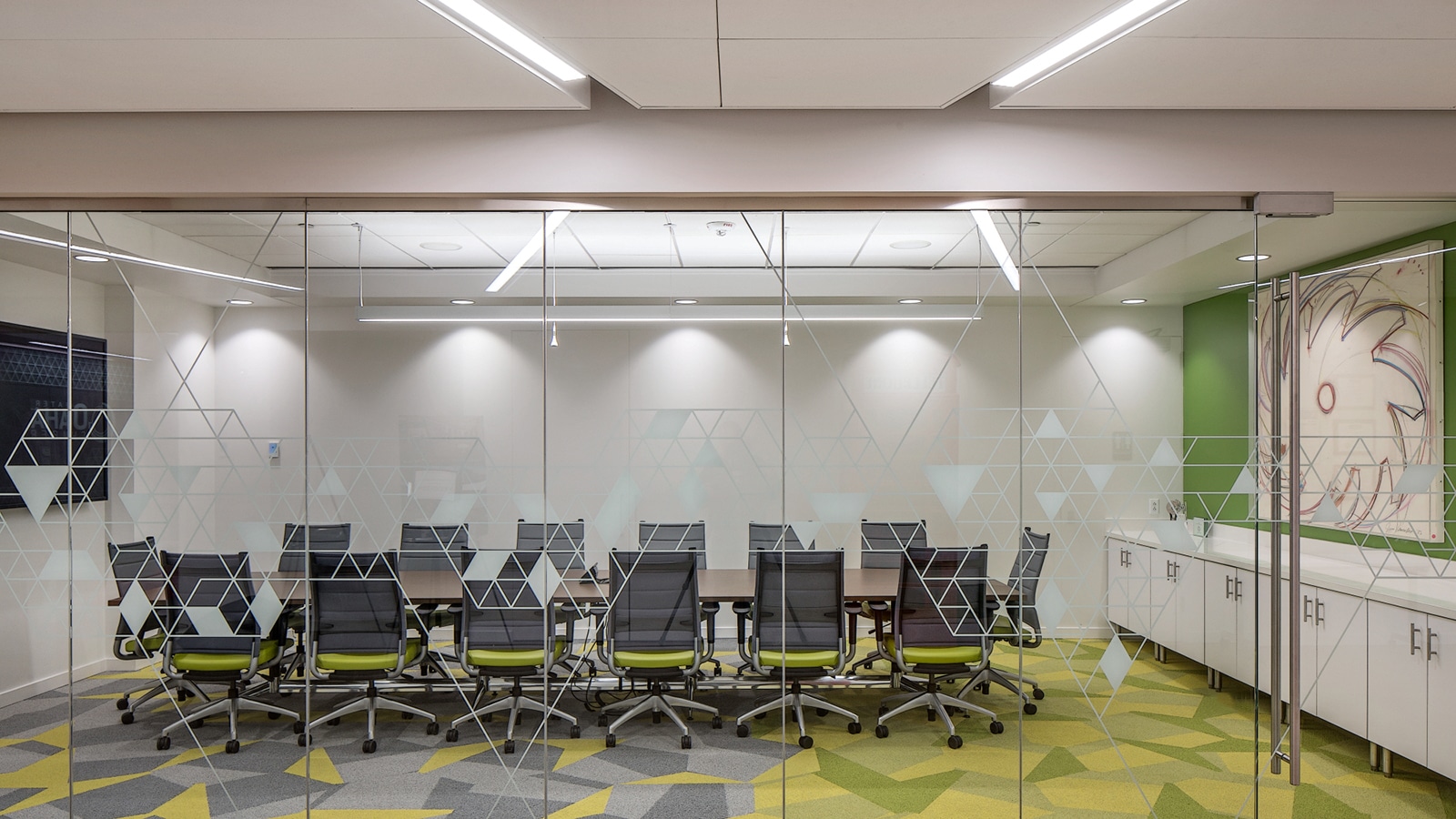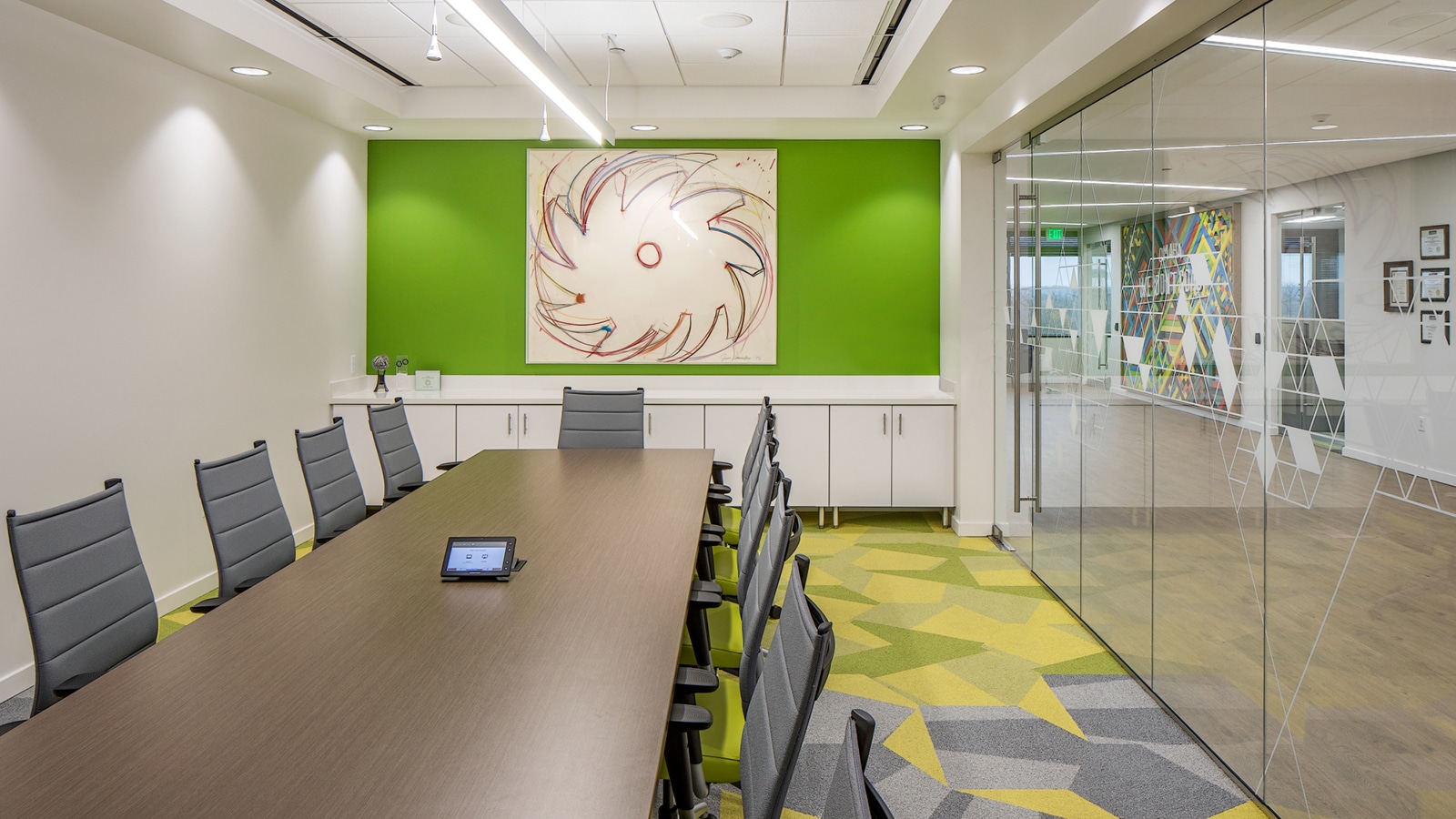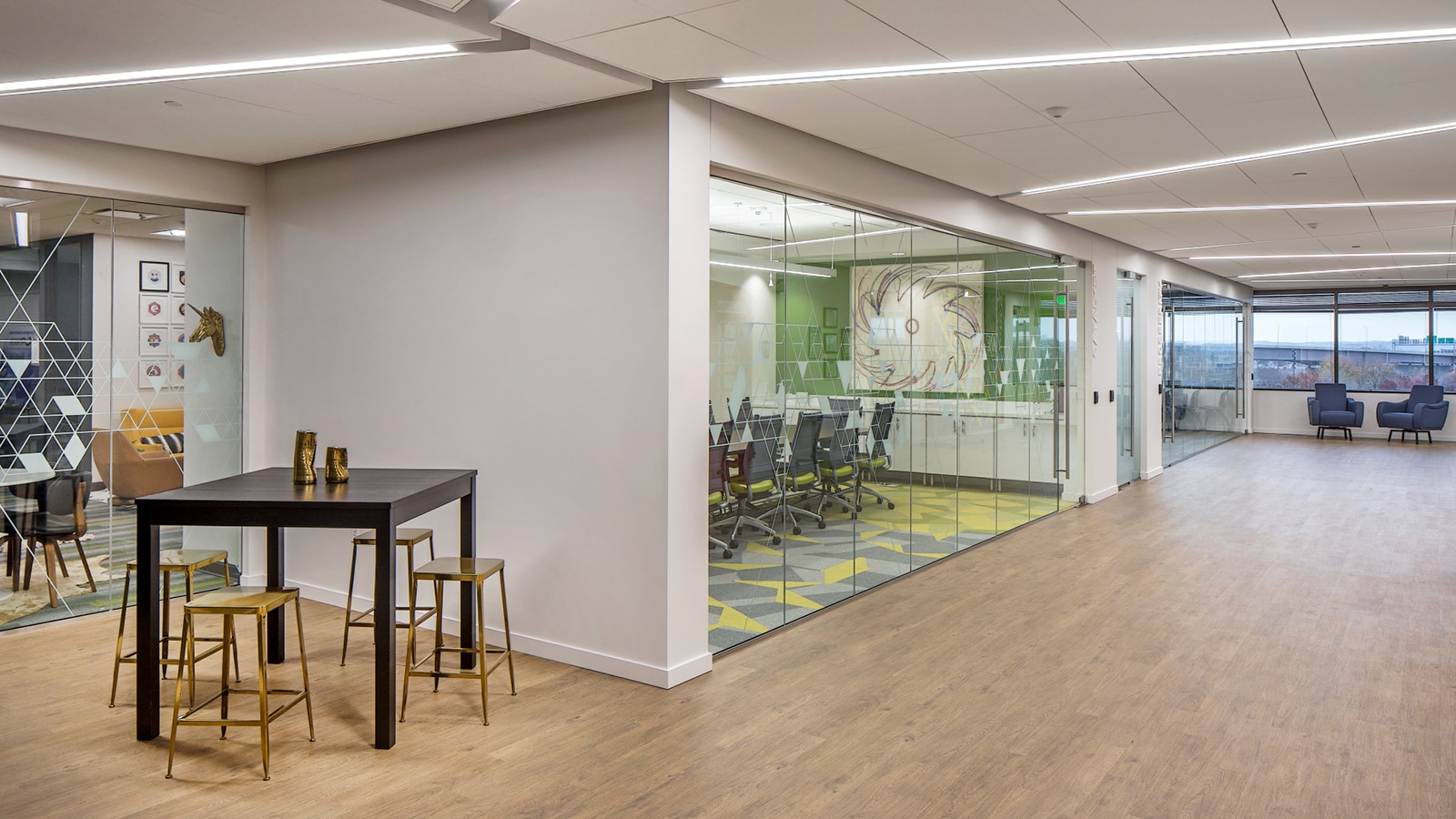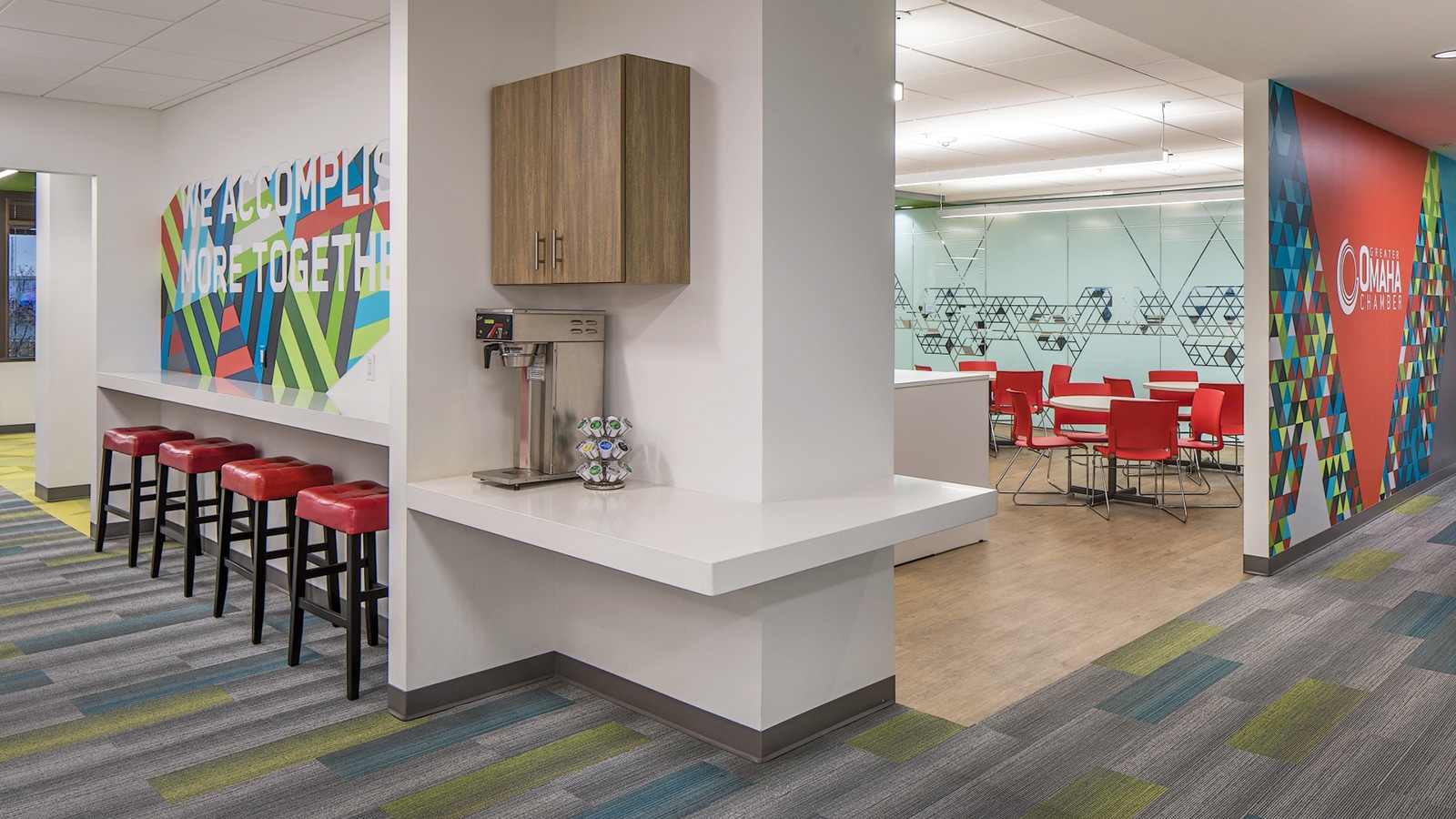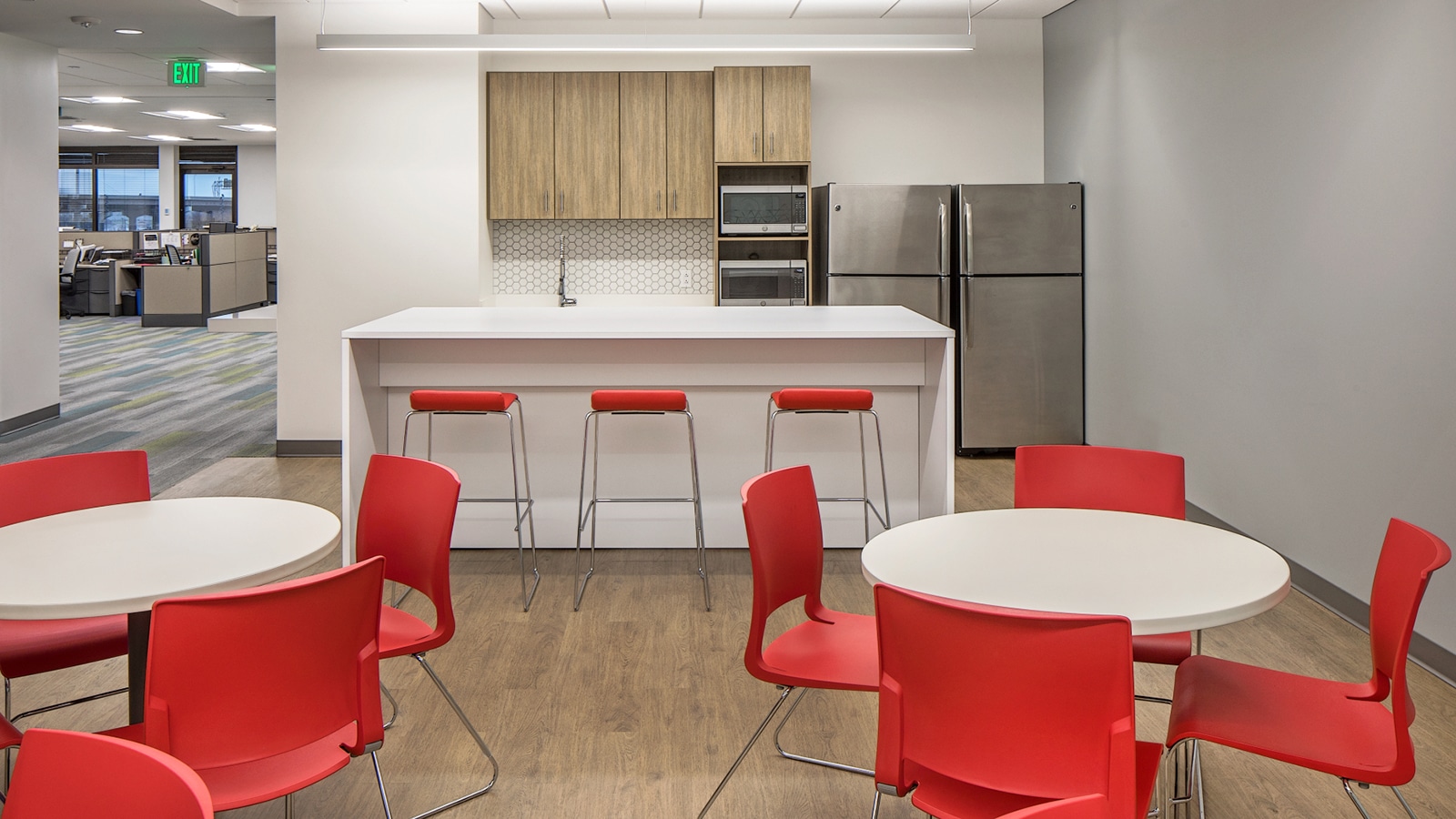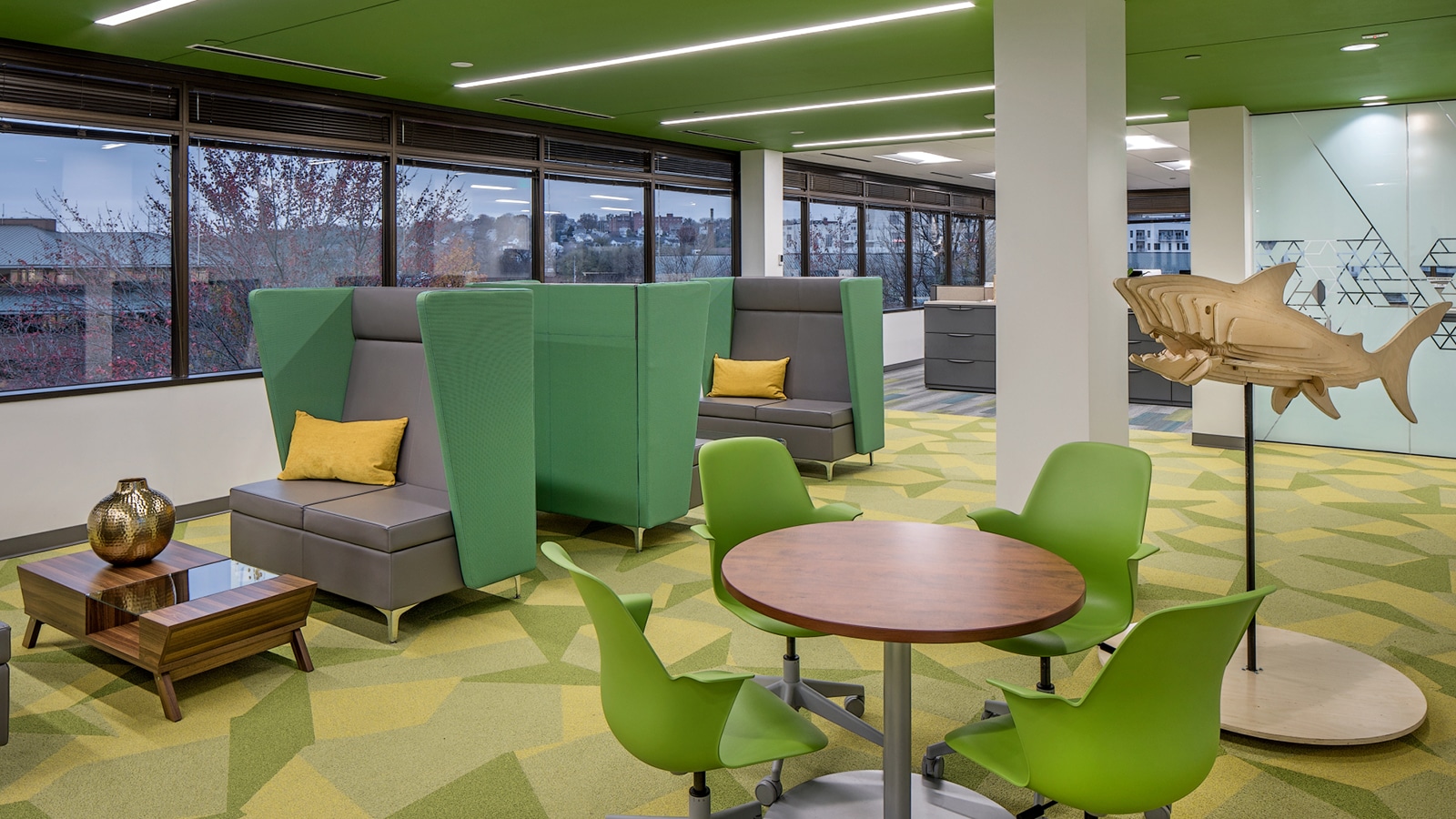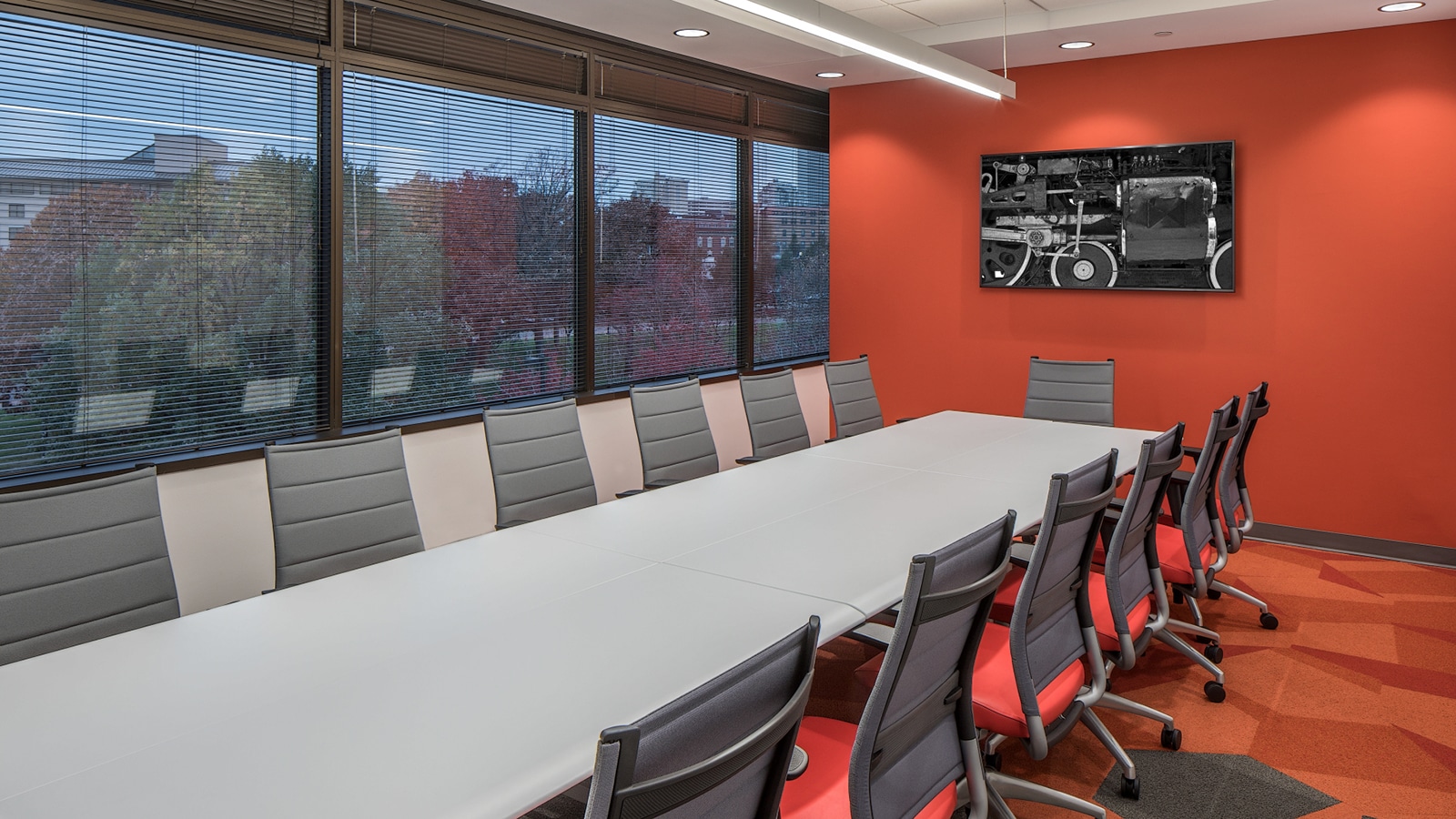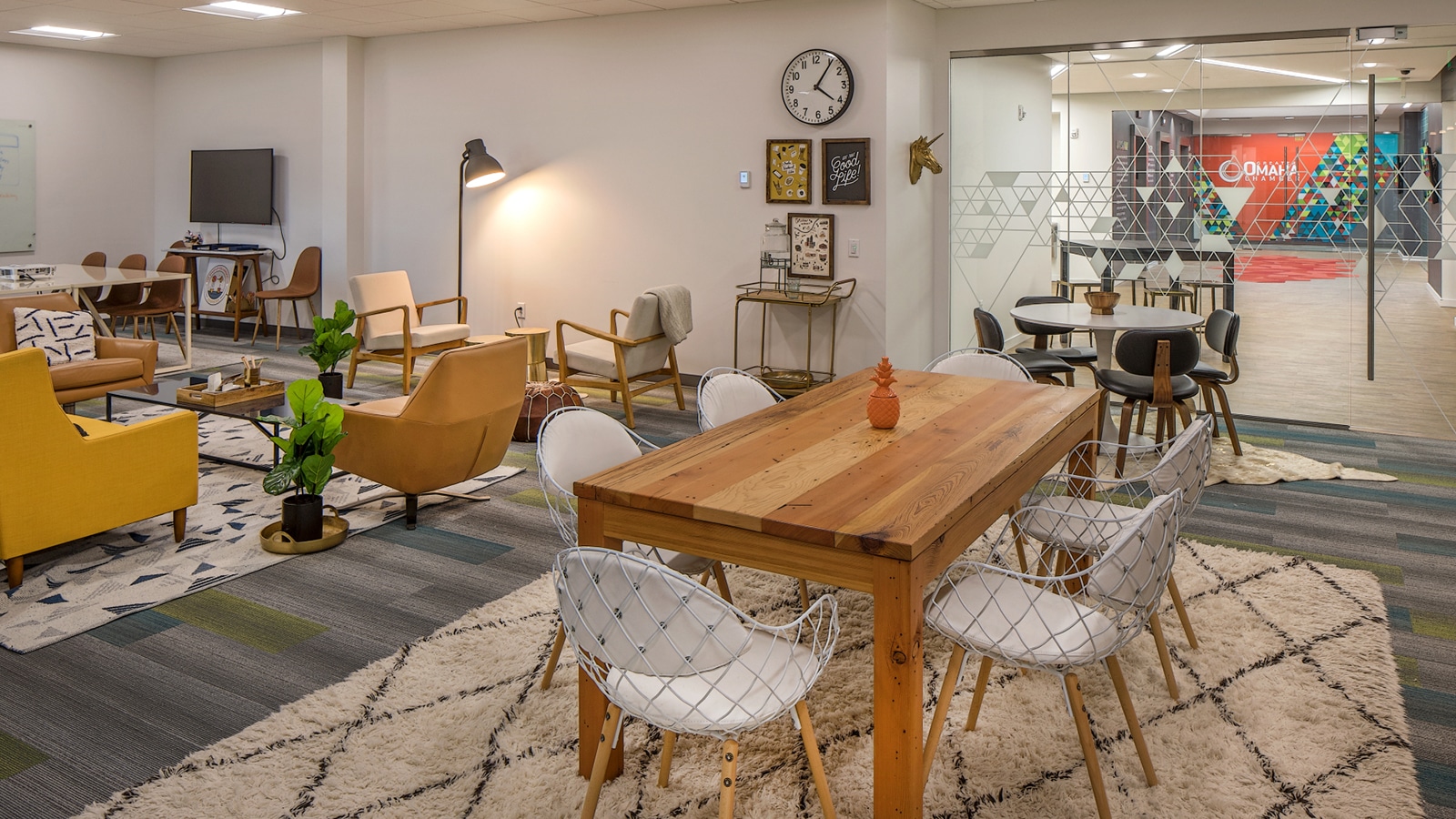 AOI was proud to partner with the Greater Omaha Chamber & Startup Collaborative to provide construction services for their new home.
The Greater Omaha Chamber is the area's premier business organization representing more than 30 area communities and 3,400 firms. They are passionate about future community growth opportunities. Inspired by the potential of Omaha and the people who call it home, they do more than live in the community, they imagine what it could be and push it to greatness, harnessing vision, expertise, and the power of 'we' to raise the quality of life.
The Chamber's move to the Conagra campus allowed them to expand their footprint and enlarge their Startup Collaborative – an incubator for Omaha's entrepreneurs. The project consisted of demolition and complete build-back of new customized office space including; ceilings with modern lighting, customized flooring, storefront glass, walls, plumbing, electrical, mechanical, graphics, and high-end designer finishes.
Having outgrown their previous space, the chamber wanted their next home to reflect a specific vision (strategic), goals (tactical), and imperatives (operational). Creating a showpiece build-out that could help the chamber accomplish those objectives as well as continue to ensure that Greater Omaha remains a vibrant place to do business, work and live was imperative. AOI worked in tandem with architect DLR Group in the construction of the 22,900 SF tenant renovation of the 4th floor of Conagra's Building 5. Completing the fast-paced work during the building's live occupancy, our scope involved making the clients' original storyboard of wants and needs for its new office spring to life. The end result unveils a bright and colorful general office space as well as a separate collaborative enterprise space rentable by 11 different start-ups. Providing a multitude of formal/informal meeting spaces, the new headquarters showcases forward-thinking innovation, features a design that aligns with the Chamber's branding and culture, is environmentally conscious, and encourages family-friendly engagement throughout.