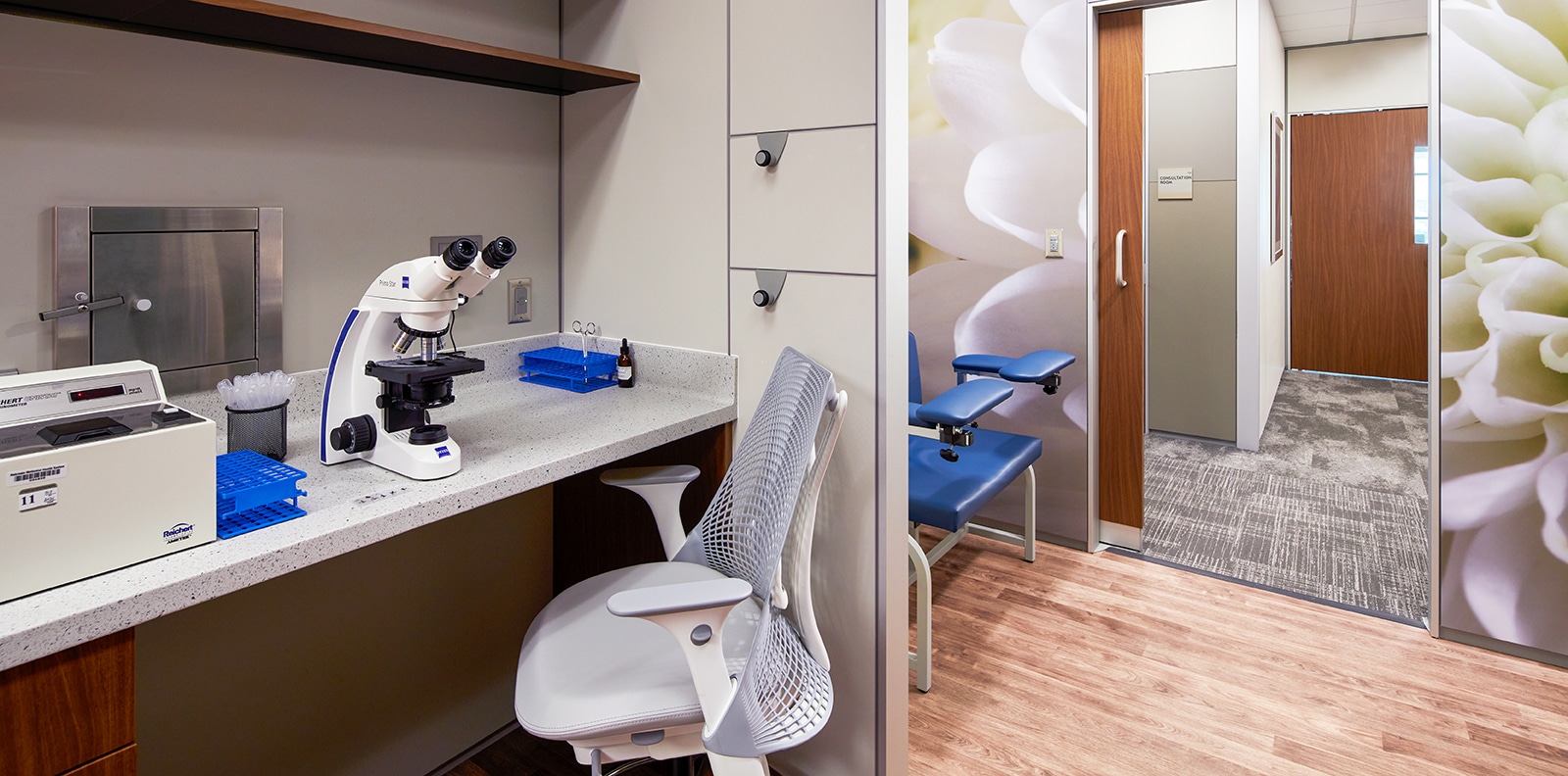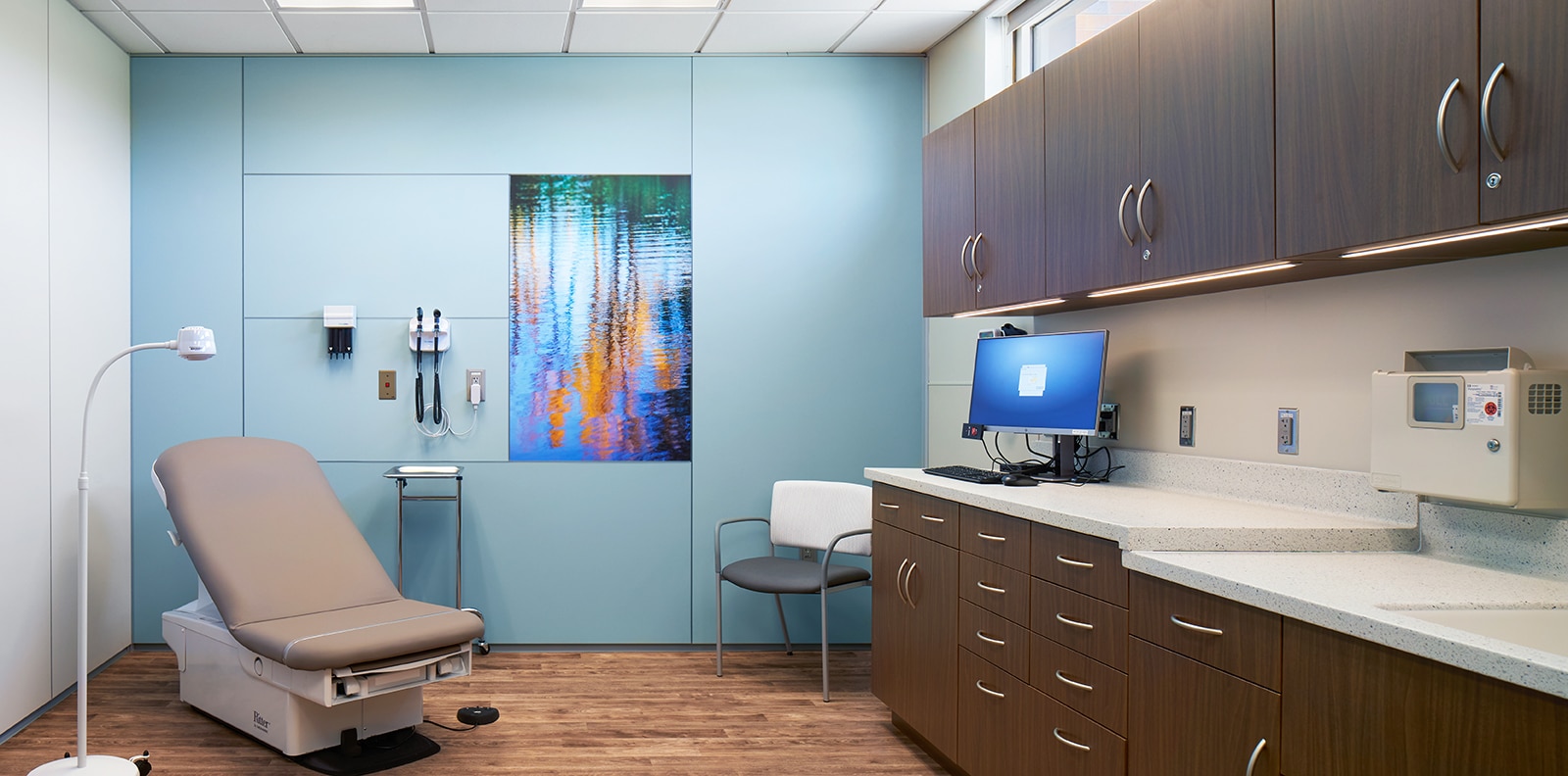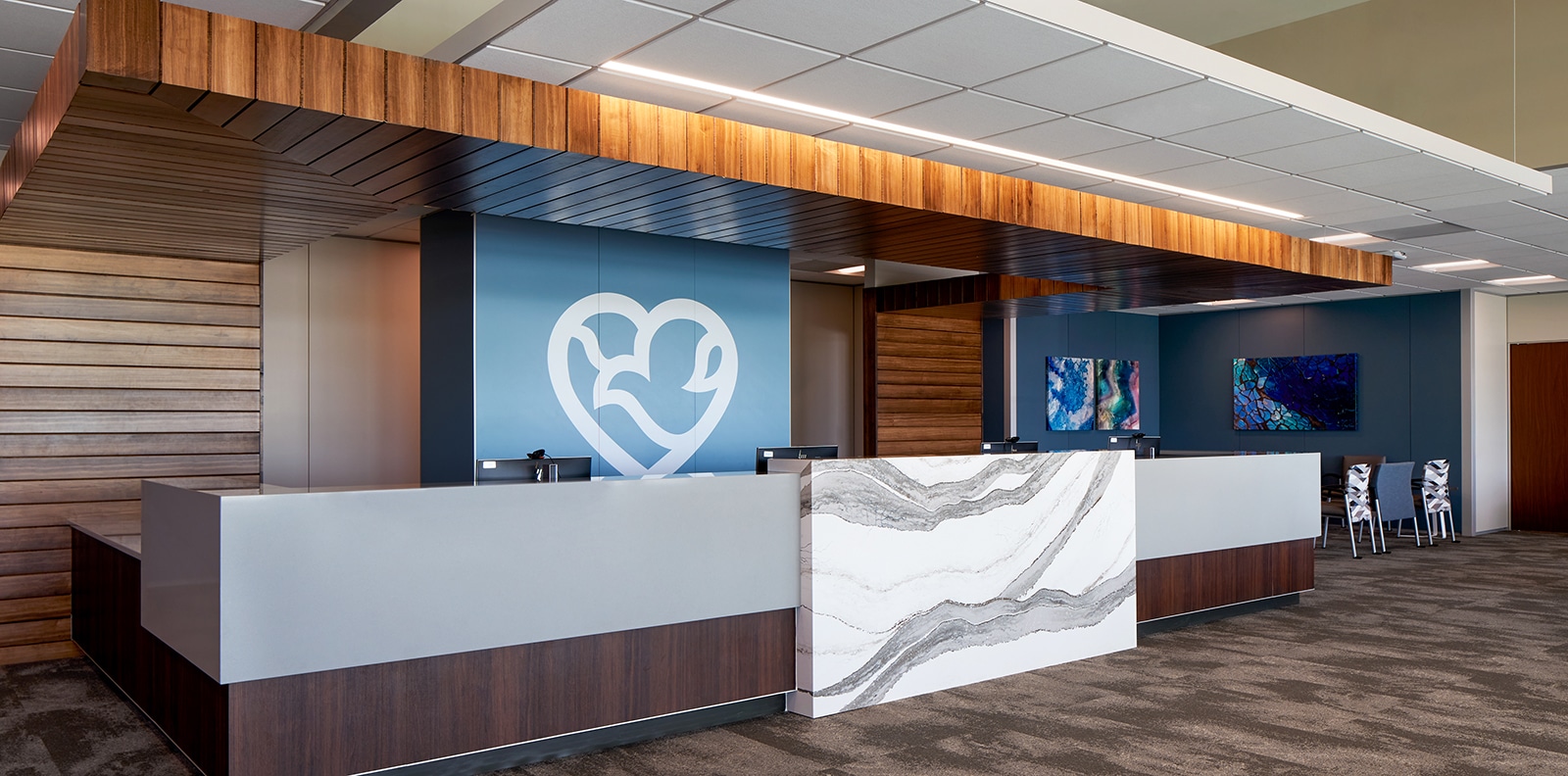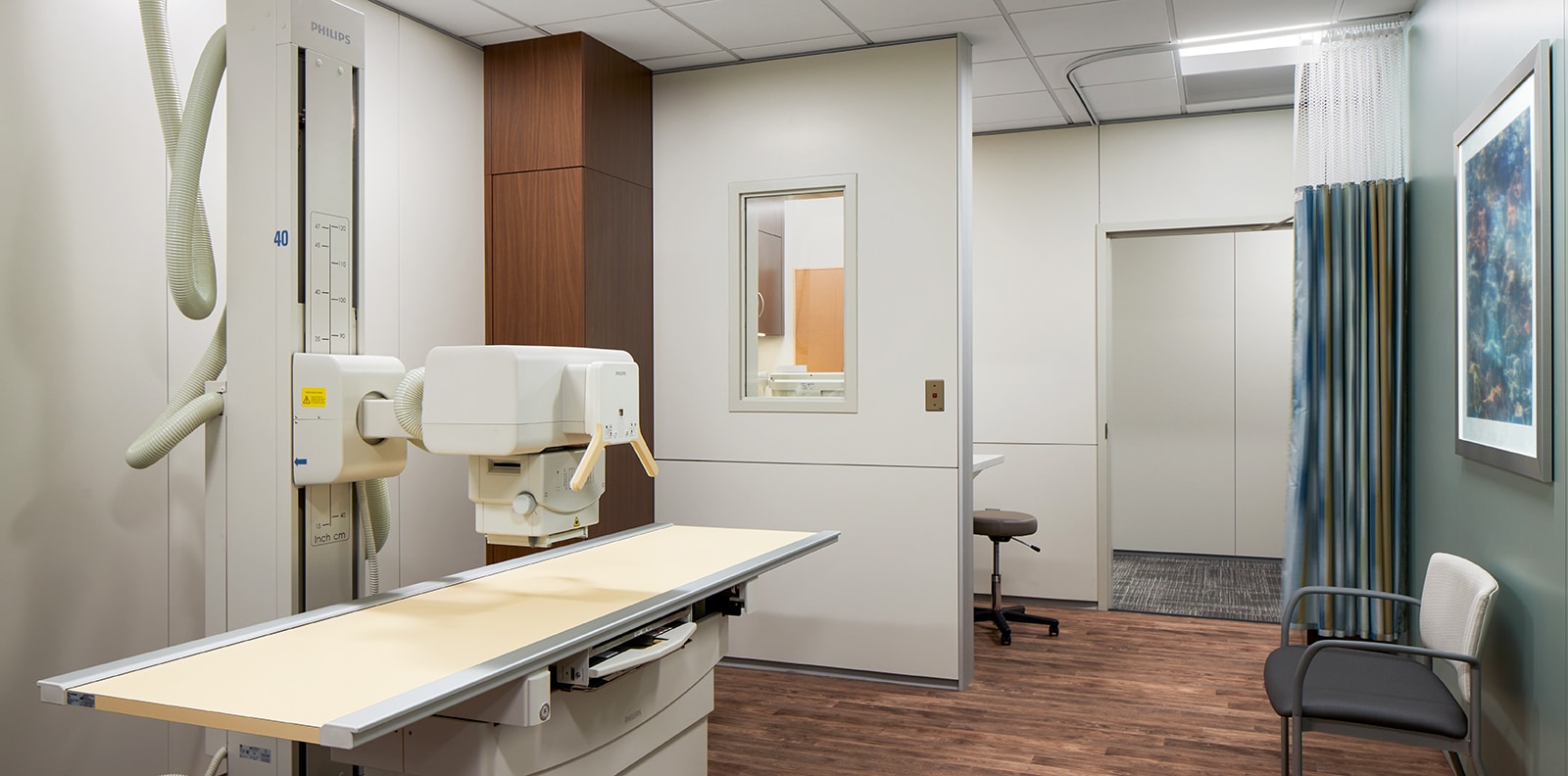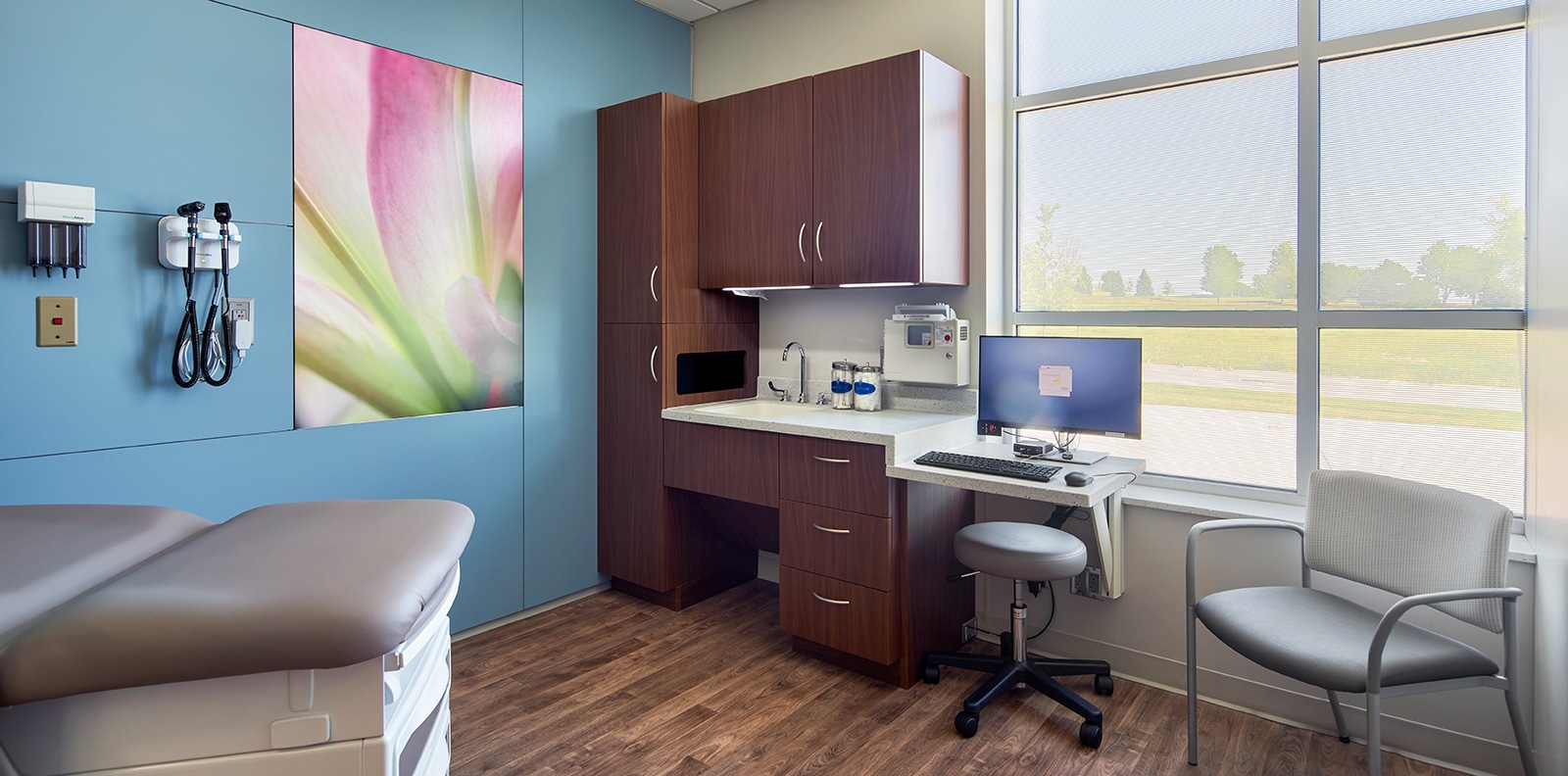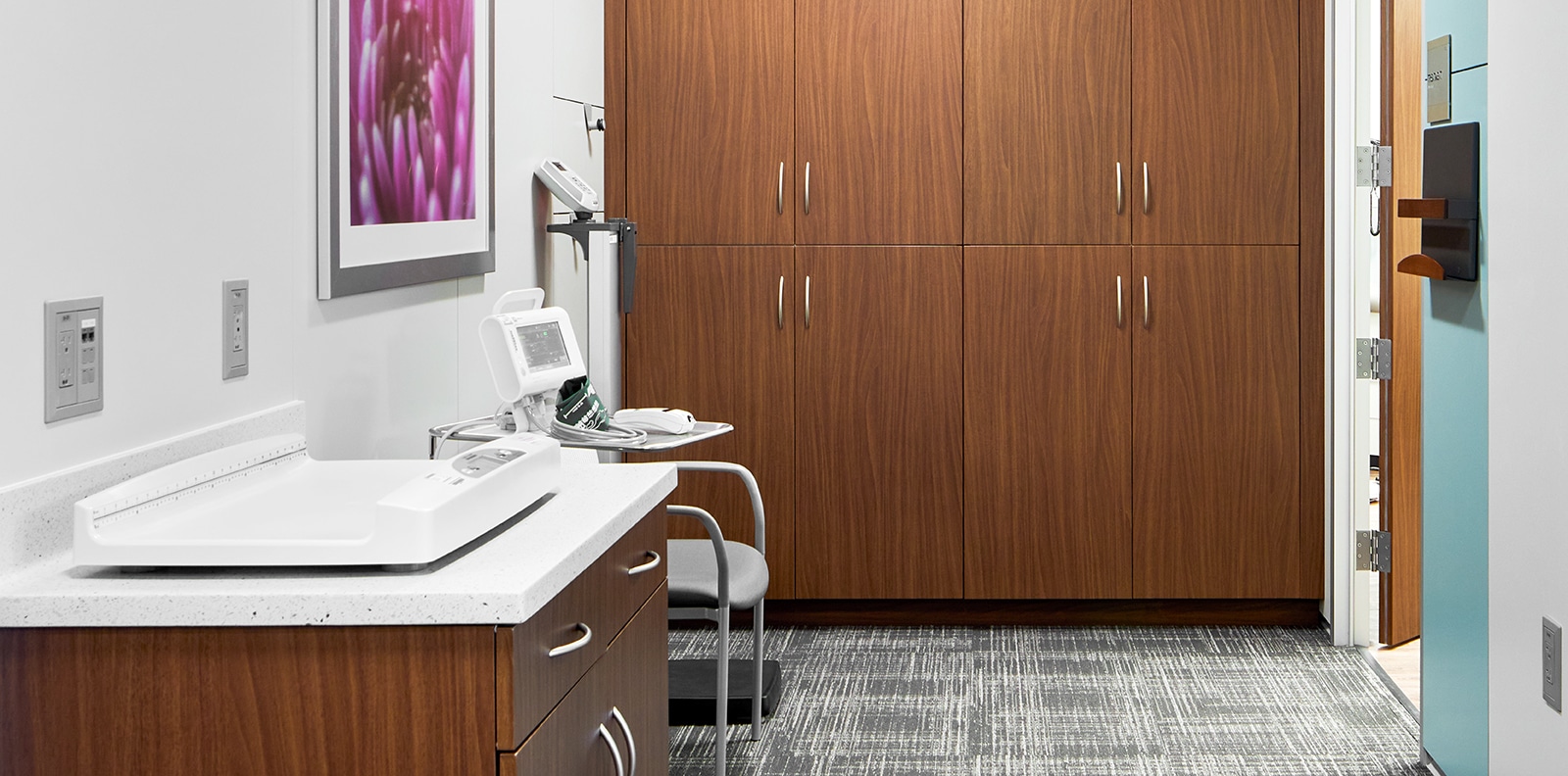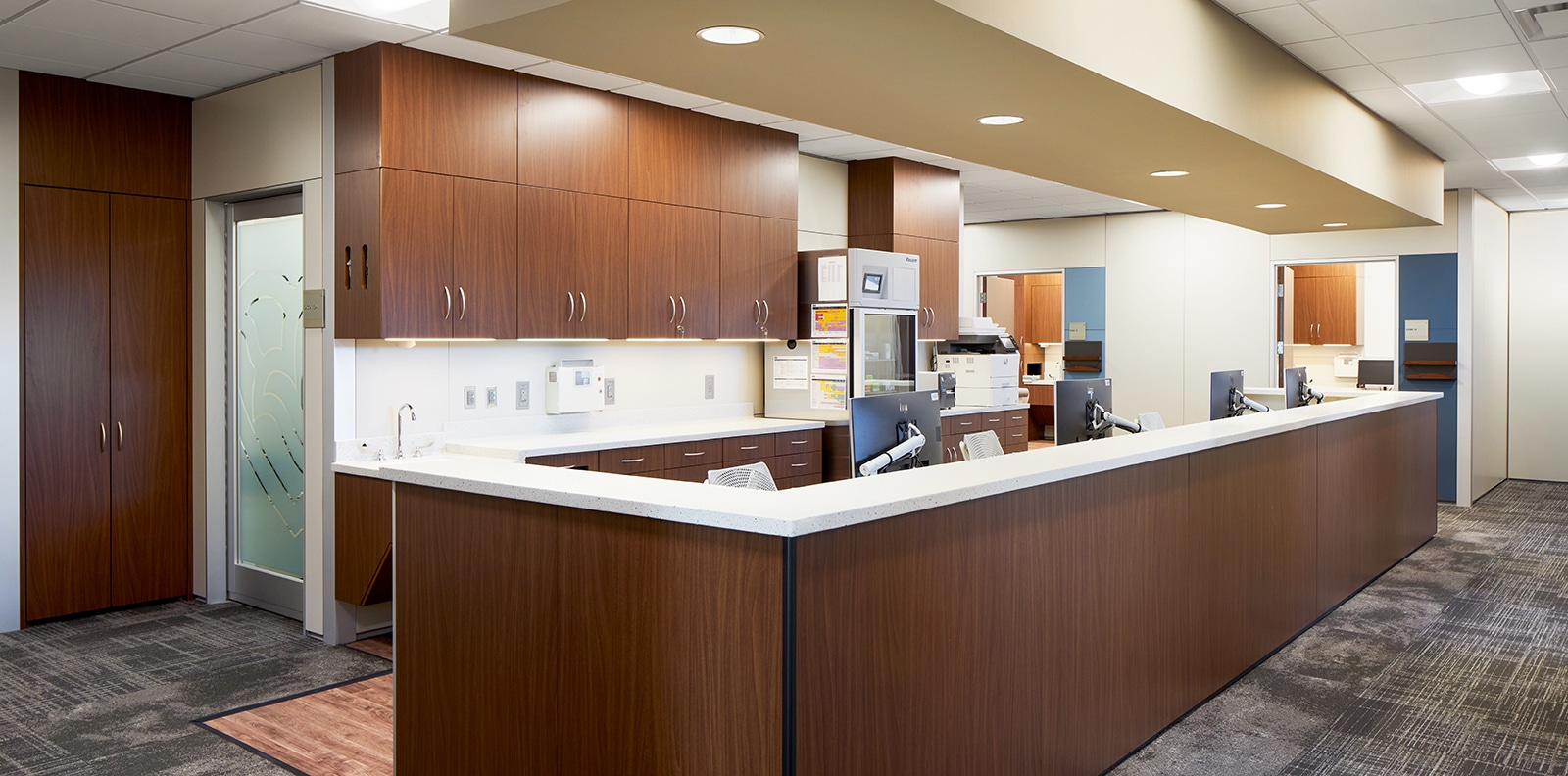 New 16,120 SF Methodist Clinic incorporates the latest solutions in healthcare building and design standards.
Working together with AOI's MillerKnoll furniture and prefabricated construction (DIRTT®) groups created a unified, resilient healthcare clinic with a relaxing, contemporary aesthetic that patients would associate with the quality of the Methodist health system.
The prefabricated construction and layout of the space was centralized around two nursing units with twenty patient exam rooms, treatment rooms, a lab, an X-ray room, consult rooms and offices. The design supported collaboration and efficient workflow to provide care in one convenient state-of-the-art setting. Using AOI's prefabricated construction solutions allowed the space to be adaptable and flexible for future growth of the clinic. The DIRTT Walls incorporated pops of vibrant colors, calming textures and biophilic imagery to aid patients healing while creating a beautiful workplace for the healthcare providers. The MillerKnoll healthcare furnishings selected for the patient waiting room and check-in area created the final touch needed by providing a safe, soothing, calming atmosphere for staff, patients, and guests to enjoy from the moment they walk through the front doors.