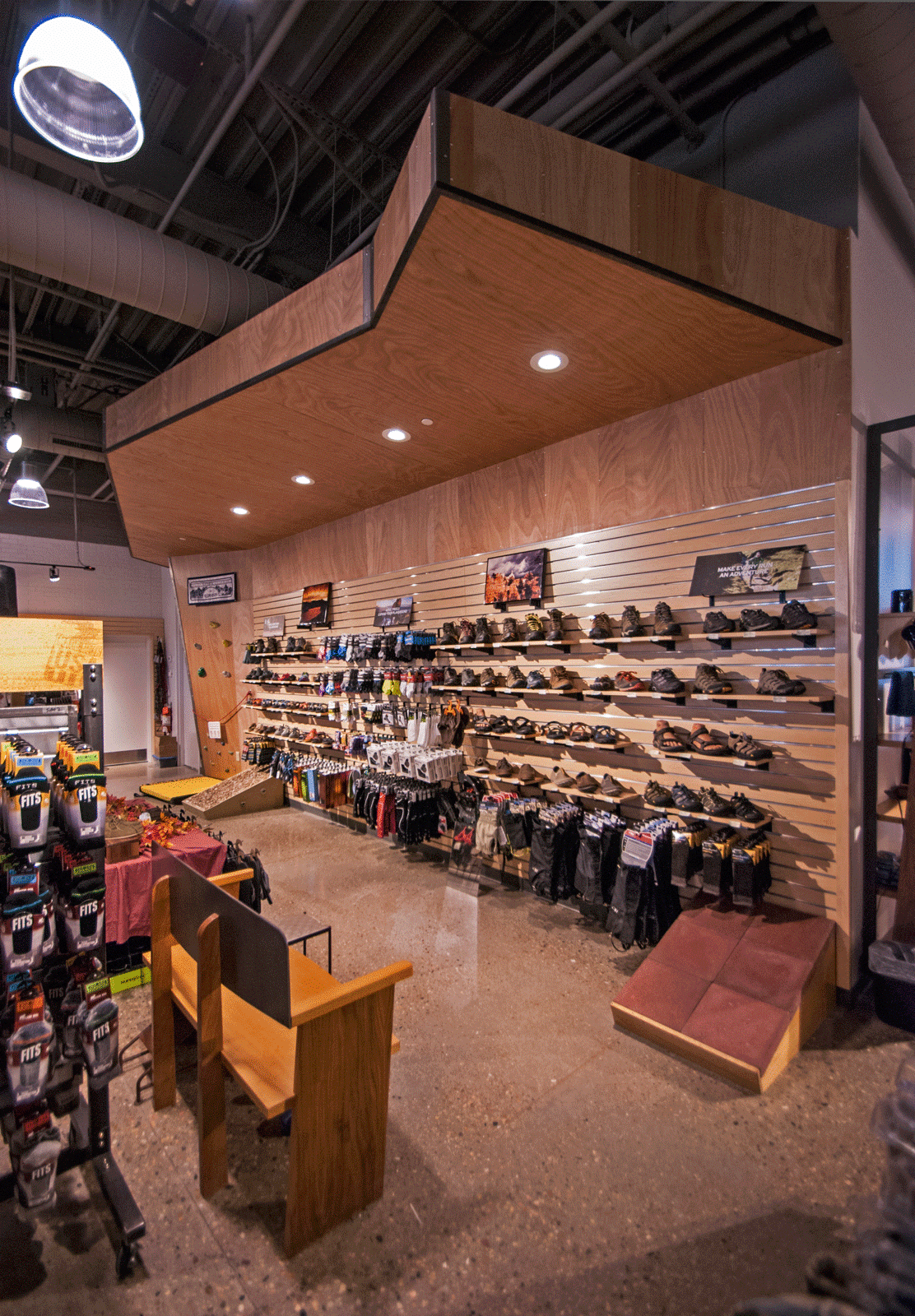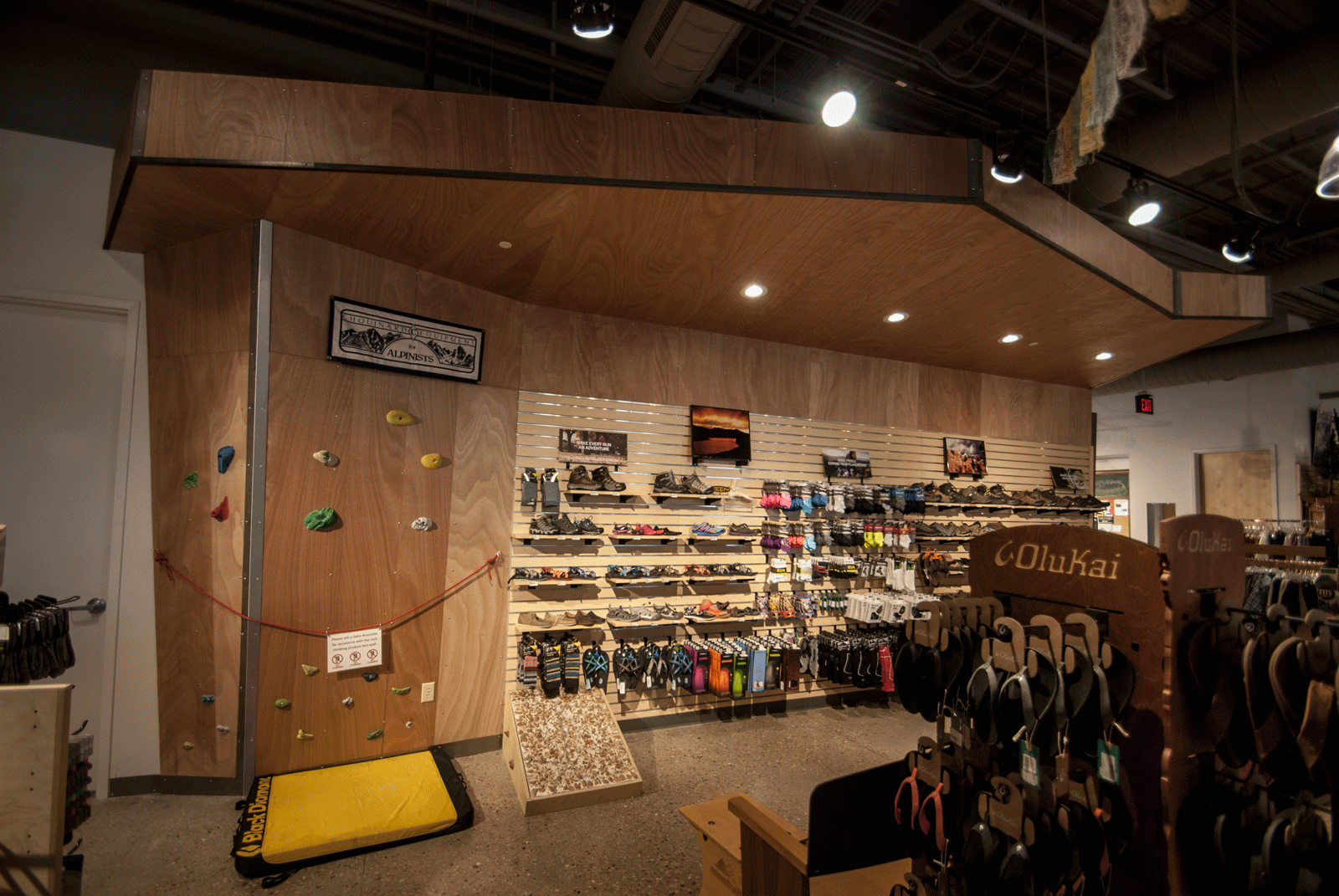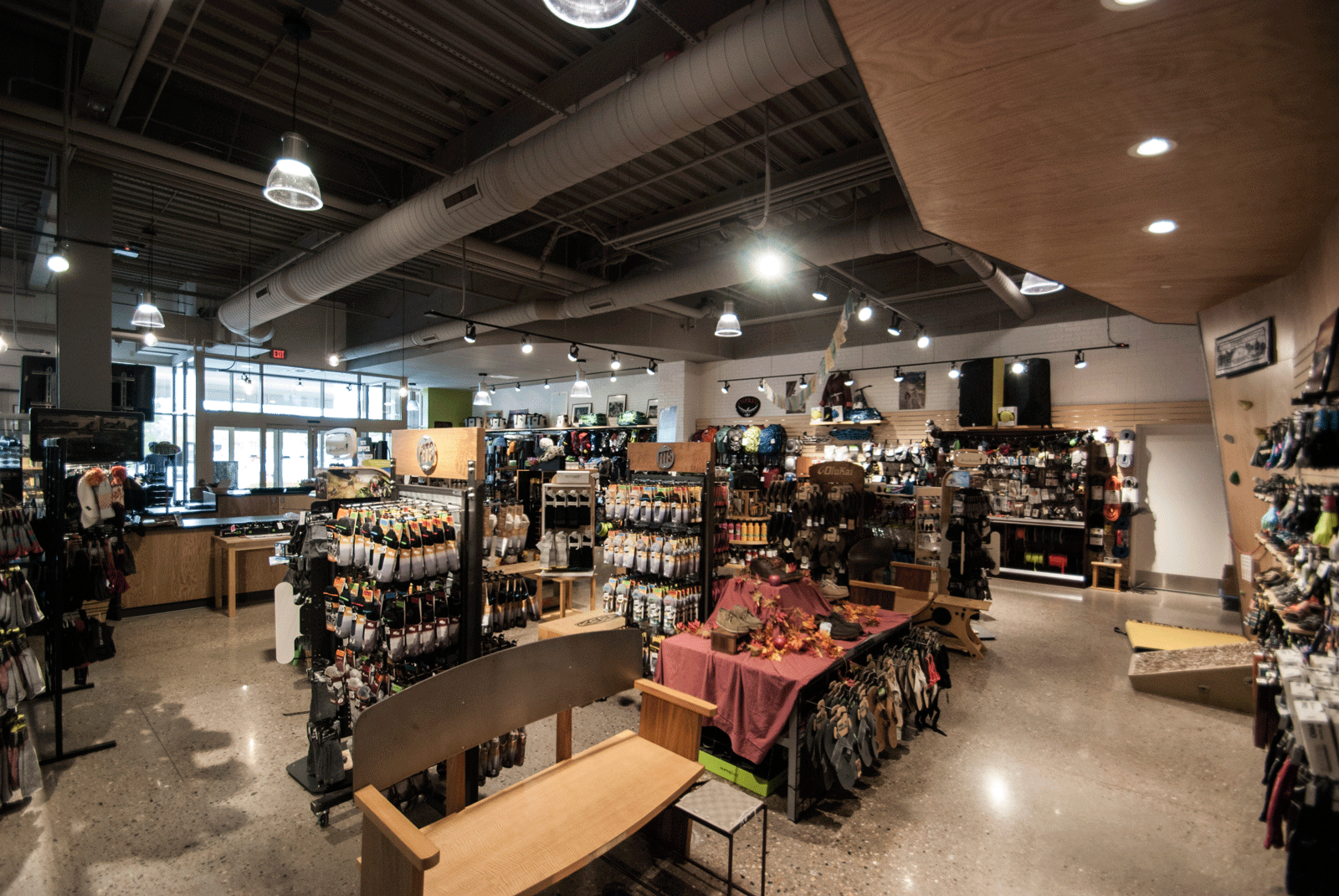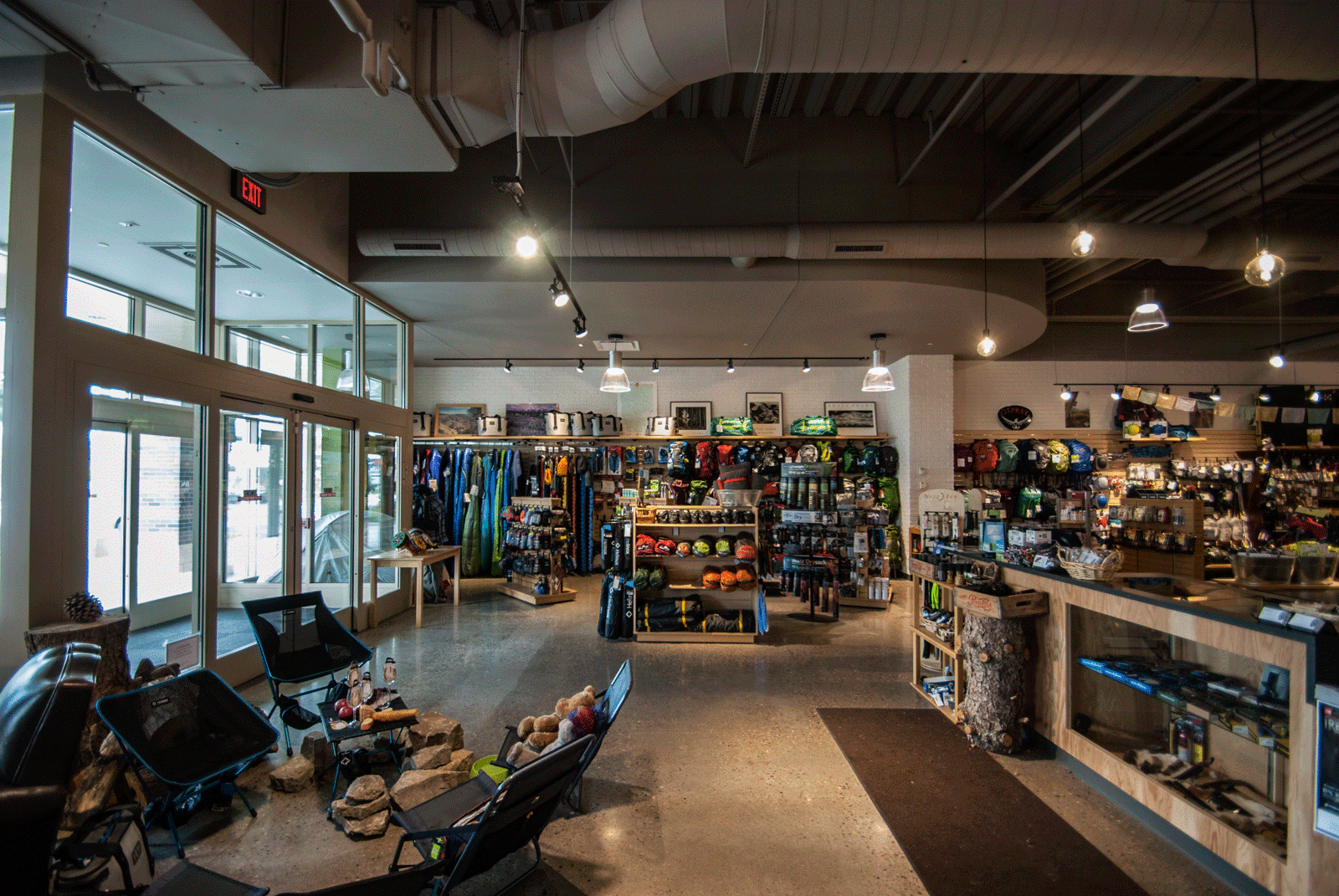 Backwoods is a national retailer of outdoor apparel, gear, and adventure trips. When Backwoods Omaha decided to move their existing location to a higher-profile storefront in the center of town, AOI worked with the client, landlord, and architect on a budget to transform a former grocery store.
AOI partnered on value engineering, creatively re-purposing their existing items and fixtures. The scope of work included demolition of the existing grocery, in addition to the new construction. AOI even relocated the merchandise from the former site.
The Backwoods job site was located under commercial offices and has a shared rear entrance with a restaurant. The proximity to the occupied spaces, along with the high-traffic pedestrian area, were challenges that AOI overcame during the construction process.
The featured plywood rock climbing wall, intended for climbers to test their shoes, was an engineering challenge of its own. Other unique features included custom display millwork and slat wall anchored into the brick.
With AOI's expertise in bringing retailers to market, the importance of the opening date was never underestimated. Despite numerous structural inconsistencies in the space and changes in scope, AOI remained flexible and adjusted as necessary.