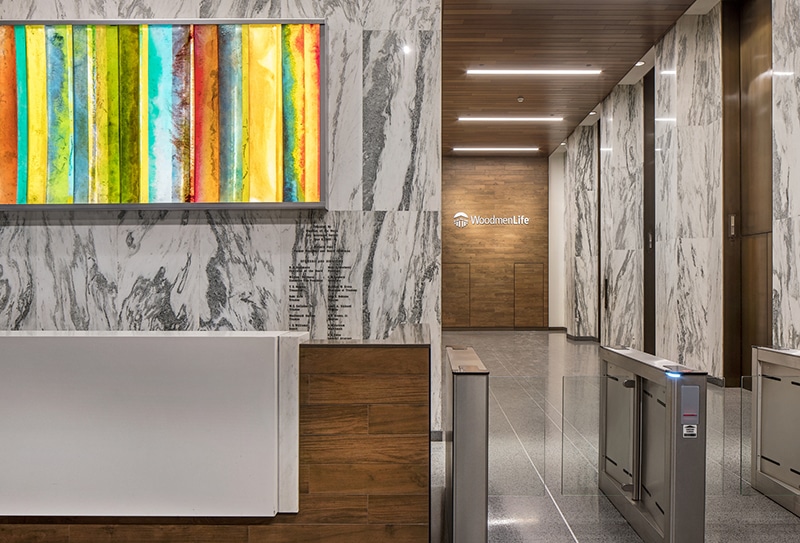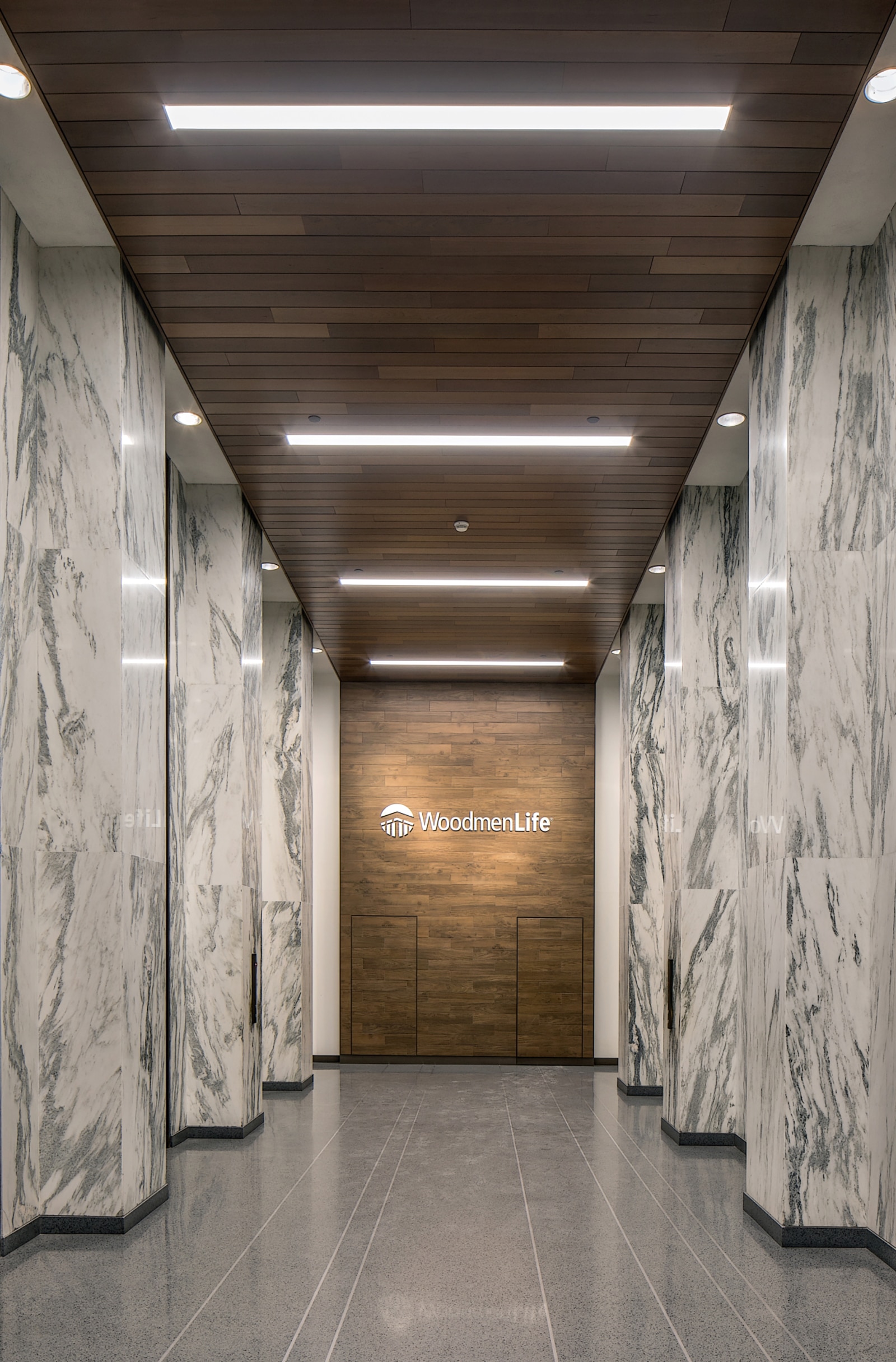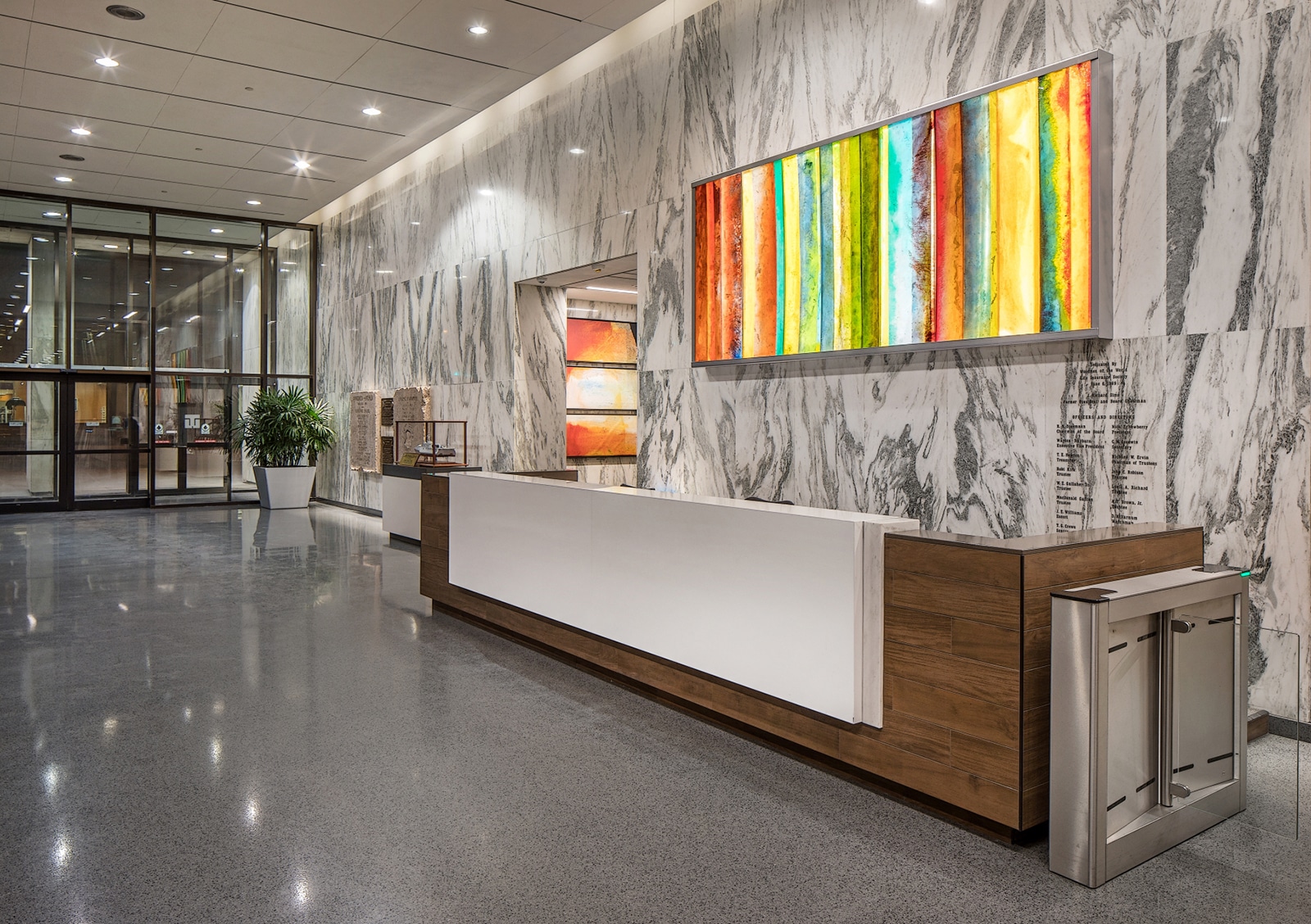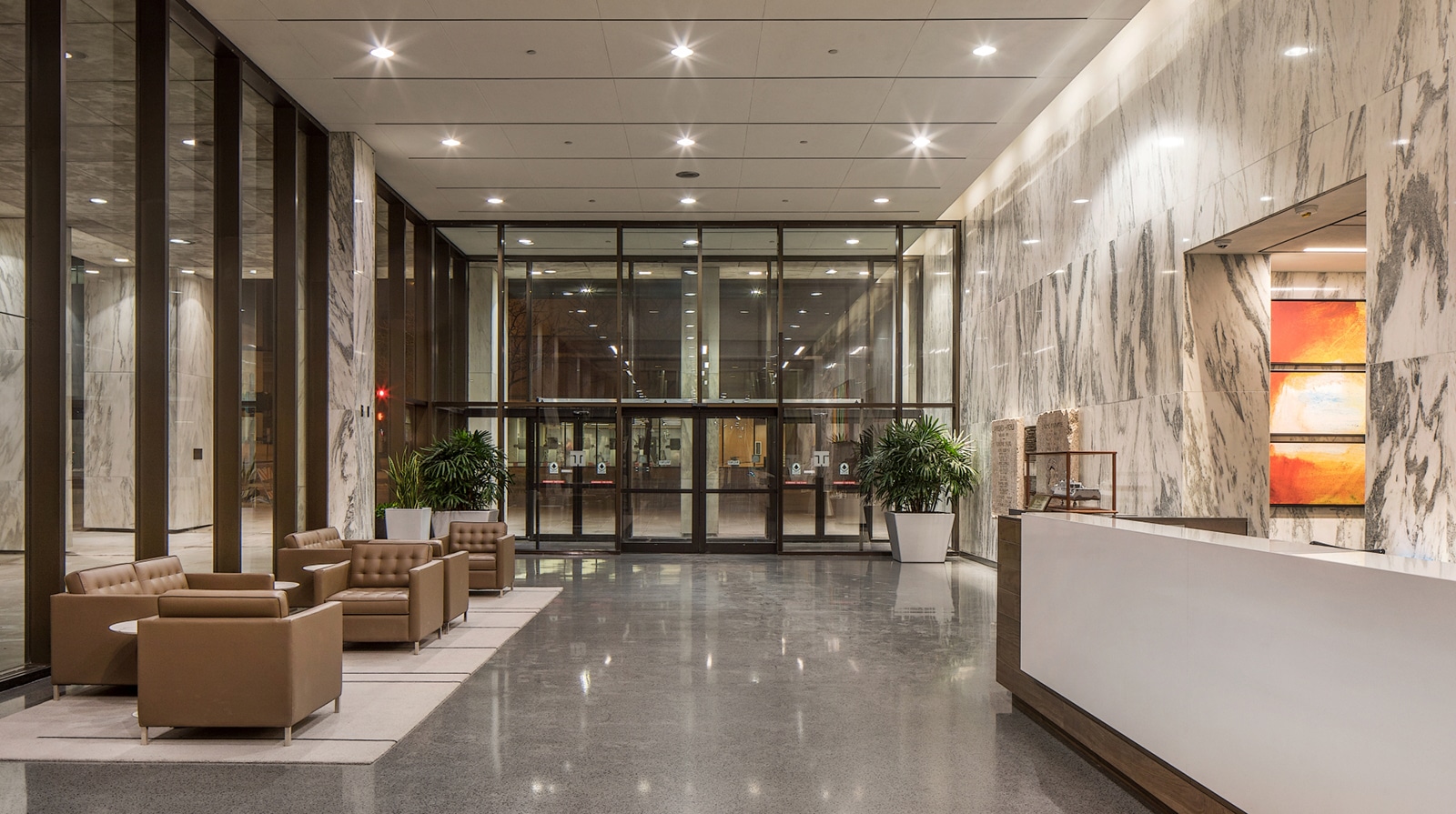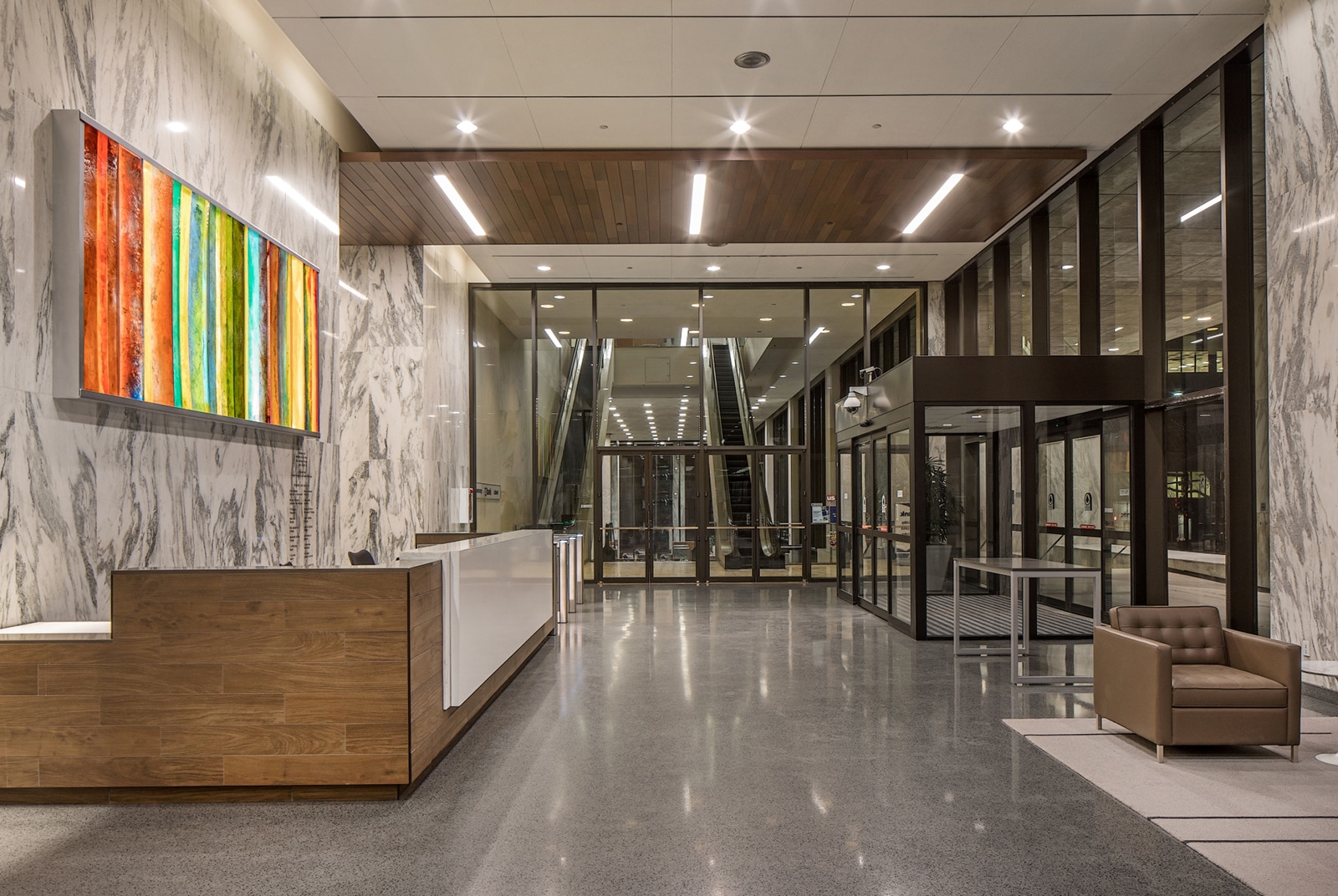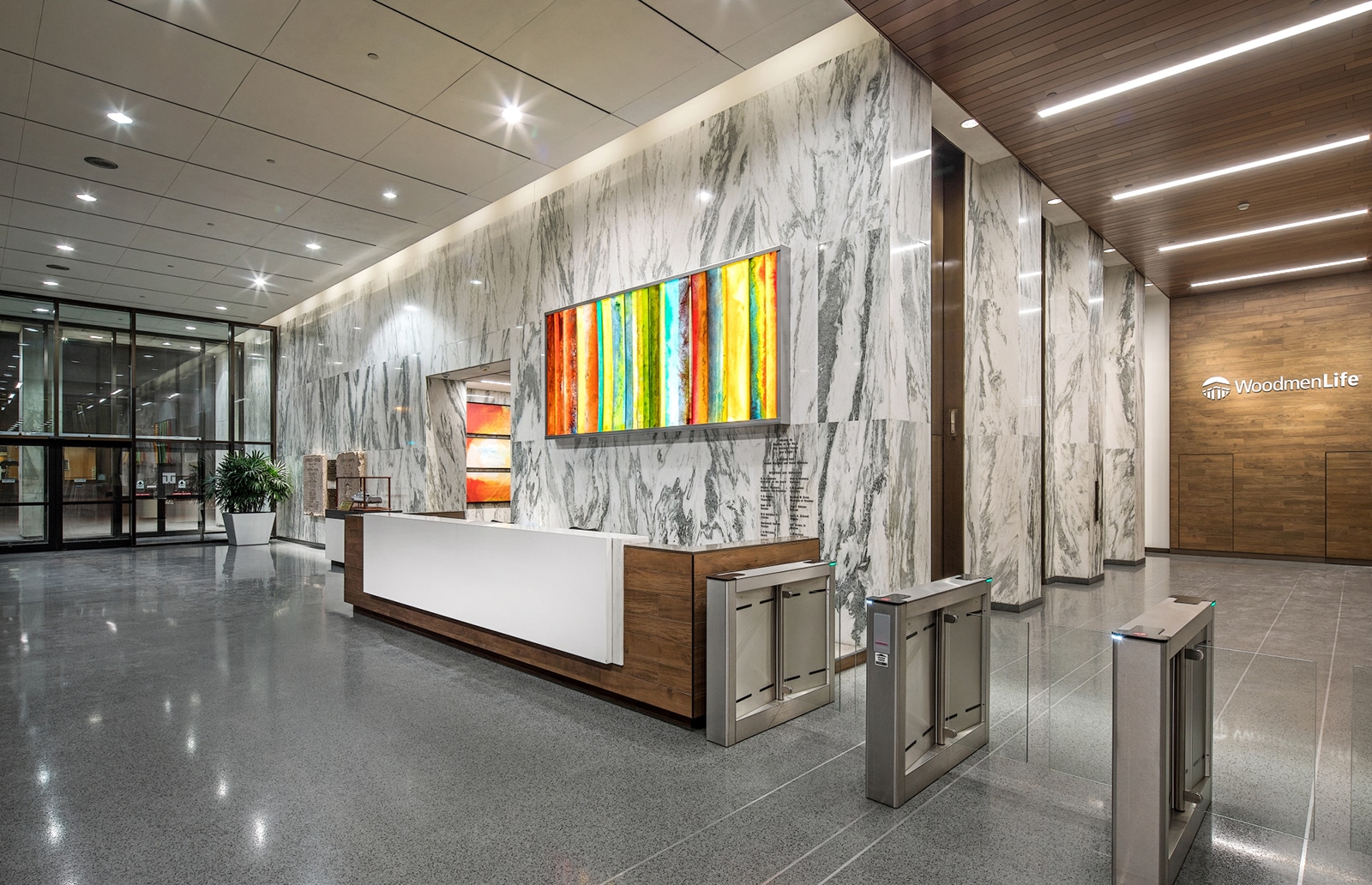 For the last 50 years, the lobby of the iconic Woodmen Life Tower in Omaha has maintained a prominent status as a central hub for hundreds of thousands of passersby. Multiple companies, including Woodmen Life itself, call the Tower home.
When AOI was tapped to refresh and modernize the 30-story building's entryway during ongoing occupancy, the life/safety precautions regarding the public were magnified infinitely.
On any given work day, more than 3,000 people pass through the 24/7 lobby, sometimes multiple times — the majority of which are on their way to/from work and lunch. Our challenge was to maintain the flow throughout the prominent four-month-long project, keeping the public's safety at the helm.
The scope of construction work was complex and included a total refresh and modernization of the lobby, security area and entryway. Nine elevators had to remain accessible at all times, except when crews took two at a time offline for floor refurbishment. Additional work on the fast-track project included erecting temporary walk-through scaffolding and poly enclosures, temporarily relocating guards and security desk connections, constructing a new 9Wood ceiling and feature ceramic wall, installing an aluminum Invisi-frame wood door and related hardware, installing a terrazzo floor overlay and new security gates, updating the security area and installing a custom casework desk, cleaning the lobby's widely-recognized marble walls, completing relative electrical work, and maintaining a clean worksite at all times. The project also features AOI furnishings, including tables and chairs.
Fourteen subcontractors and five suppliers assisted in the seven-phase renovation effort. Although challenging and complex, Woodmen Life projects like these are widely familiar to AOI. Going from "wow" to "magnificent," the lobby transformation was completed safely, on schedule and within budget.