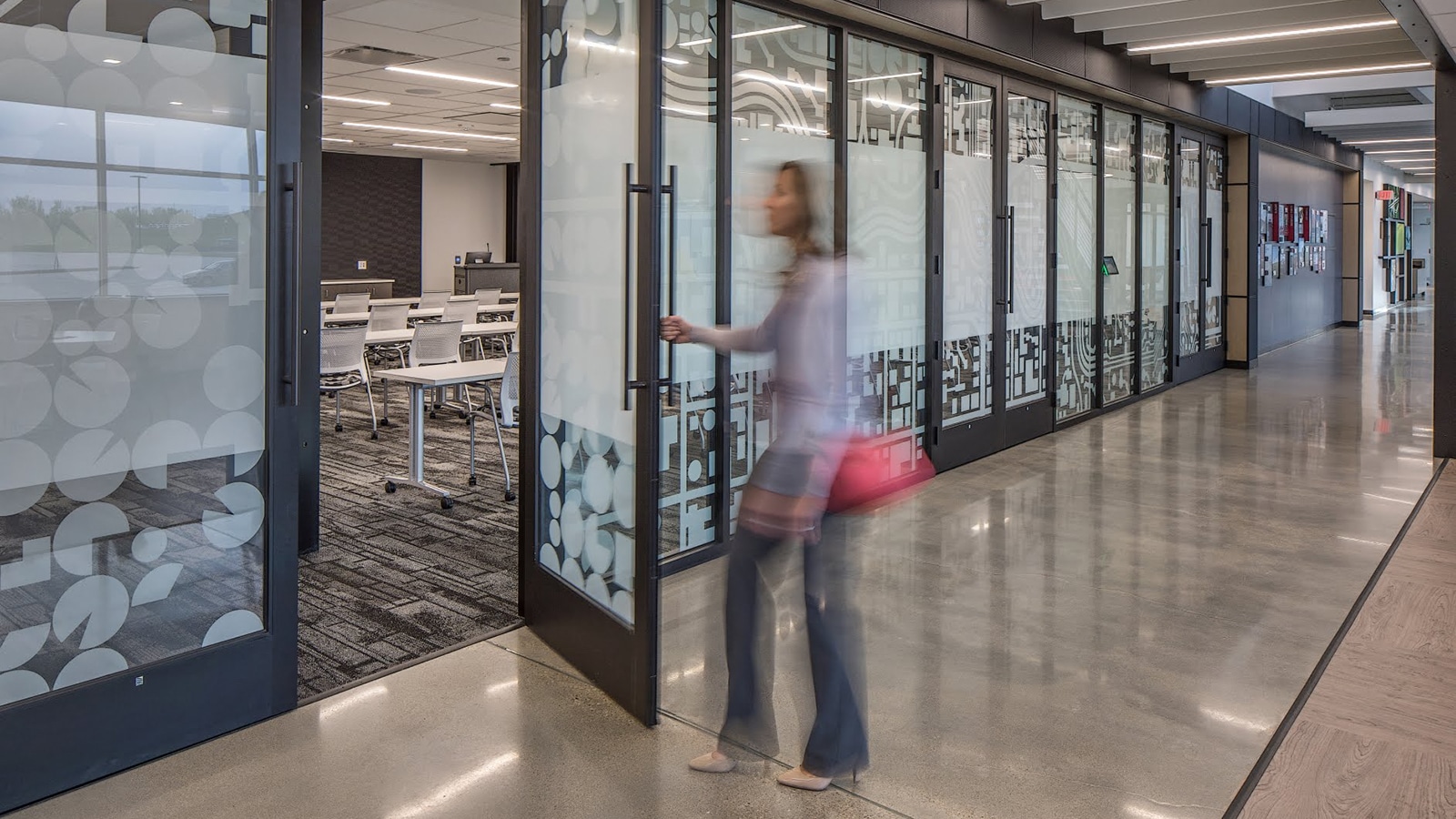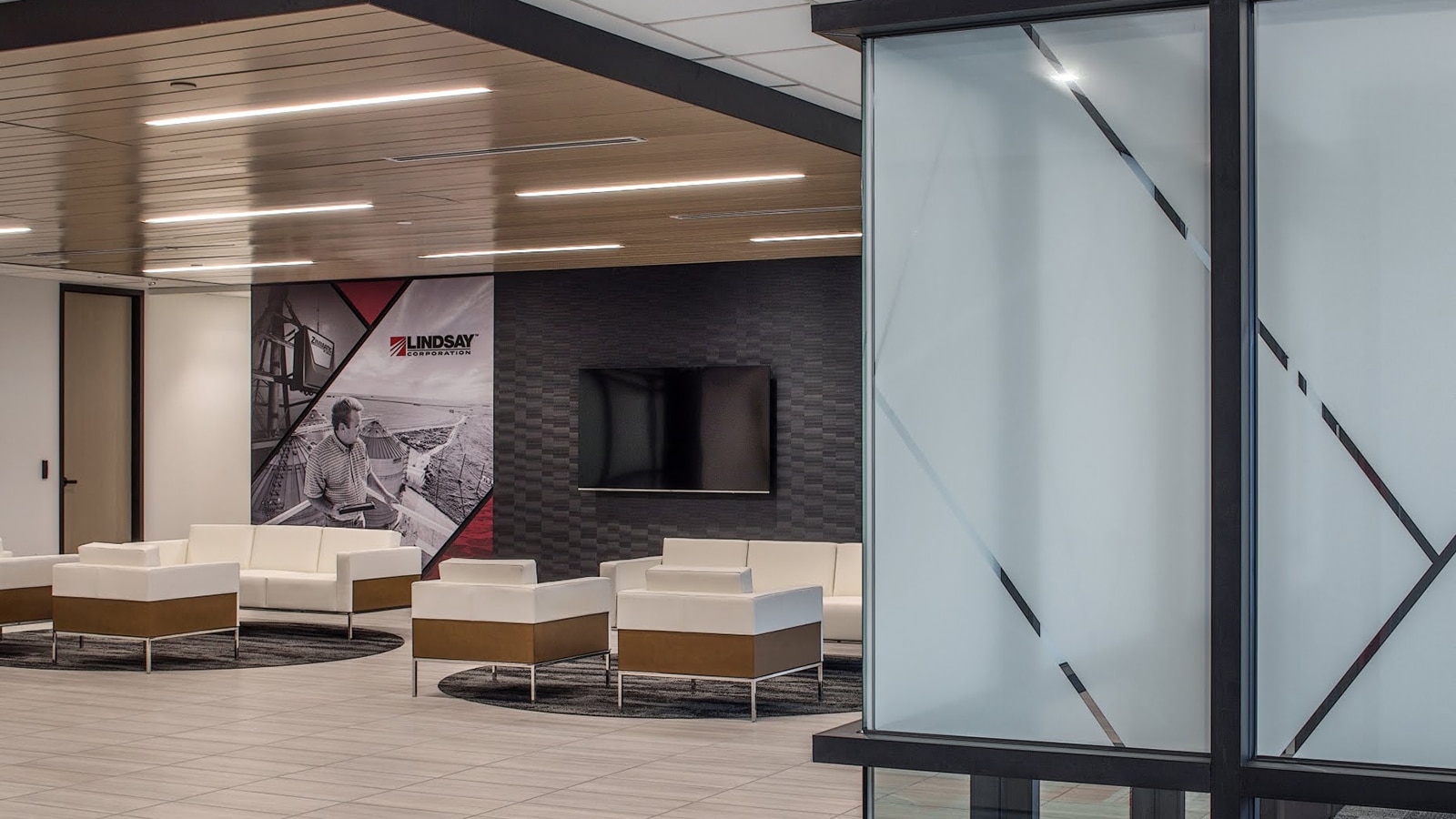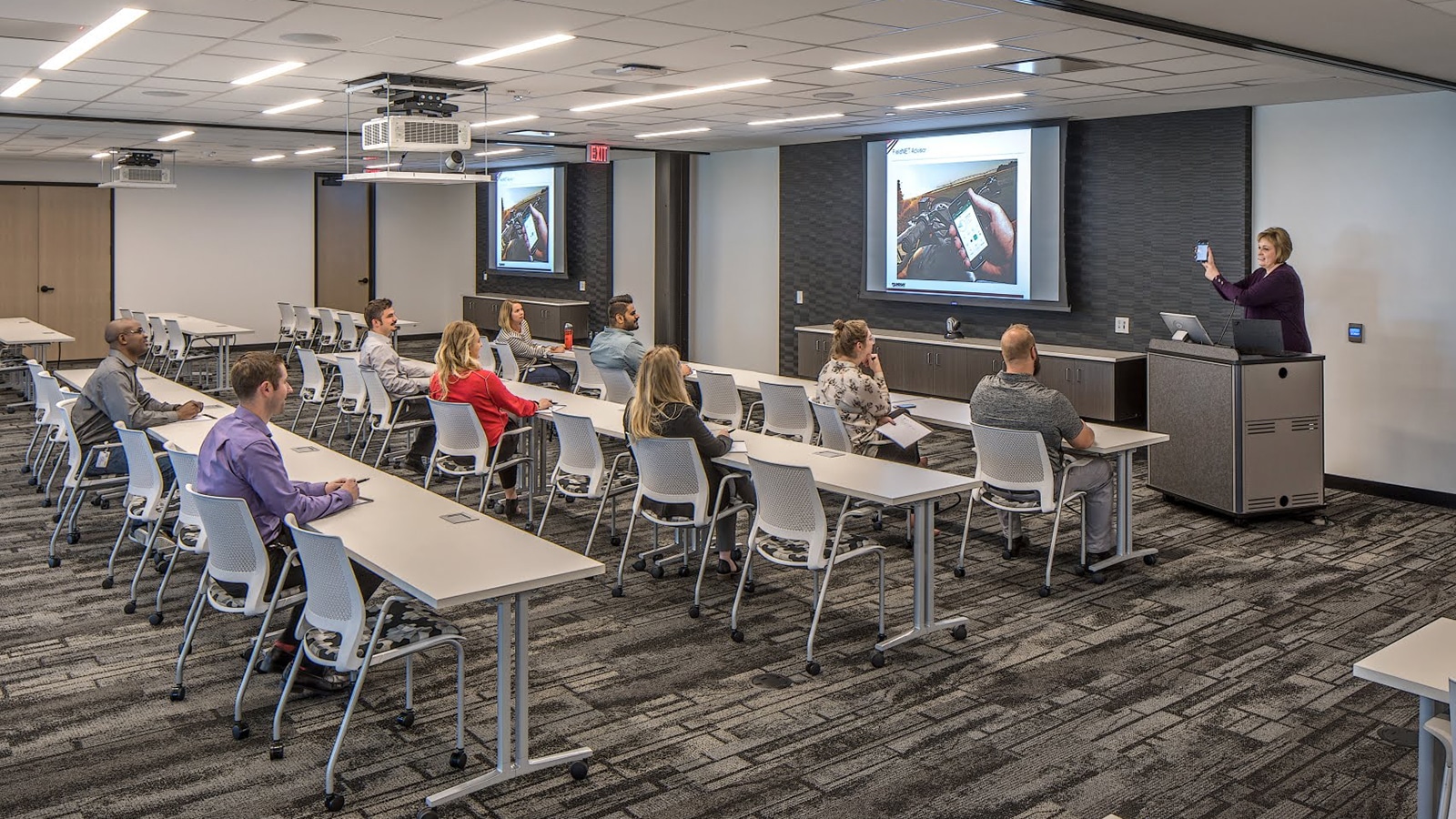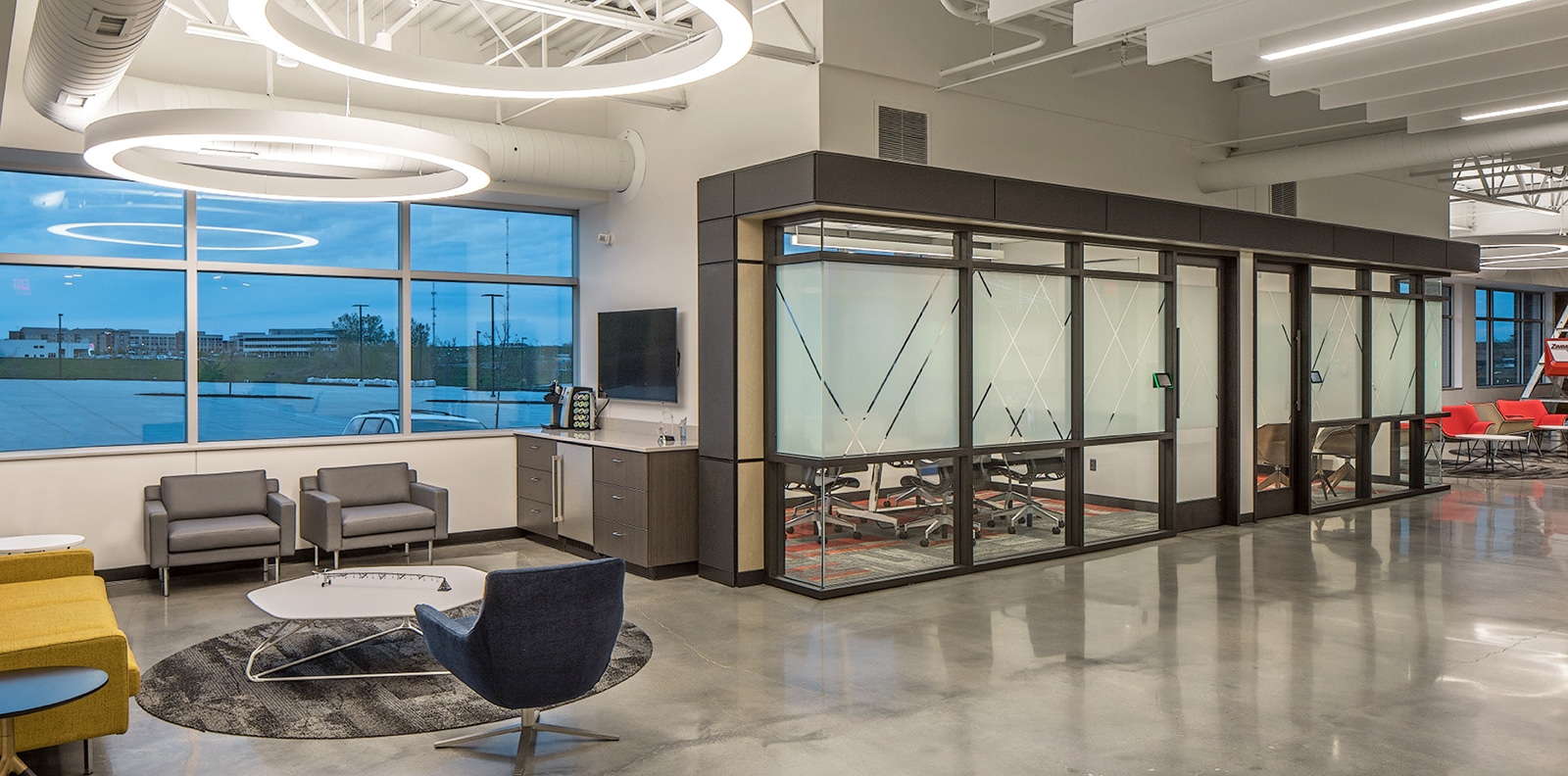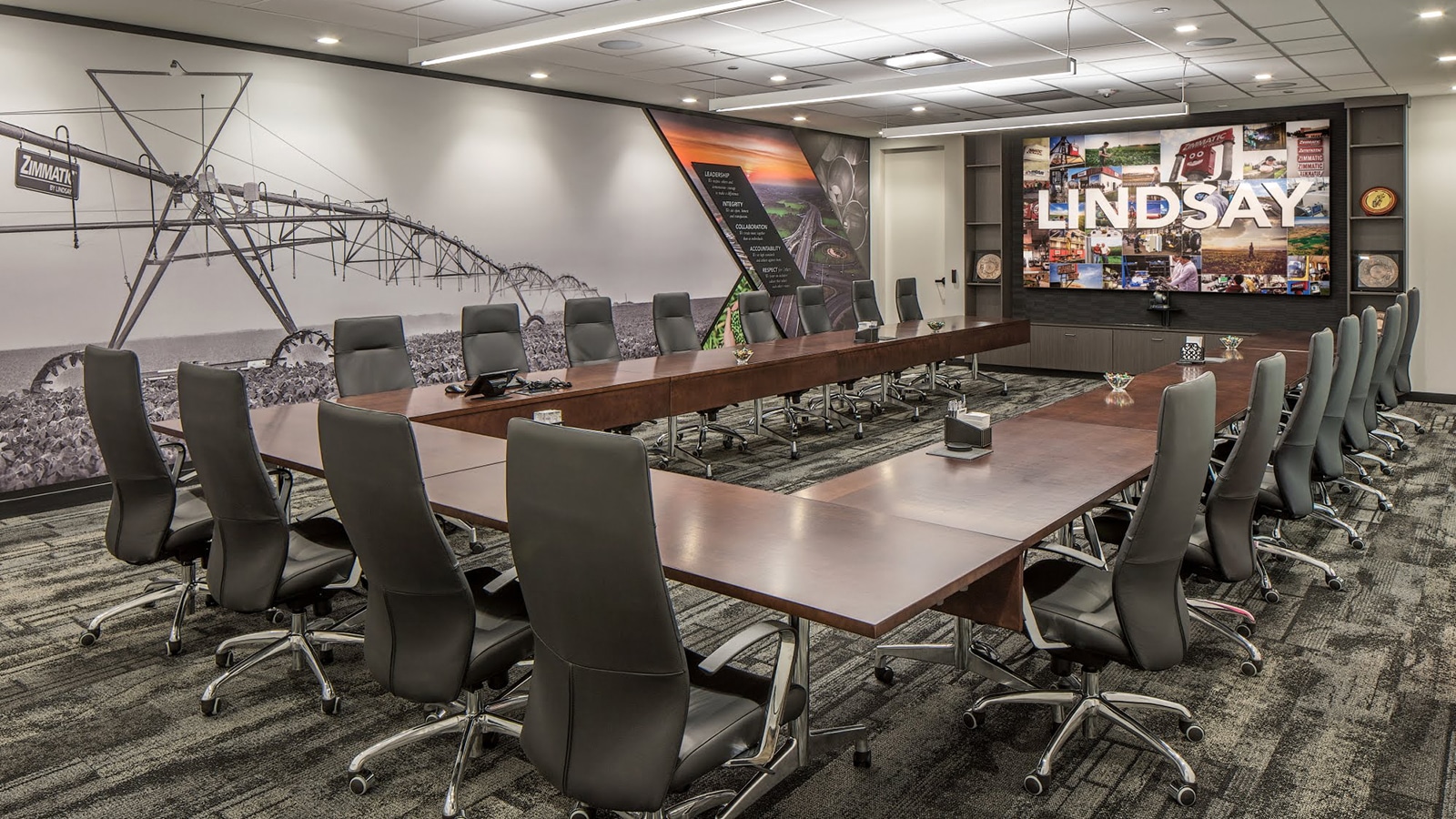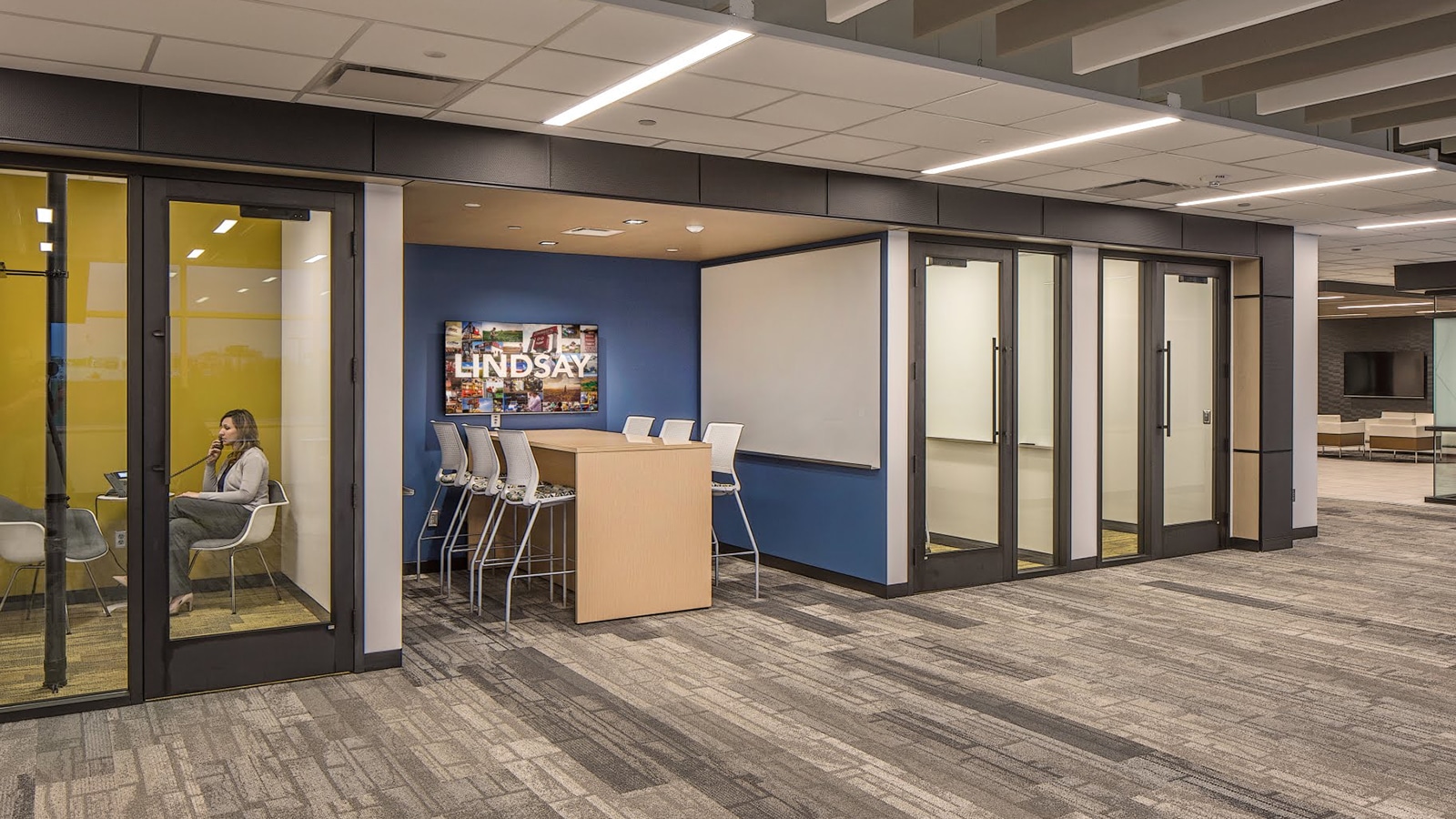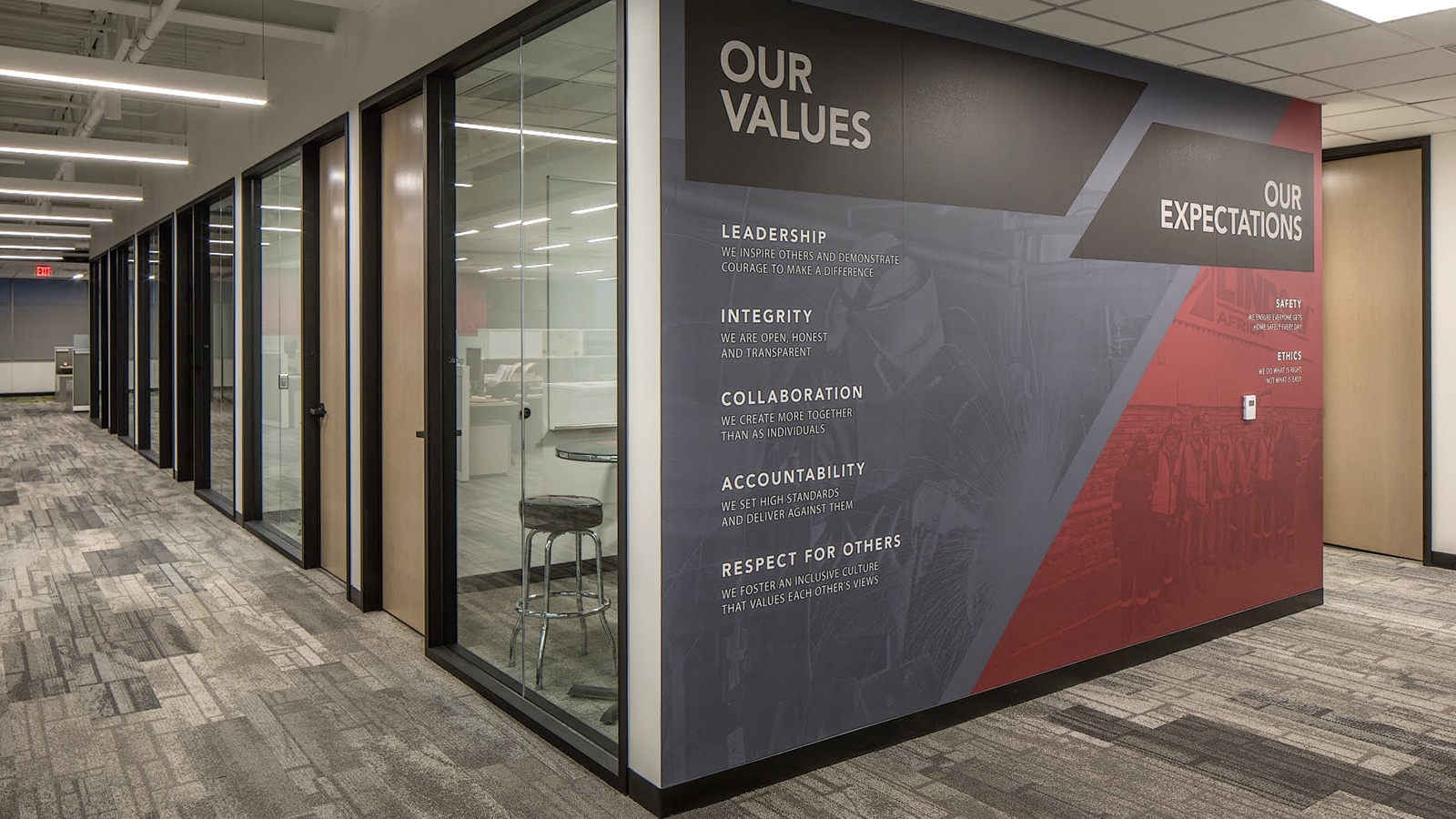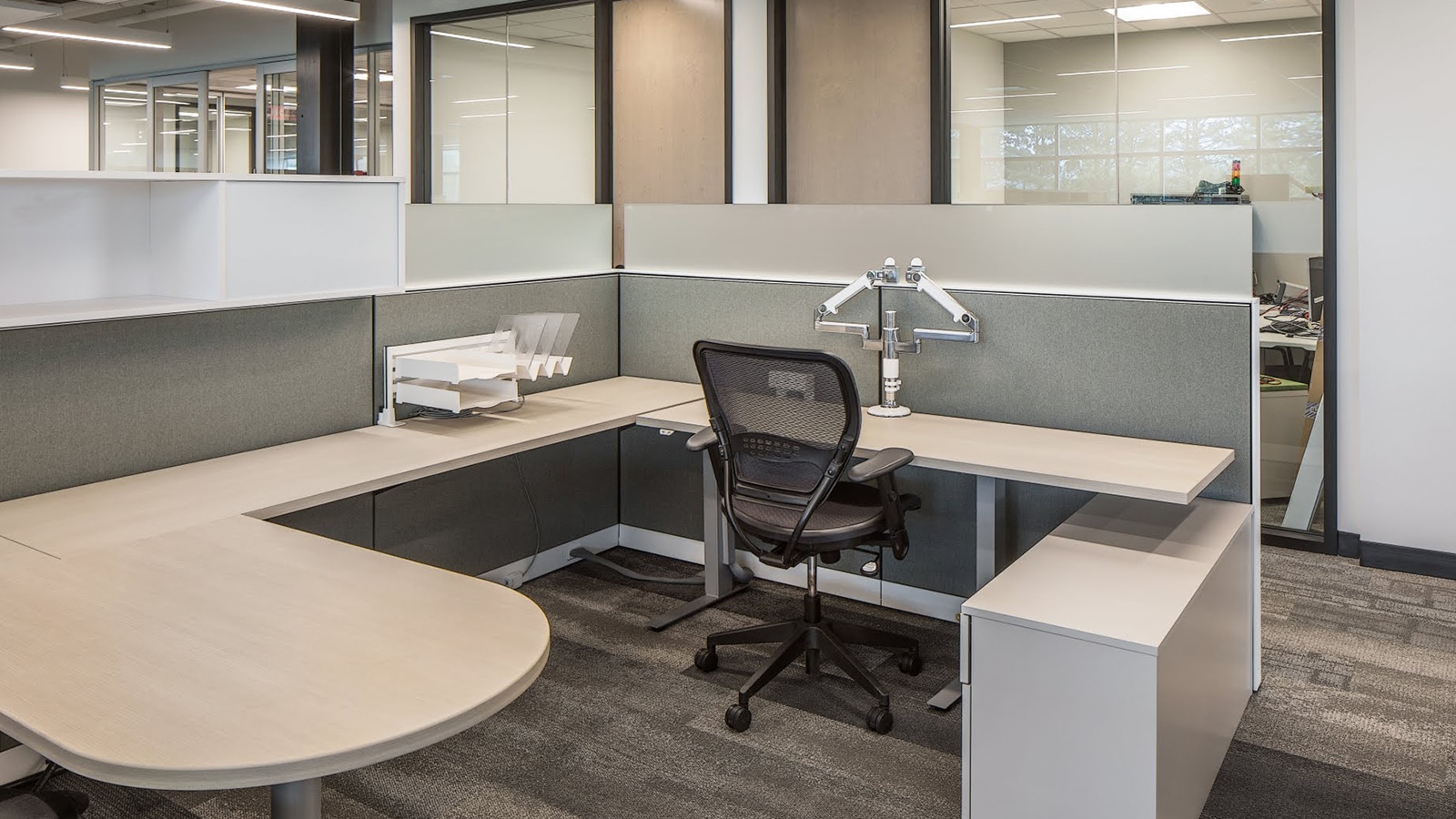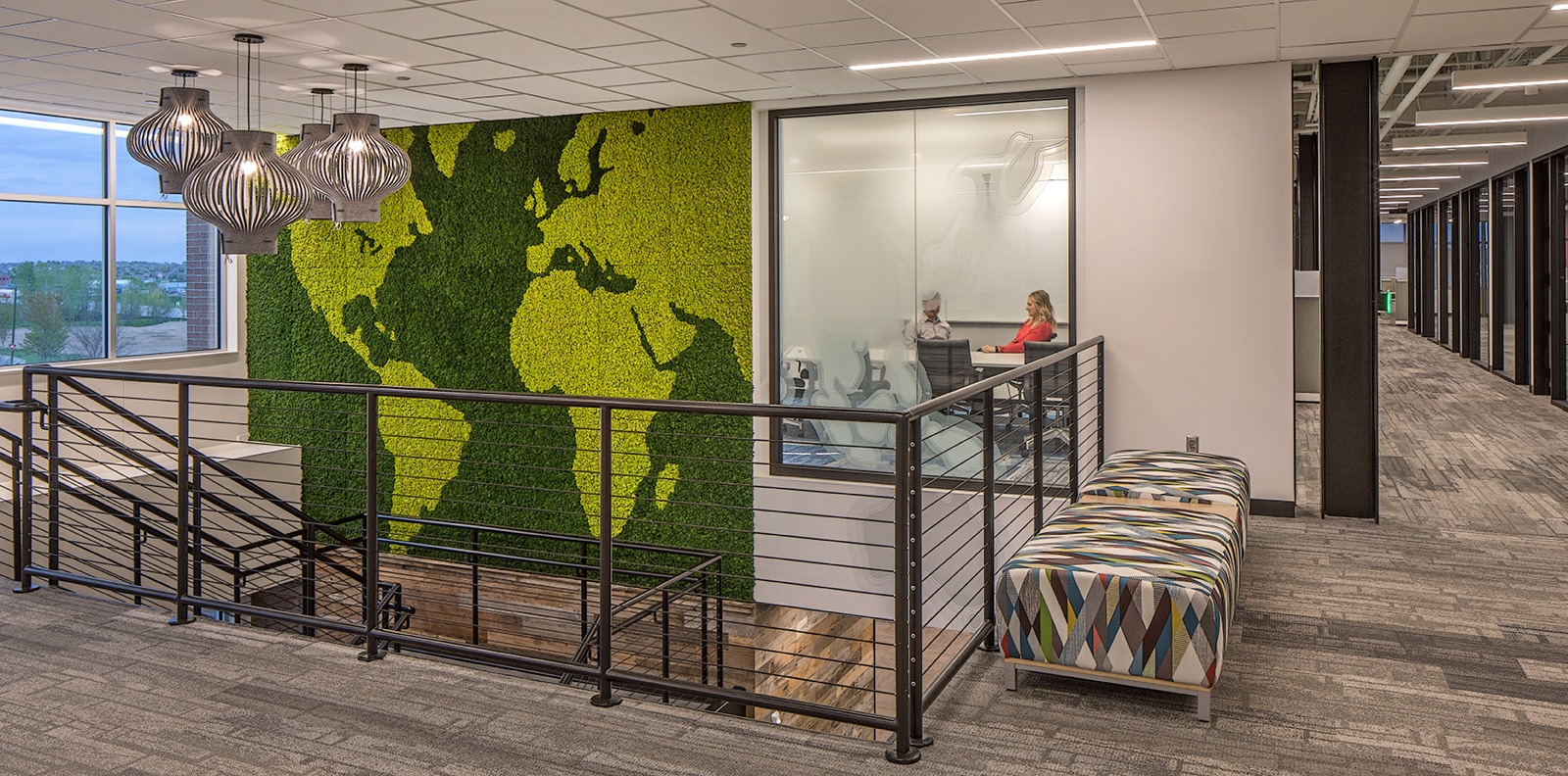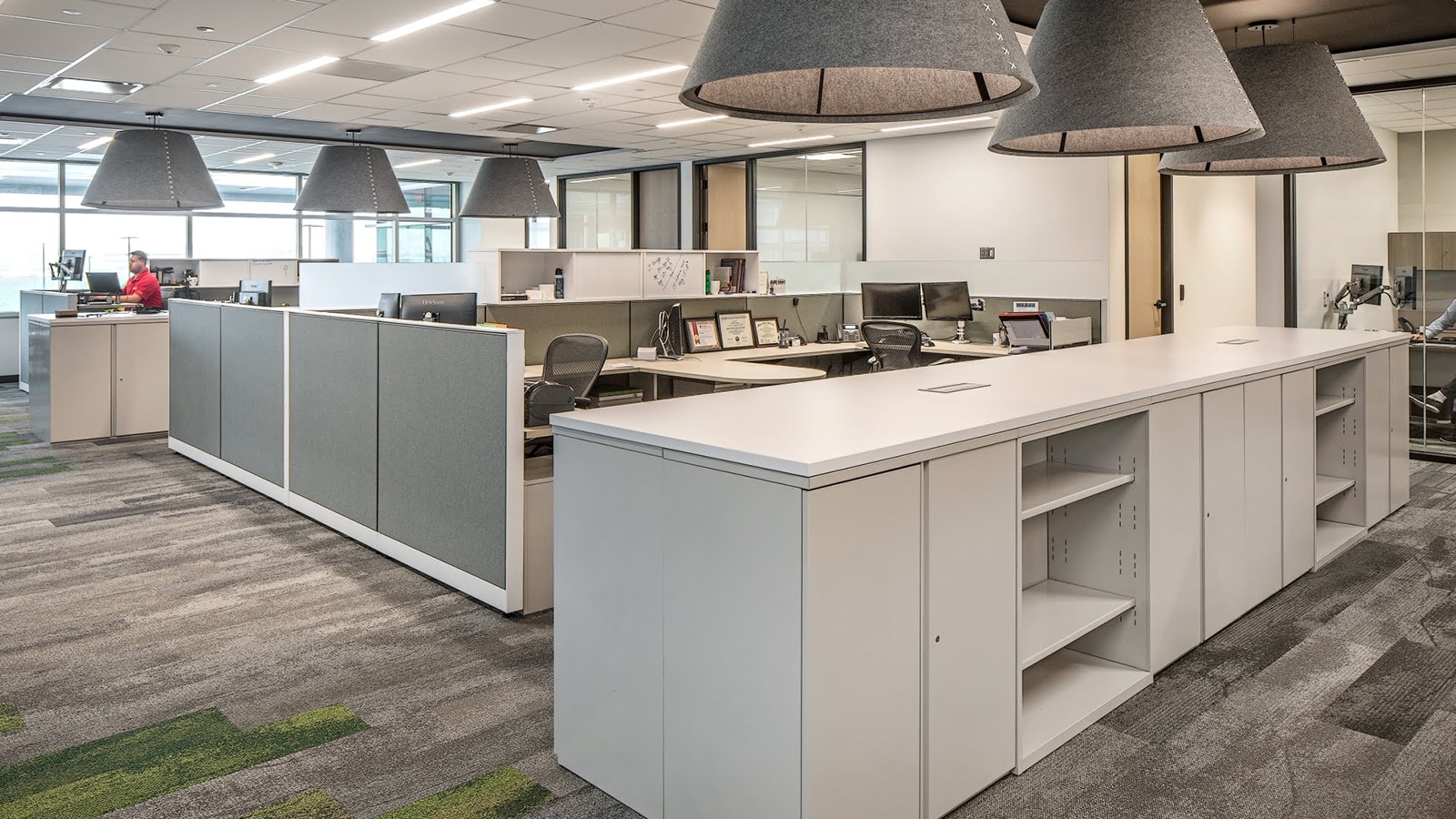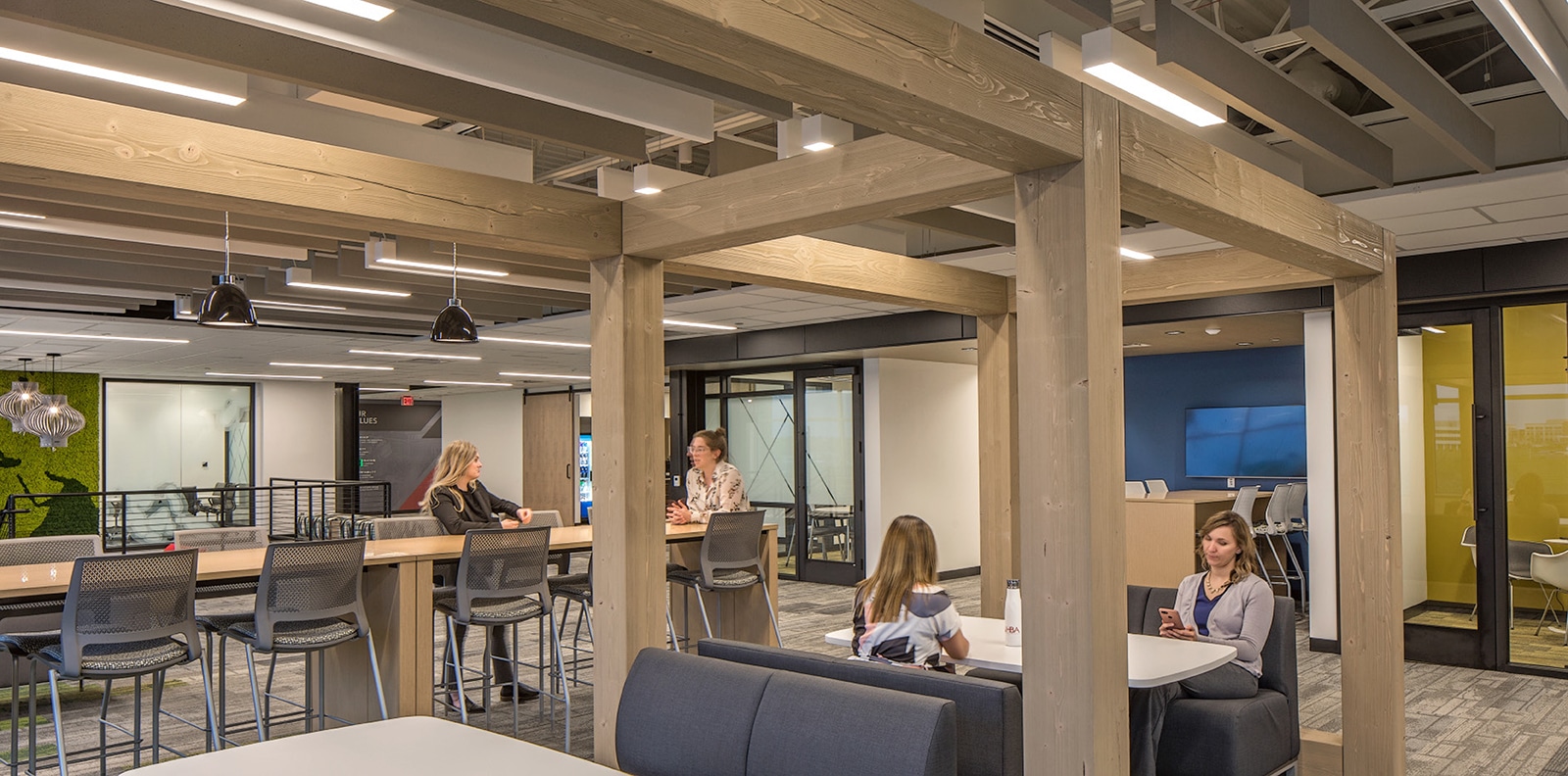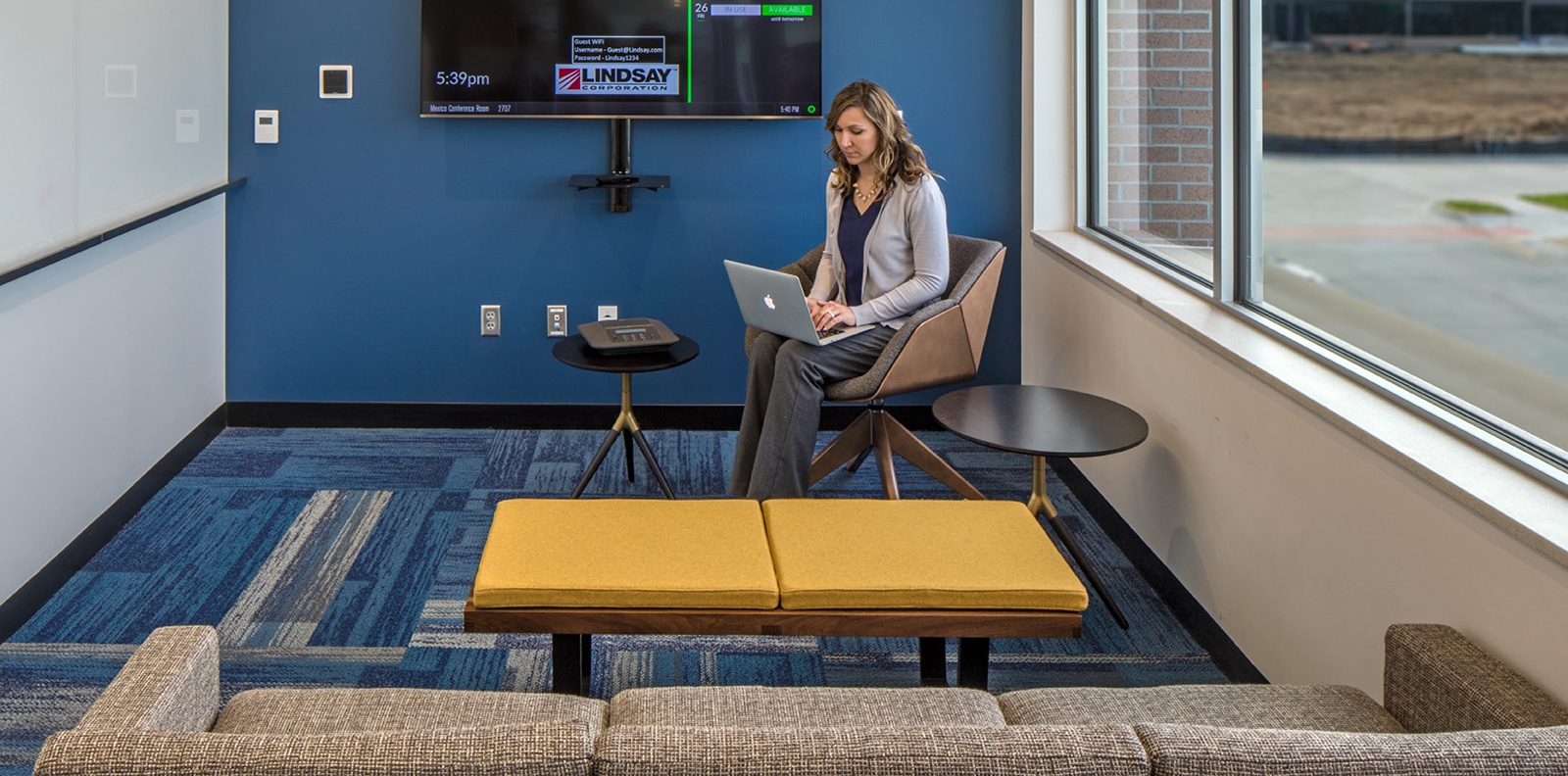 Lindsay Corporation, a leading manufacturer of irrigation and infrastructure products, wanted their new Omaha headquarters to reflect the company's global innovation and sustainability commitment. Along with Holland Basham Architects, AOI's Furniture and Prefabricated Construction (DIRTT®) teams partnered to provide Lindsay a sustainable and flexible interior workspace with additional room to grow. 
DIRTT's prefabricated construction and technology equipped walls were utilized to create reconfigurable offices and meeting spaces that would adapt as the company's needs and collaboration styles change. DIRTT's sustainable Timber framing was also employed  to create dimension and interest into the workspace.
Working with the AOI Furniture Team, Lindsay selected modern, high-end furnishings, fixtures and ancillary pieces from MillerKnoll. The workstations included Renew Link, helping the organization condense their real estate footprint while improving employee health and focus by accommodating both sitting and standing work postures. Private offices included Canvas Office Landscape, the most flexible and adaptable work platform of its time. Lindsay's ancillary spaces included MillerKnoll staples like Plex Worktables, Eames Lounge Chairs, and Everywhere tables to help create an environment that is inviting, functional and adaptable for both their staff and visitors.