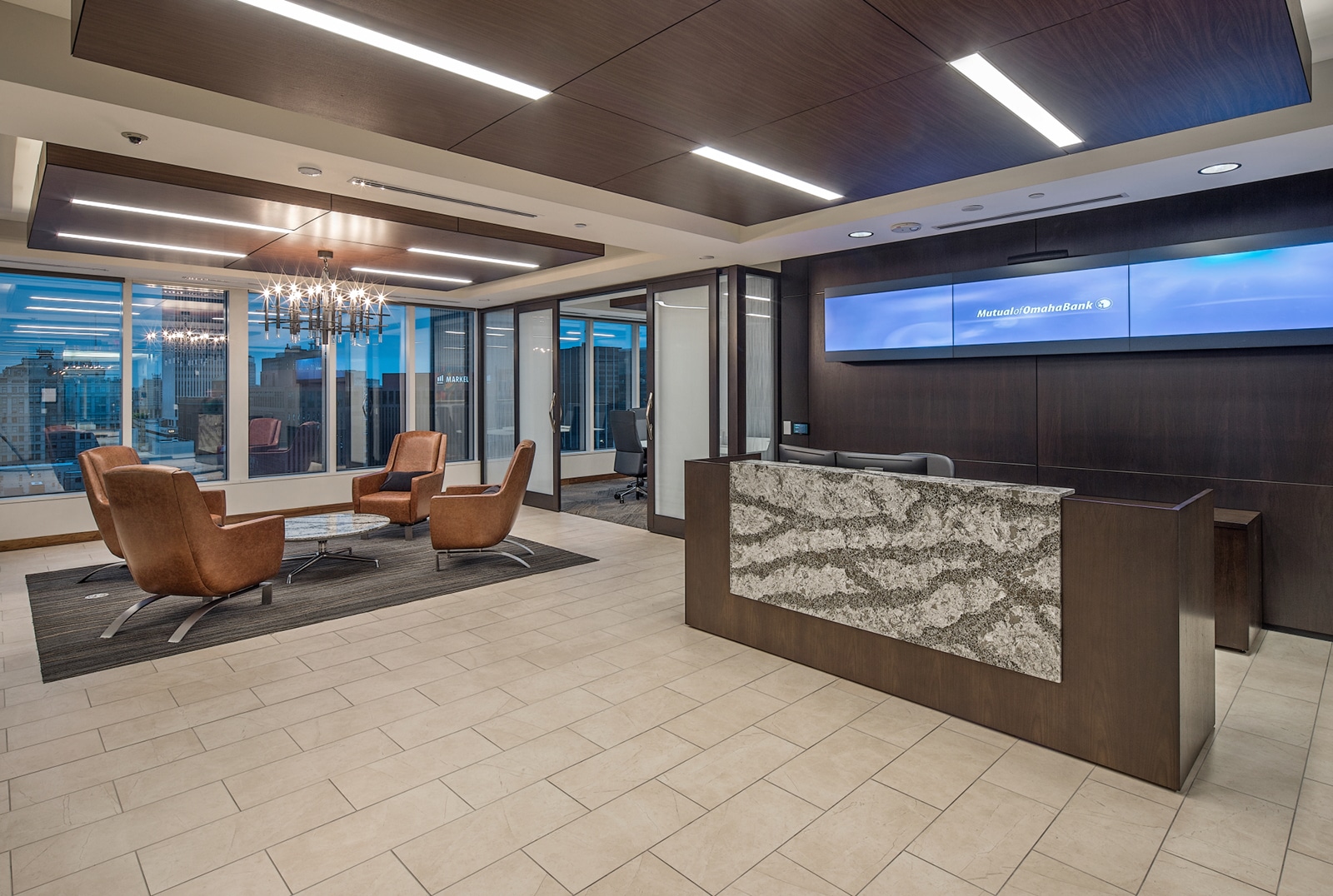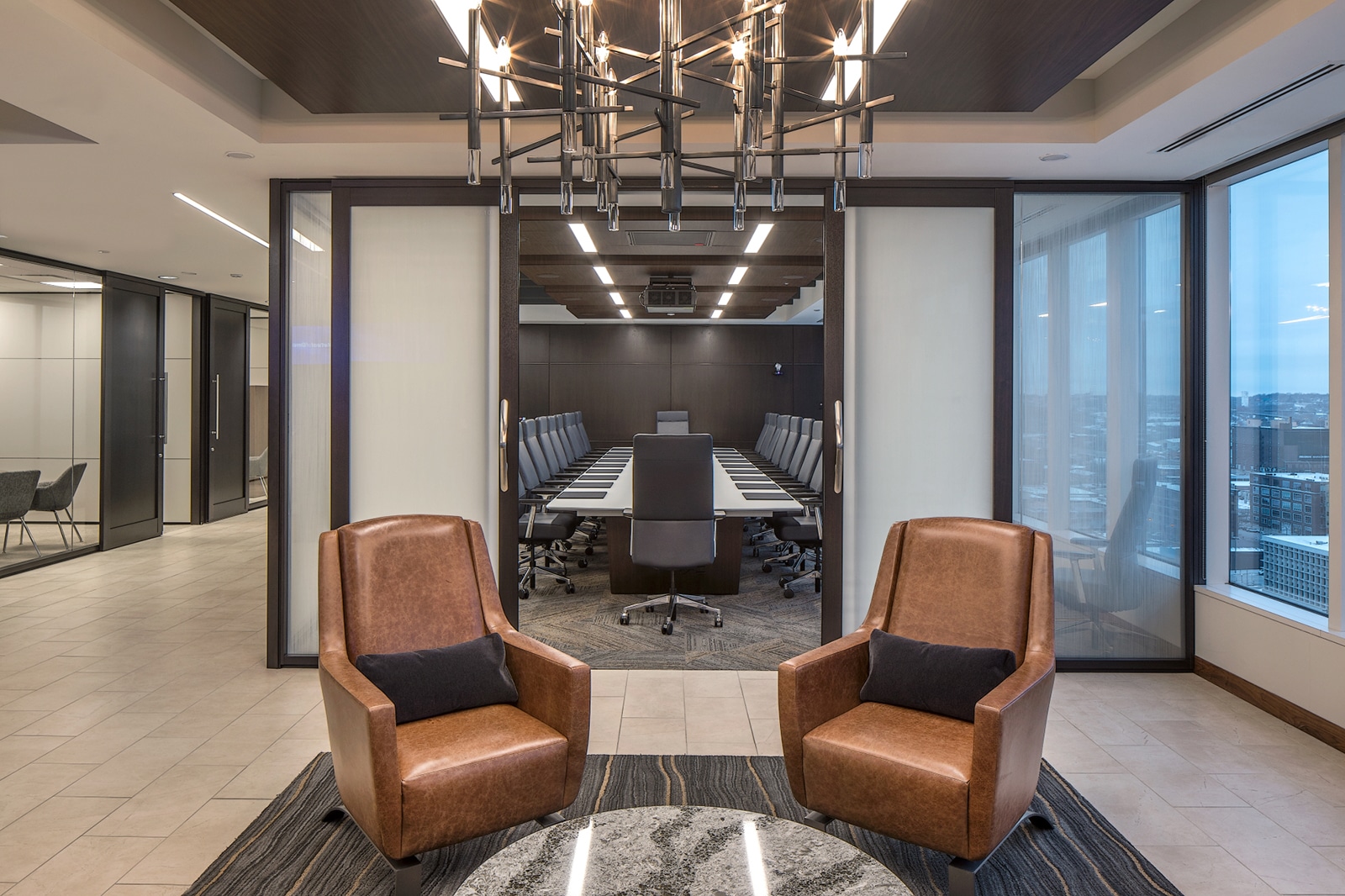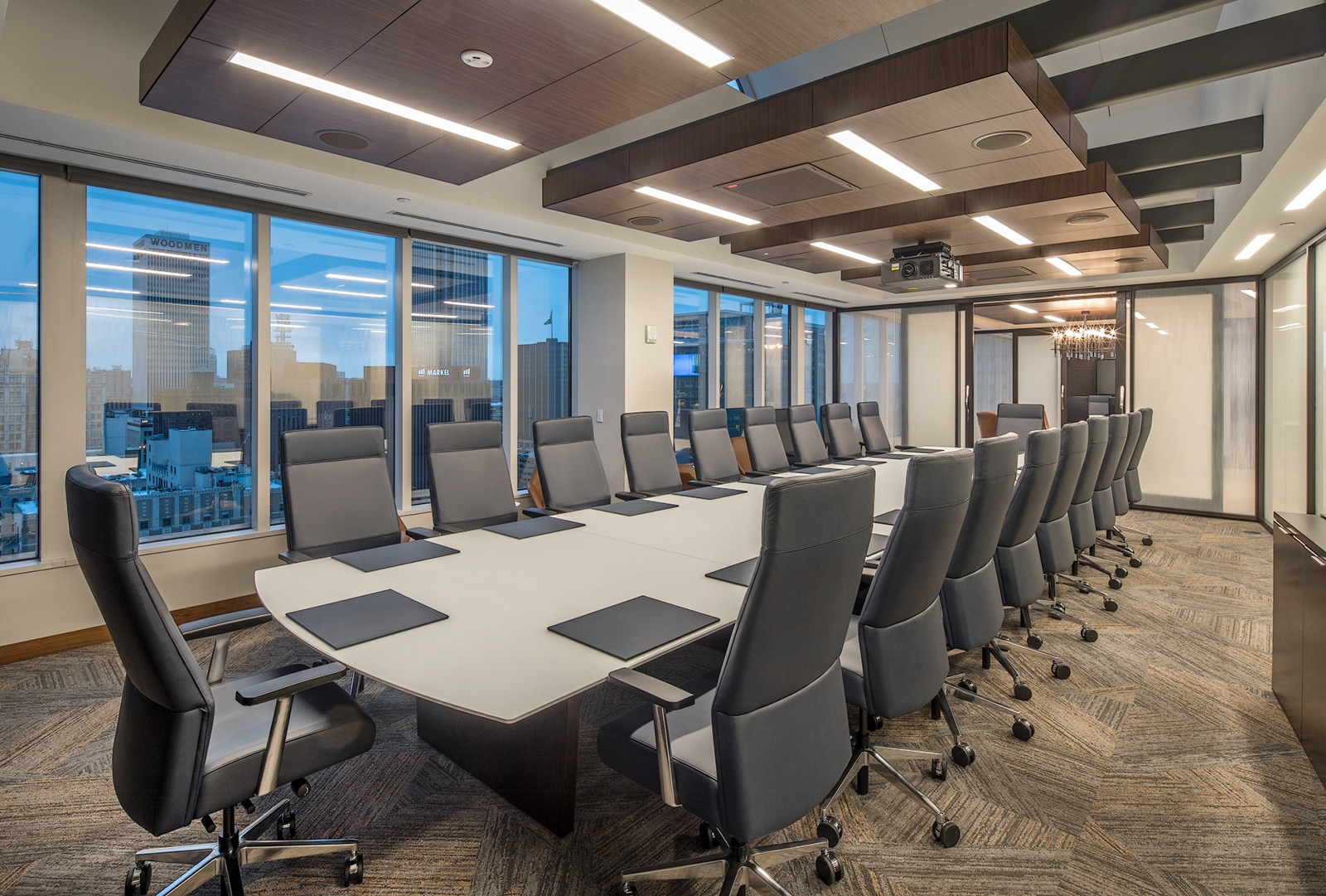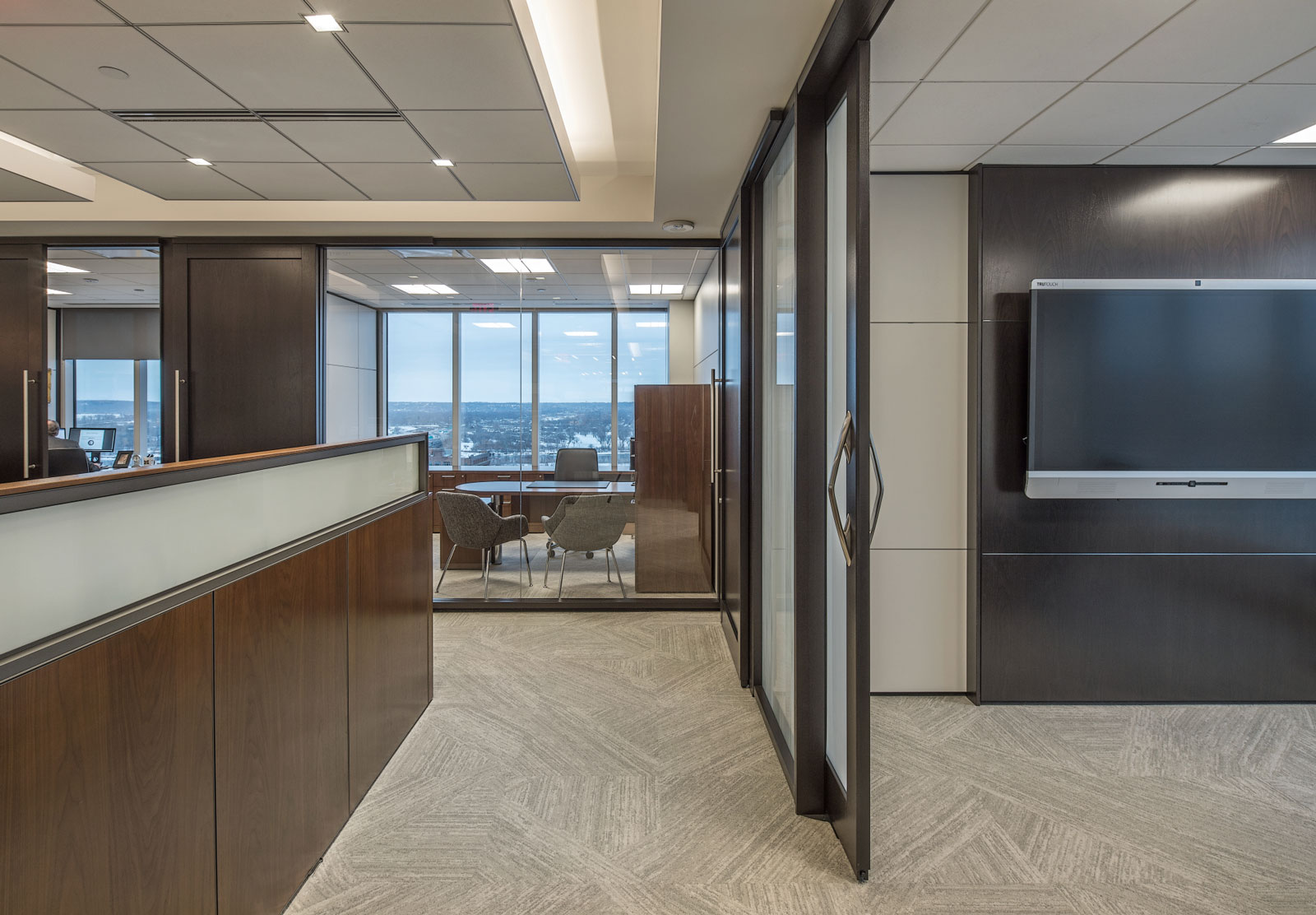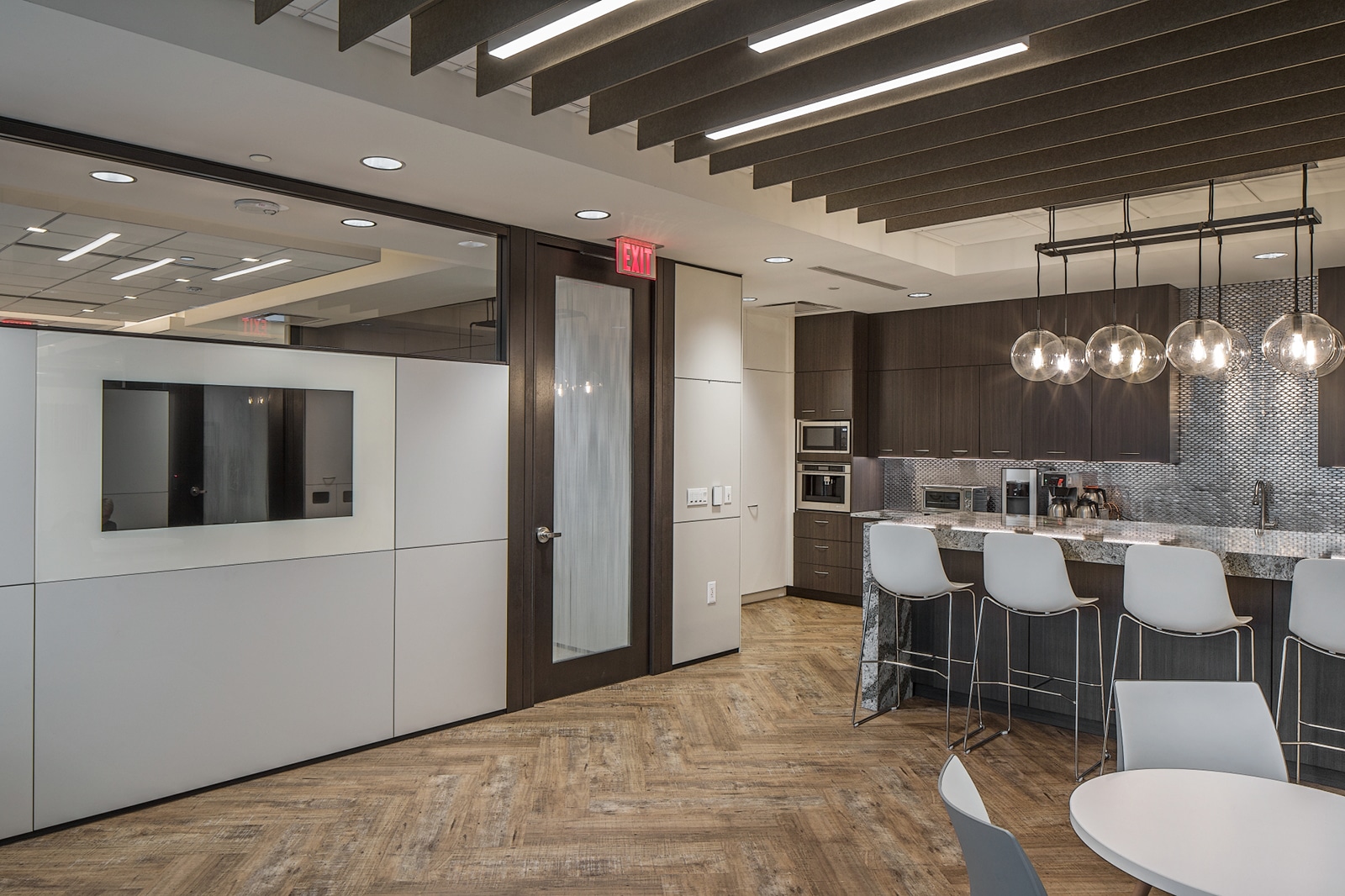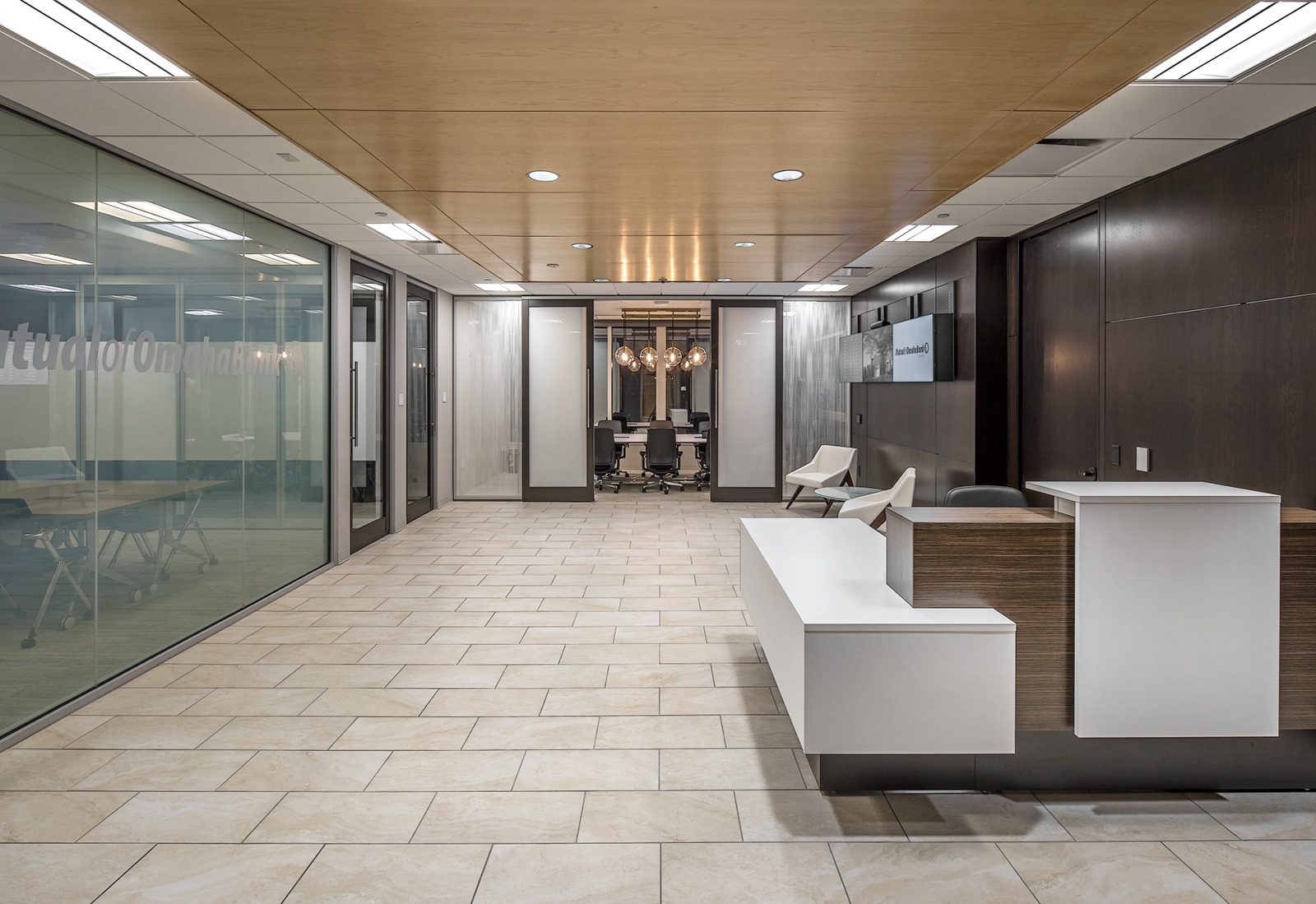 Executive Offices Relocation
---
When the $8+ billion commercial banking entity searched for an innovative contractor to build out its new executive suites and corporate operations atop two floors of a local high-rise, AOI proved to be the ideal fit.
AOI answered the call to a challenging project that required a high level of attention to detail, installation of state of the art materials, and over-arching problem solving to overcome unexpected challenges while working amidst other tenants in an occupied space – all within a fast-track schedule. Creative thinking and triple-checking framing measurements were critical to ensure a flawless installation of the DIRTT prefabricated construction components (wall systems complete with integrated electrical and A/V technology, wood ceilings and clouds, switch privacy glass) that formed the majority of executive and operations offices as well as conference and board rooms and private meeting areas.
The two floor build-out required adding a massive tonnage of structural steel to the top floor's existing layout for support of new design features. Additional features included high-end Italian marble and custom-made carpet, 90 linear feet of switch glass that envelopes the executive board room and the training area below, focus and private meeting/work areas, conference and gathering areas, lounge areas, hospitality-like seating areas adorned with high-end finishes, as well as DIRTT walls, barn doors and panels, DIRTT fill work, DIRTT electrical, DIRTT ceiling clouds and Lencore Sound Masking.