Architectural Products Elevating the built environment with modern design elements
We pursue alternative methods and products to create efficient, innovative and beautiful environments.
---
AOI offers a wide variety of architectural products, from sound masking to daylight management and everything in between. We partner with brands we trust that provide unique modern design elements that serve a purpose. Our most popular product offering is sound masking, used for reducing conversational distractions while increasing concentration, productivity, accuracy and satisfaction.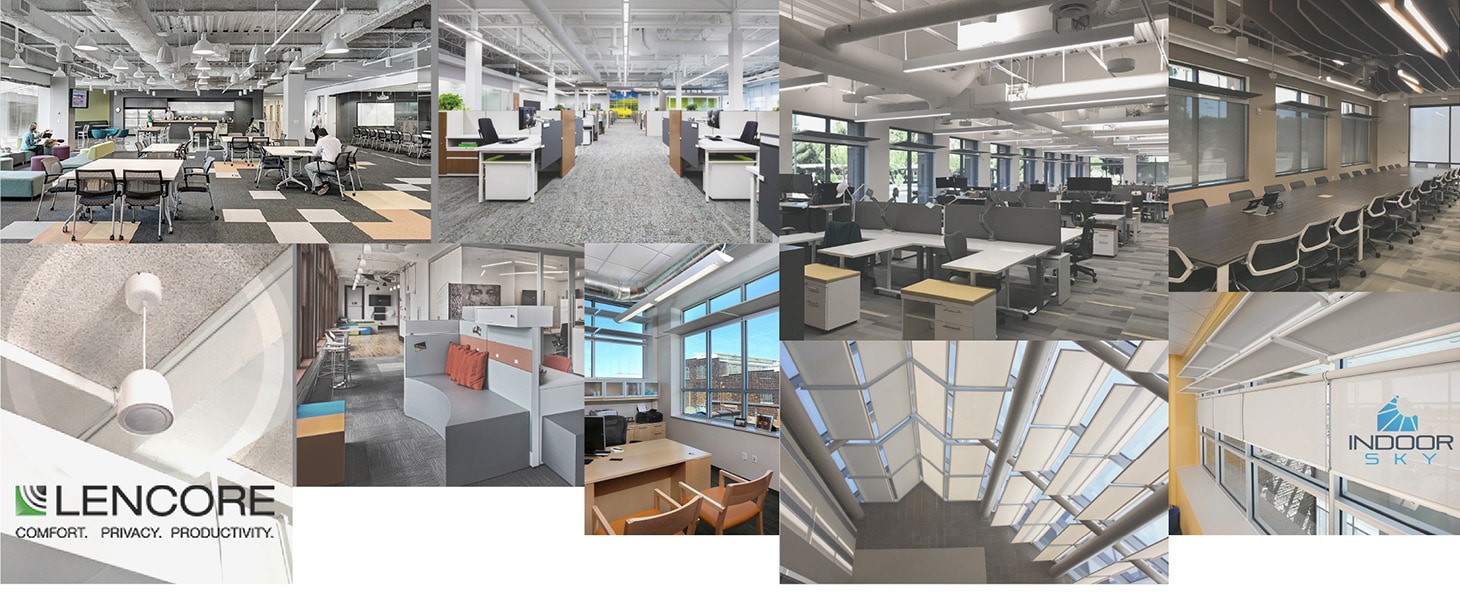 How can we help? We'd love to learn more about your next project. Get in touch