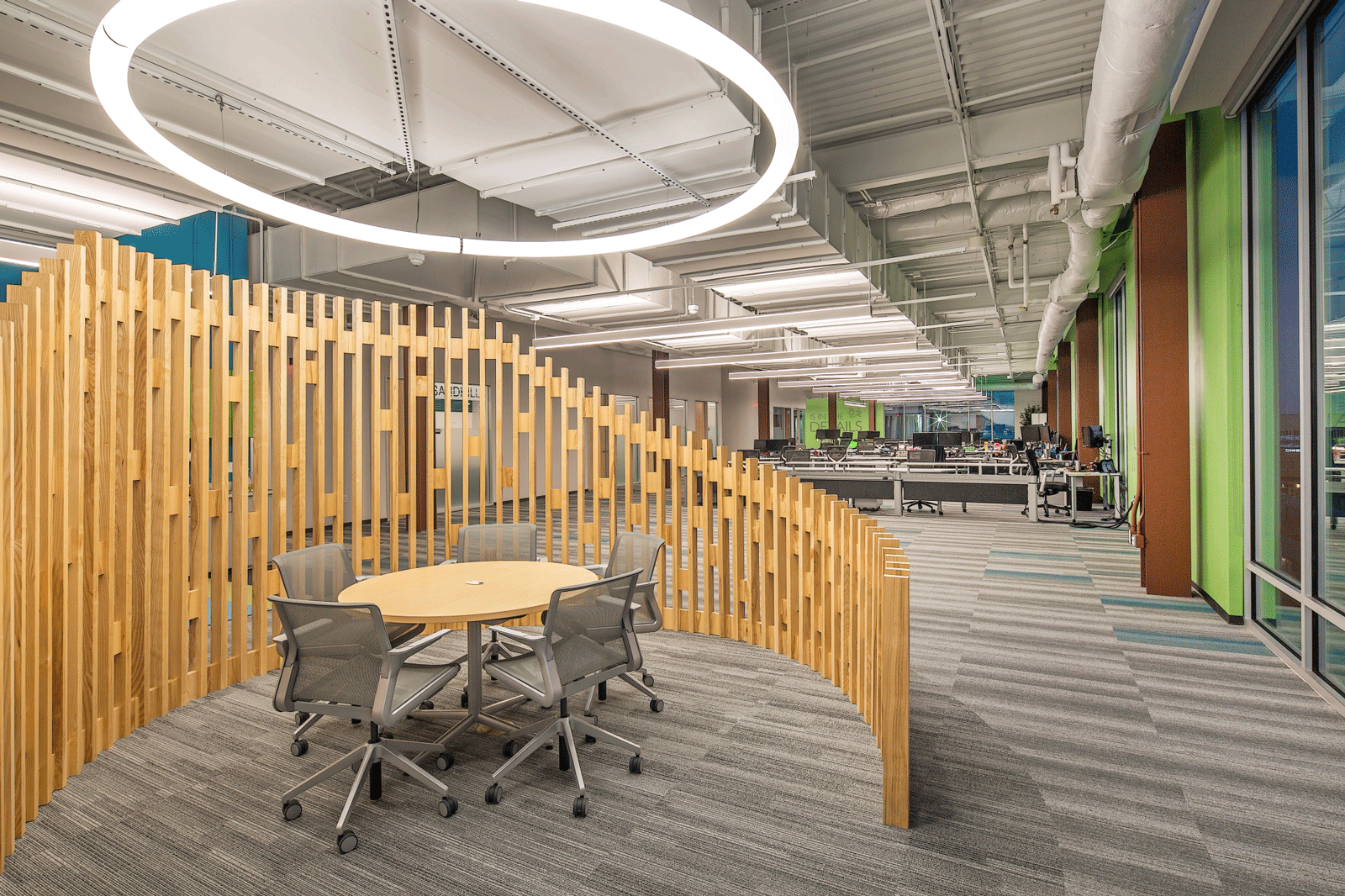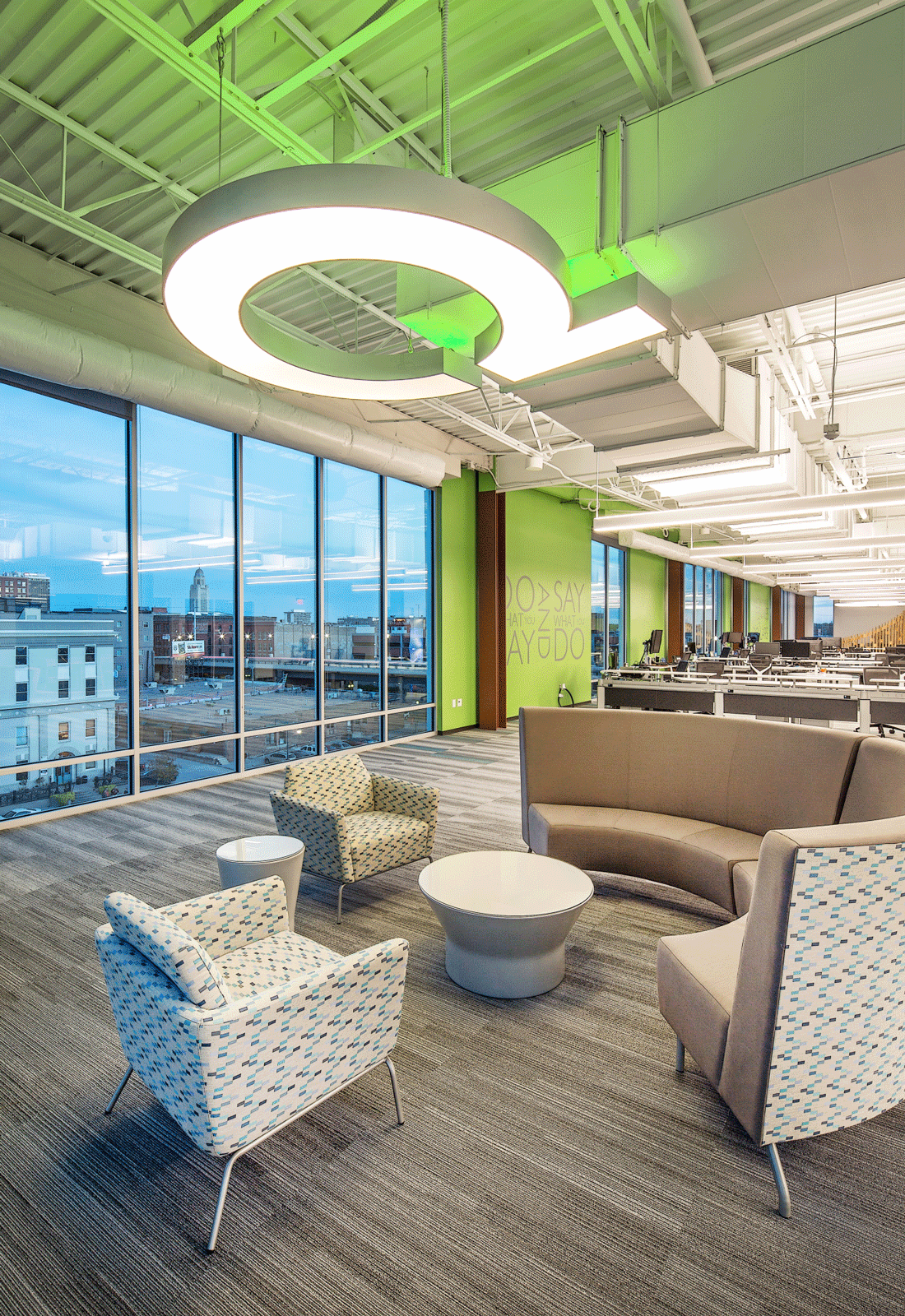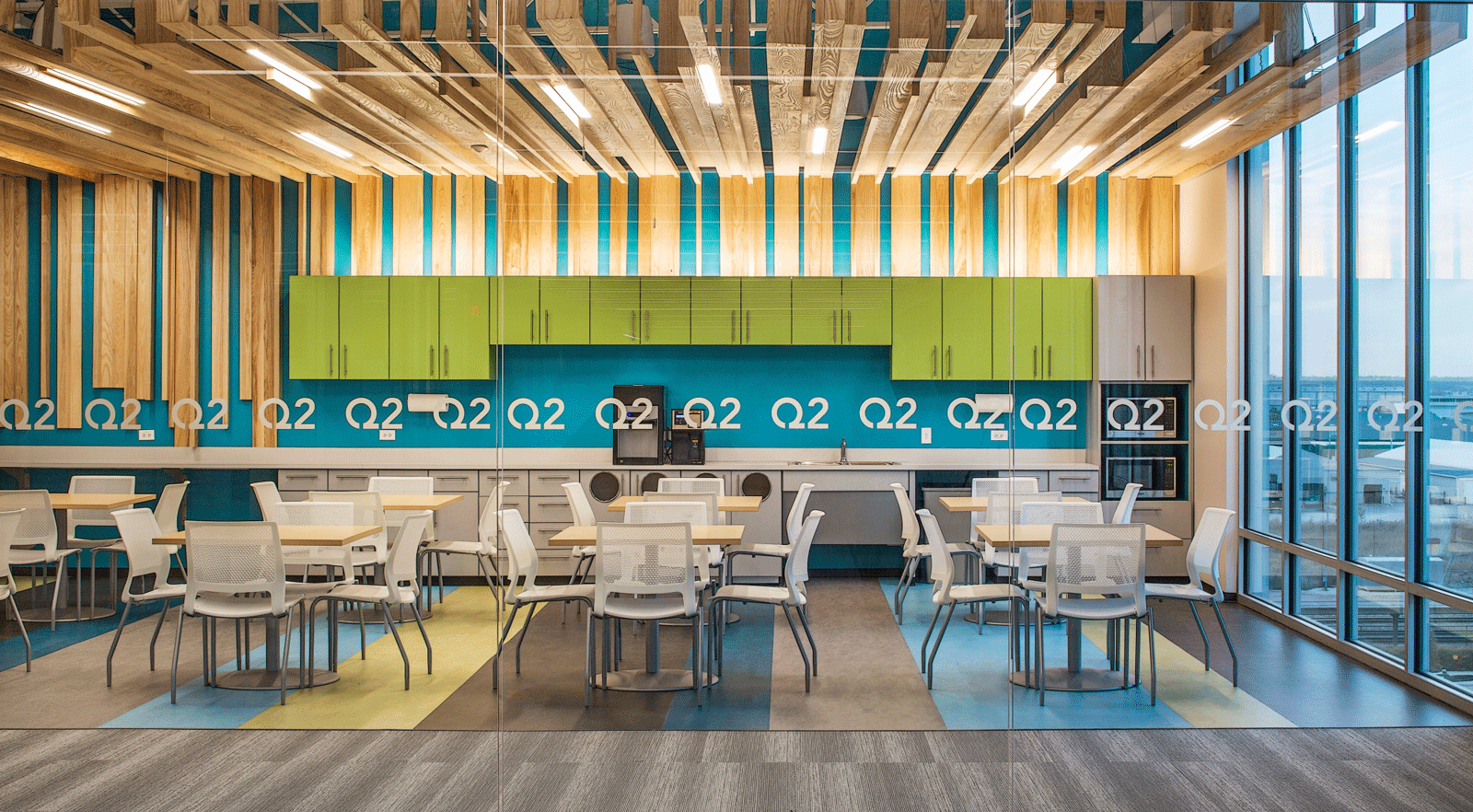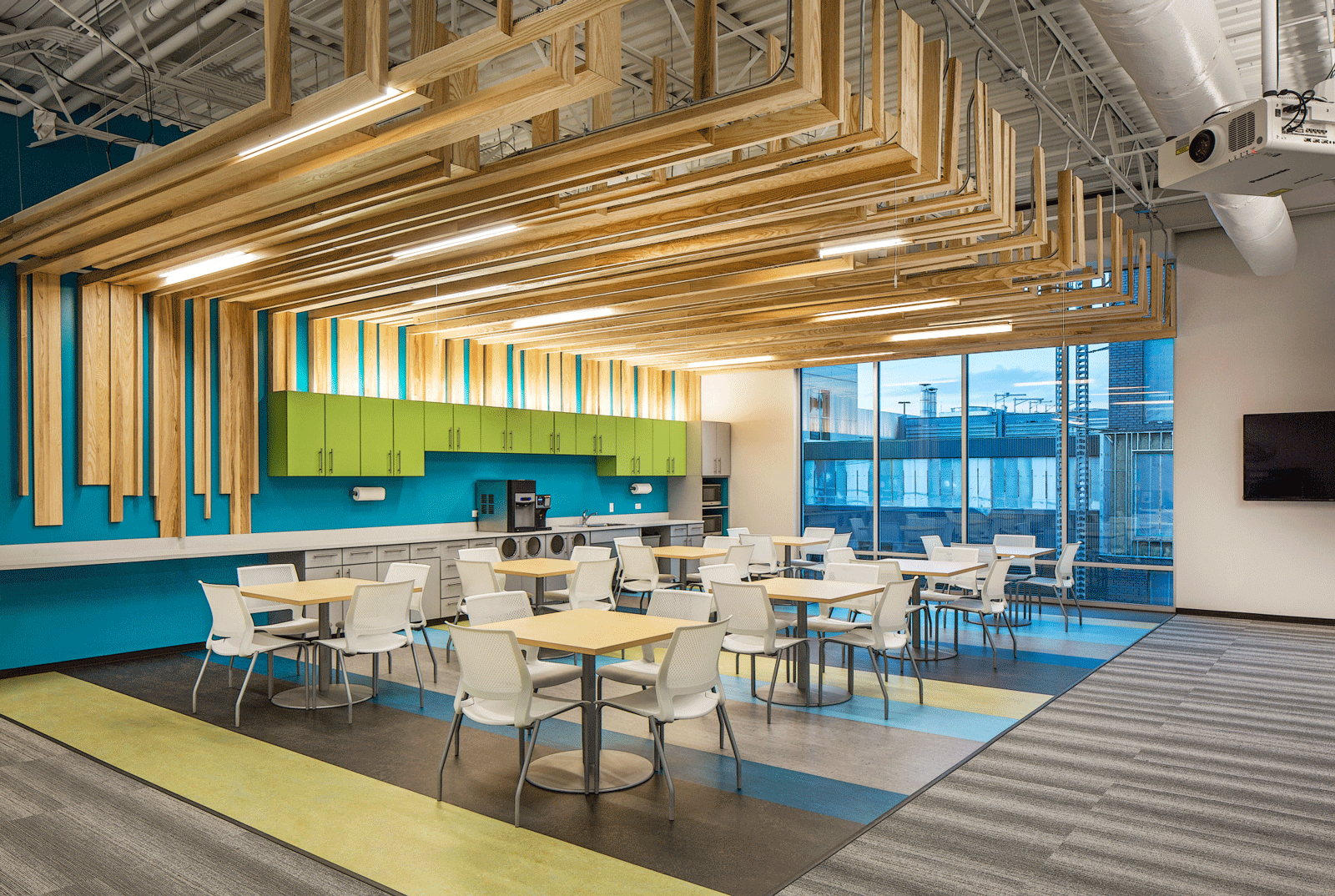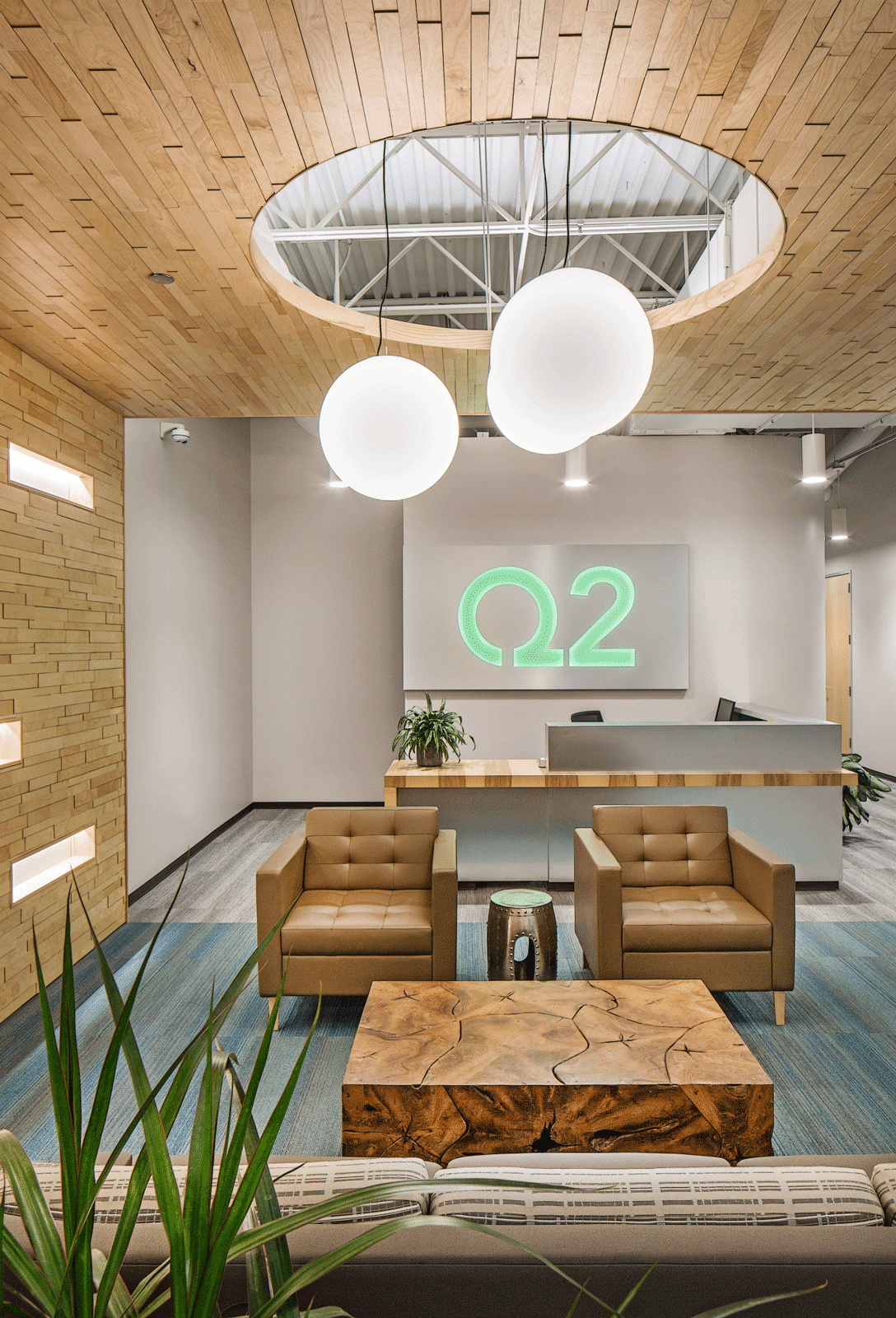 Q2 Holdings, a leading provider of secure, cloud-based virtual banking solutions, acquired a Lincoln-based company, Centrix Solutions, and partnered with AOI to build a new facility in downtown Lincoln as part of a broader expansion plan.
This 20,000 square foot facility accommodates about 100 employees. Q2's emphasis on innovation and collaboration inspired many unique design features, including distinctive branding, faceted and rounded corners, dimensional custom wood features with integrated lighting, and a circular custom wood pod and operable partitions.
Partnering with an out-of-state architect and client, without onsite personnel, was a challenge to overcome. AOI helped bring the exceptional design concept to life, and meet the tight schedule. The environment helps Q2 attract and retain top talent, and inspire their employees to develop more innovative products and tools to help their customers.