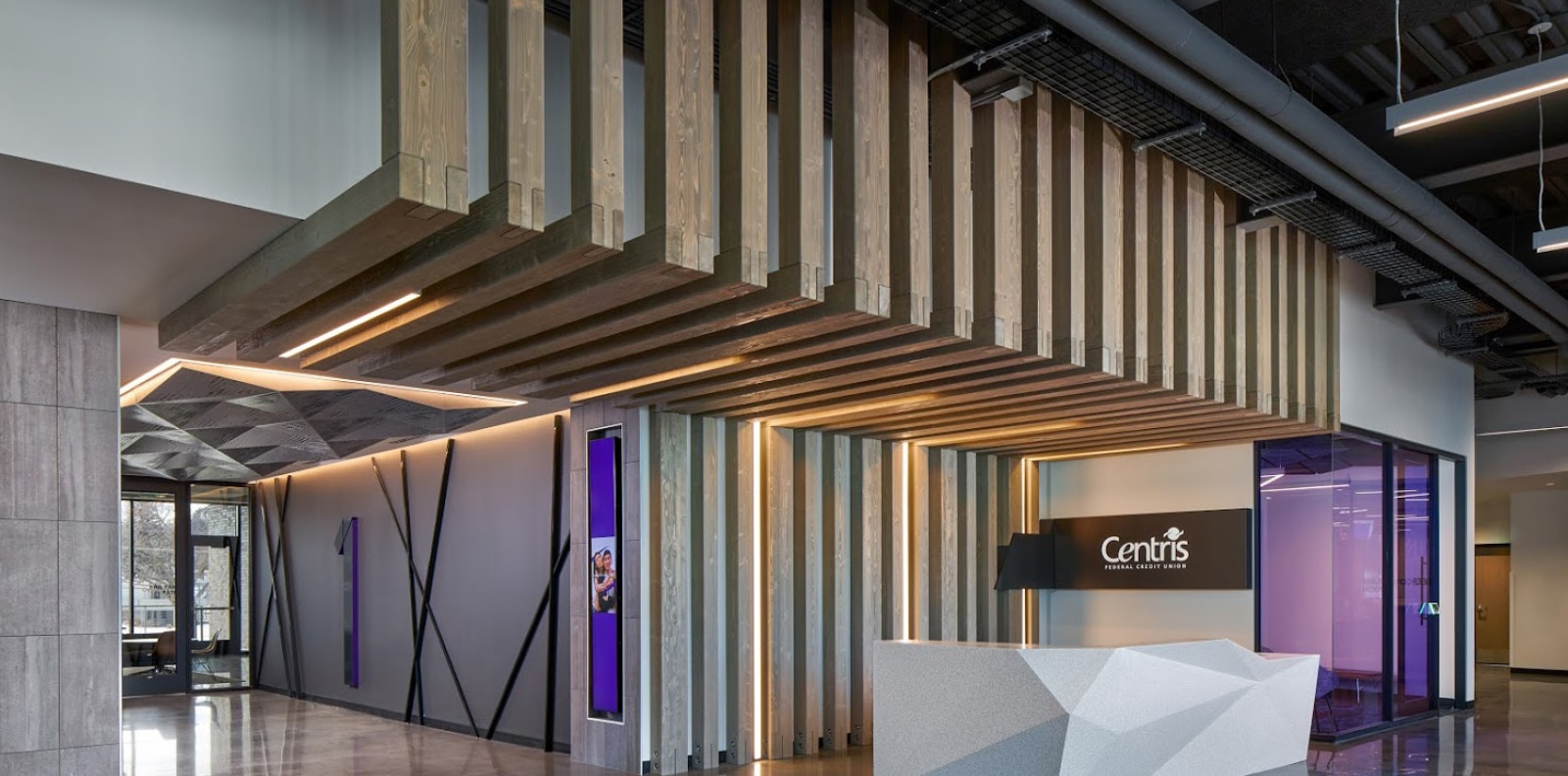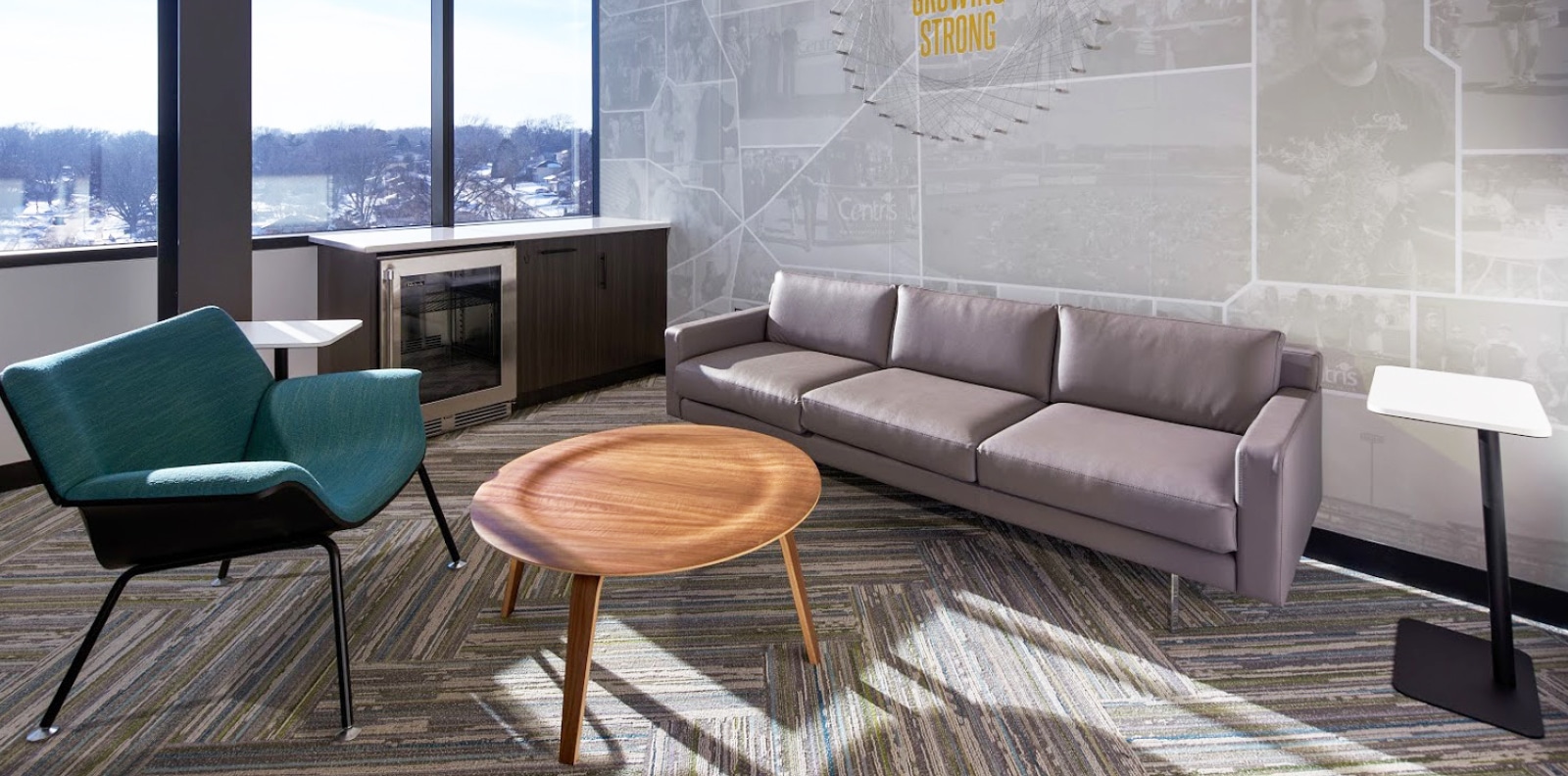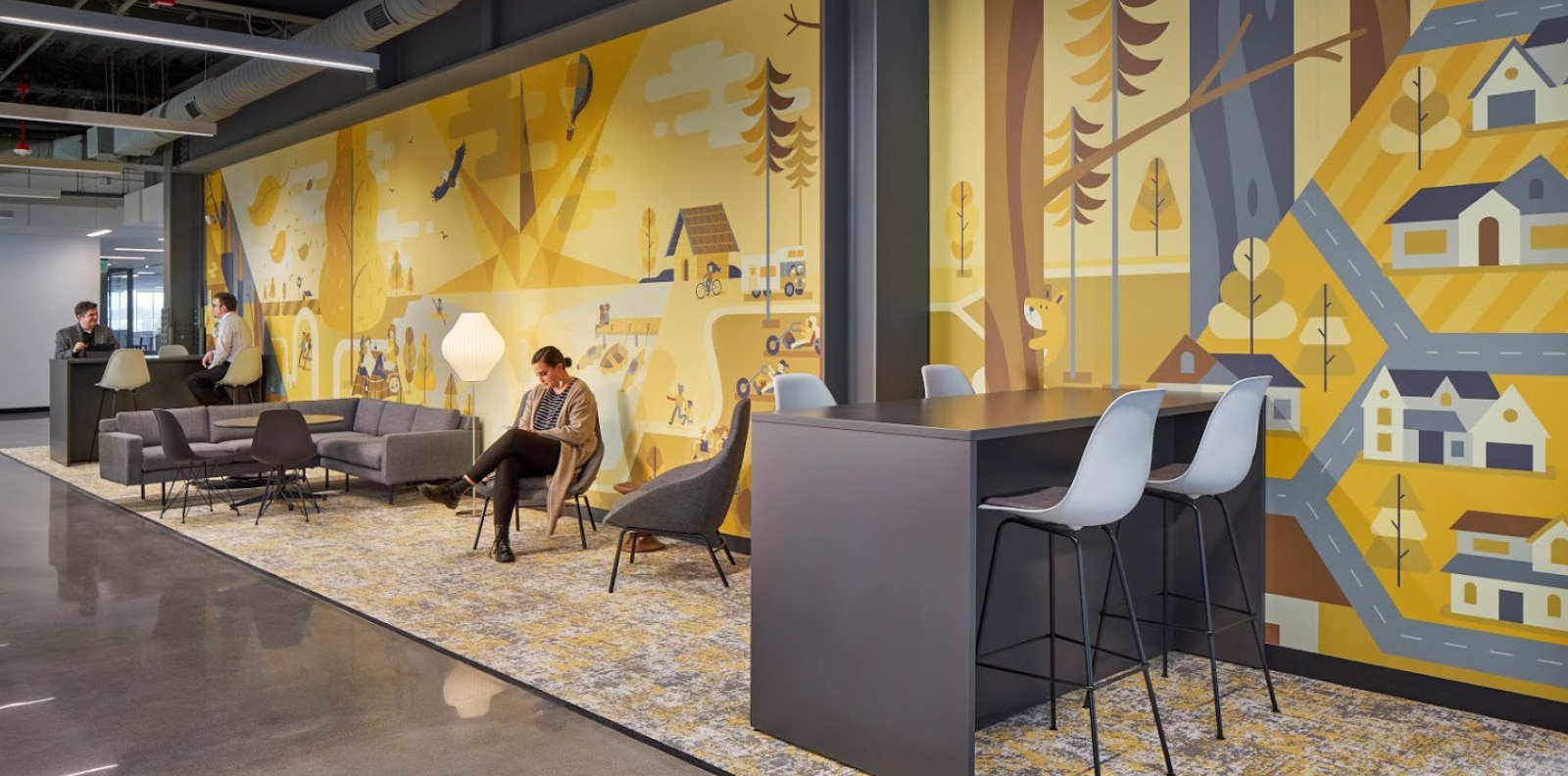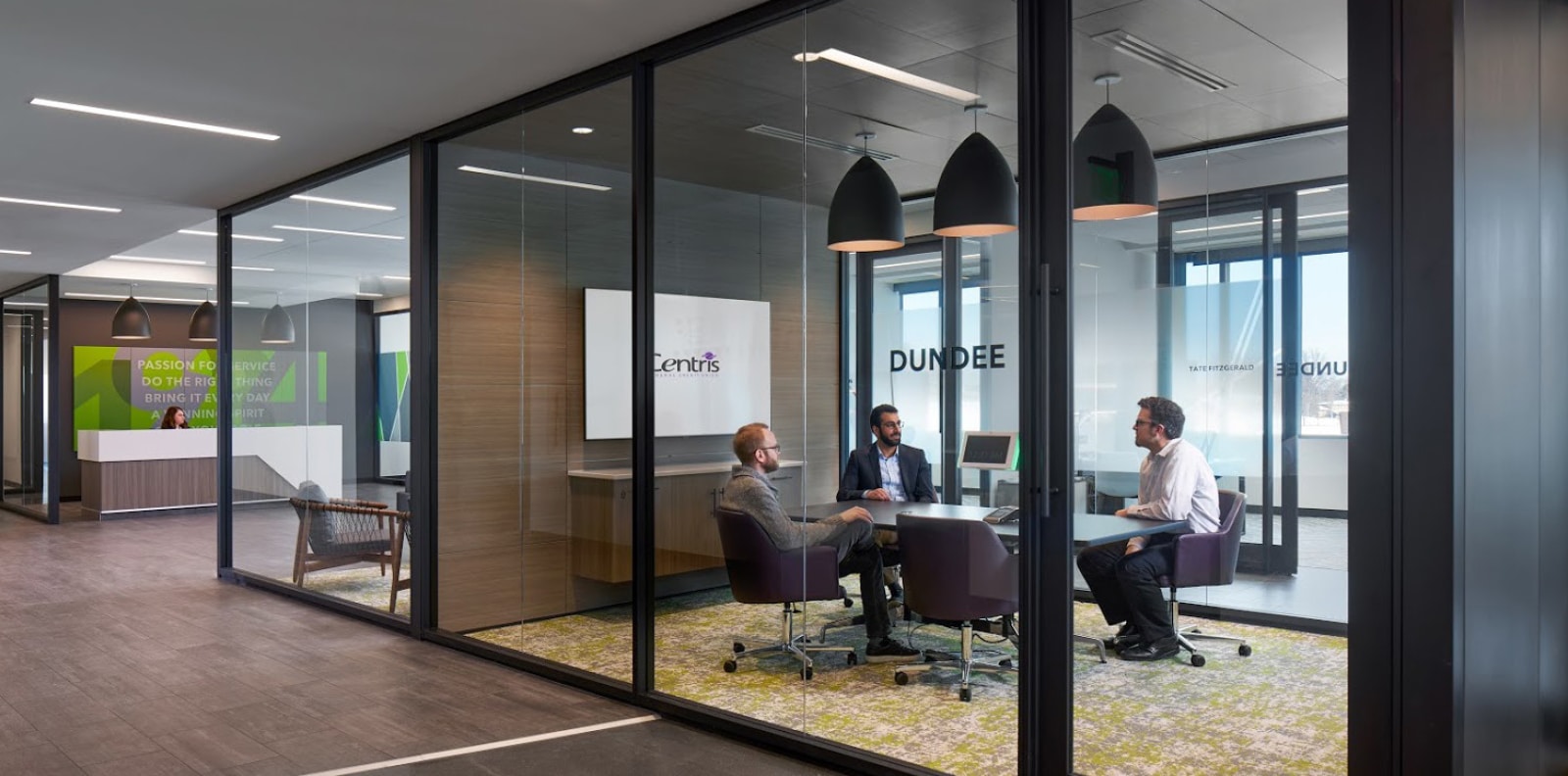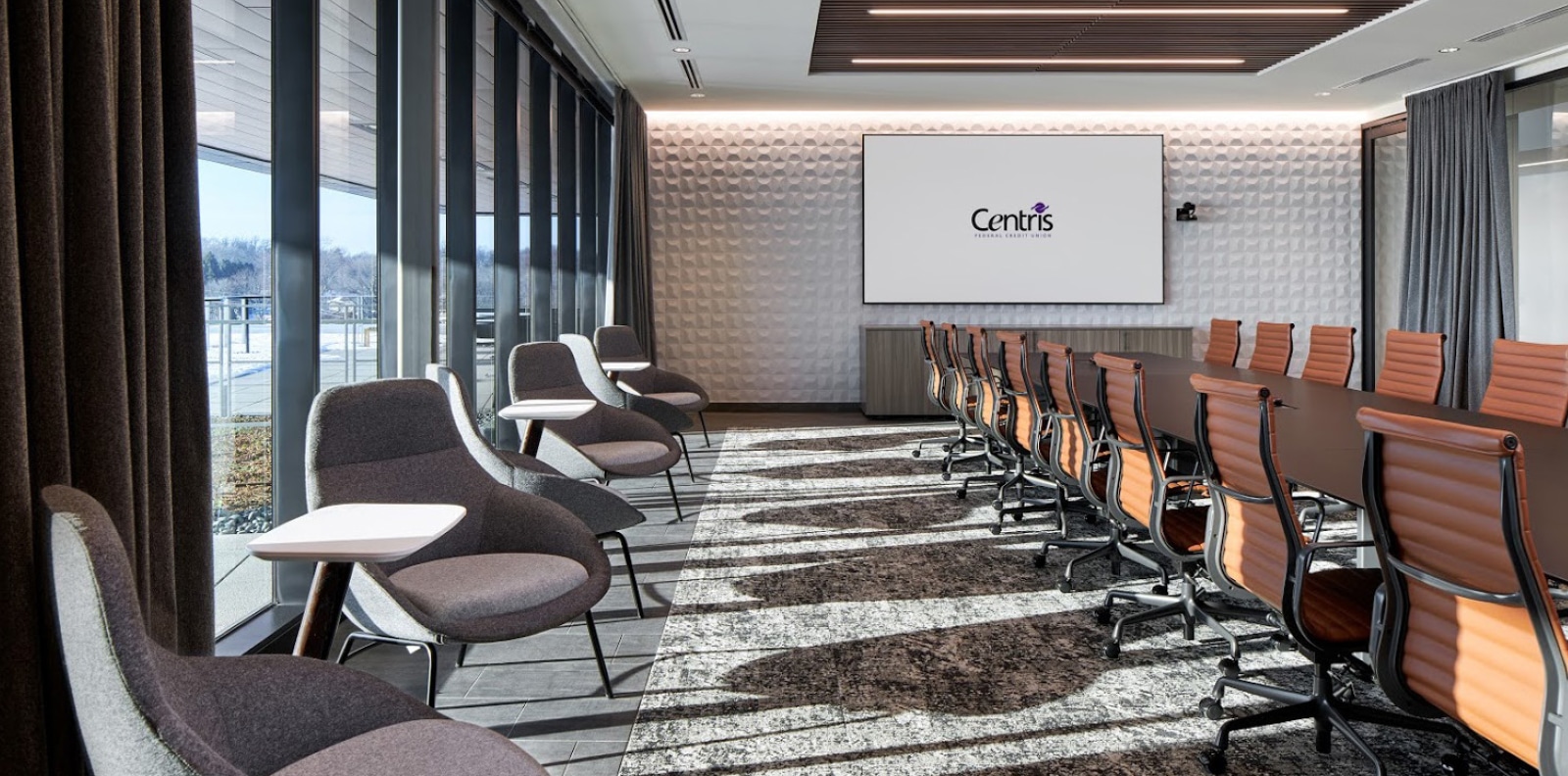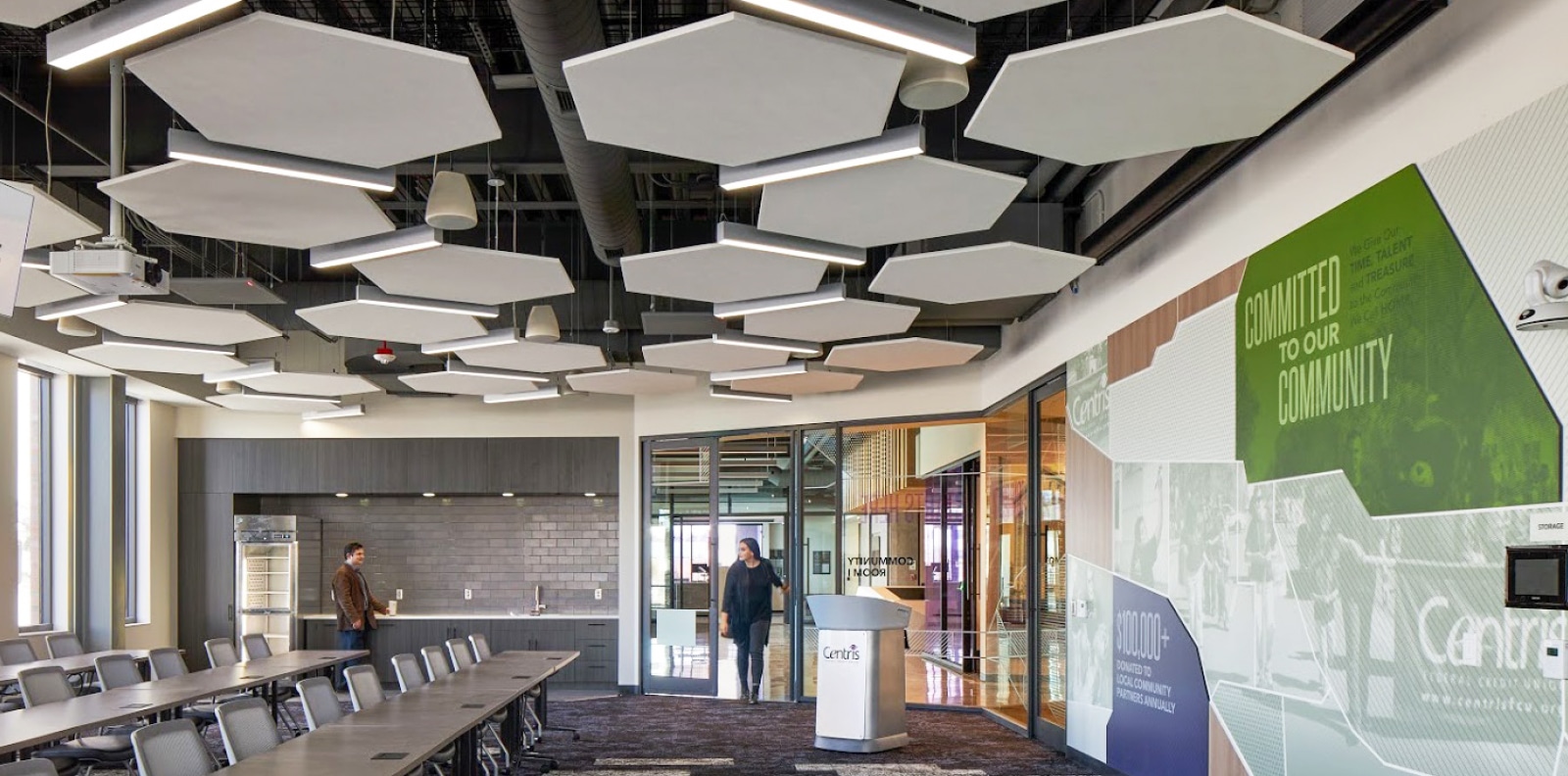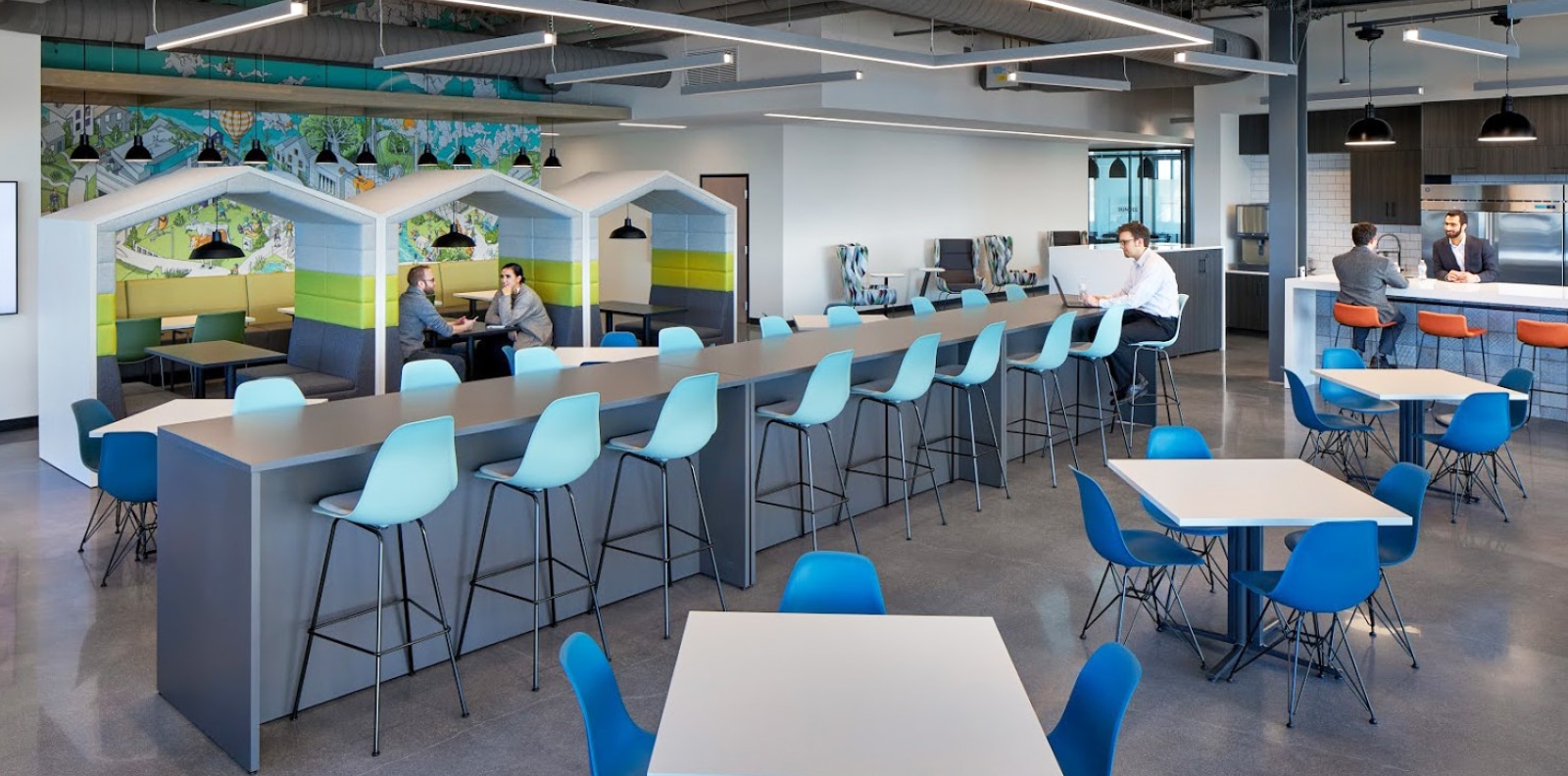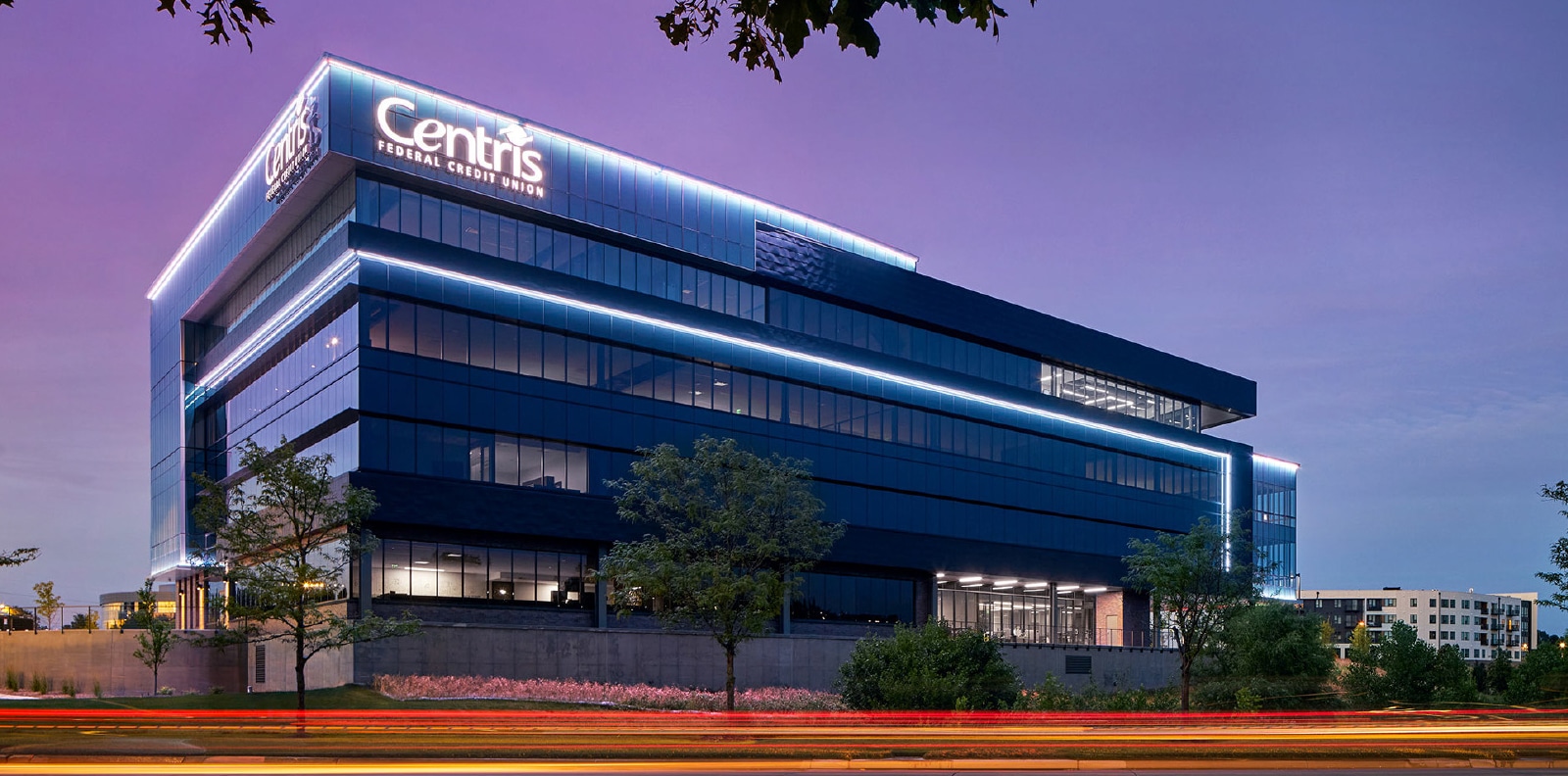 AOI's Prefabricated Construction (DIRTT®) and Furniture groups partnered with Centris on their new headquarters project; creating a modern, adaptable and collaborative workplace that would support future growth.
The efficiency of partnering with AOI's prefabricated construction and furniture groups lowered Centris's cost and construction time on interior installations. Utilizing the advantages of DIRTT meant that prefabricated elements moved seamlessly into place in a fraction of the time. AOI's furniture group fulfilled the rest of their vision with MillerKnoll's living office and casual lounge systems.
Having AOI engaged early on in the project helped optimize the floors for flexibility and provided choice of private or collaborative settings through the mix of 150 work stations, 24 conference rooms and multiple training areas. The end result was a stunning headquarters featuring an open, casual workplace that supports customer and employee conversation and collaboration everyday.